PUKSHOP.com Takes Soca Global and Signs with INgrooves - Universal Music Group; Catalog Now Over 1M Tunes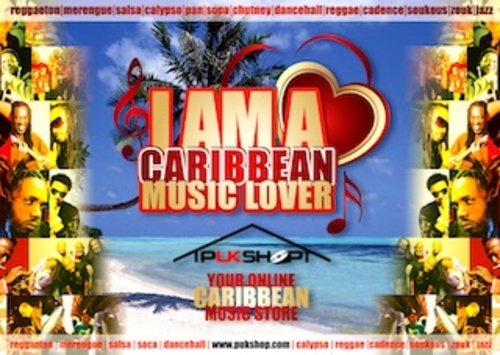 London, UK and Dominica (PRWEB) November 7, 2010

PUKSHOP.com have struck a deal to make the INgrooves catalog available on its site, strengthening PUKSHOPs' position as a global independent online music/streaming site and bringing global music to Caribbean and Latin American music lovers. INgrooves, a leading provider of digital distribution, marketing and promotion services to the independent music community, furthers its reach internationally and welcomes PUKSHOP.com a new retailer on board.

PUKSHOP.com - 1st online download and stream music, video and live events site offers a unique "self-powered" Caribbean and Latin American music & video download, jukebox and streaming service for users to create their own selection wherever they maybe located. This deal allows them to make available other genres to it ever growing user base who use the site to find all music and video from the Caribbean and Latin America. It is also a platform for upcoming artistes to showcase their talent on a global scale.

As a result of the partnership, music fans are now able to listen to music and view professionally-created videos from the INgrooves diverse roster of distributed labels like ESL Music (Thievery Corporation), VP Records (Calypso Rose & Shaggy) and Sargent House (Good Old War).

The INgrooves music and video catalog spans all genres including Soca,Calypso, Reggae, Jazz, Urban, Alternative, Hip Hop, Rock, Punk, Classical, Electronic and Latin American. INgrooves continues to offer an exceptional suite of distribution and marketing services across the globe. Currently, INgrooves connects its labels and independent artists to over 200 top line retailers, including Spotify, FNAC, Virginmega, Boomkat and 7 Digital.

As a result http://www.pukshop.com has a catalog similar to other major mobile and online download retailers including Amazon.com, Spotify, eMusic, iTunes, and Rhapsody. This allows them to offer new types of distribution channels and mobile products like ringtones, ringbacks and more.

Nigel Guy, Managing Director at PUKSHOP.com, said, "We are excited to add the ever-expanding and diverse INgrooves catalogue to the service, which takes our catalogue close to the 1.3 million track mark. This agreement helps us to expand the availability of other genres together with Caribbean and Latin American tracks at the sametime supports the trend change of music tastes of fans and artists globally. PUKSHOP.com empowers you to find those tracks which are hard to find that you are familiar and this deal is a big step in the right direction for all involved."

INgrooves, commented, "INgrooves has enjoyed rapid international growth this year. We have added new retailers and content owners and we have strengthened our relationships with established overseas partners and clients. We are thrilled to have PUKSHOP.com on board and look forward to working with them on some creative artist campaigns."

About PUKSHOP.com

PUKSHOP.com is the first company of its kind to offer an exhaustive cache of Caribbean and Latin American music, video, jukebox and streaming genres together with International mainstream genres and supporting products and services online. Our aim is to promote the music of the Caribbean, Latin America and Africa amongst the Diapora and friends of Diapora in the international music and video market. With our global connections this site will further enhance your international reach to promote your artistes. The objective is to have a name synonymous with all music ( even those which are hard to find) from the Caribbean, Latin America and Africa together with mainstream music genres all in one place.... more details from info@pukshop.com

About INgrooves

INgrooves is a digital media infrastructure company that provides various distribution and marketing services via its INgrooves and ONE Digital division. ONE Digital is a proprietary software platform that provides distribution and administration to large distributors, record labels and film production companies at rates far below the industry standard. INgrooves provides clients customized distribution, marketing, promotion, synch licensing and administrative support to help maximize the earnings potential of specific releases or catalogues.
This press release was distributed by ResponseSource Press Release Wire on behalf of Venomous in the following categories: Children & Teenagers, Men's Interest, Entertainment & Arts, Leisure & Hobbies, Women's Interest & Beauty, Consumer Technology, Food & Drink, Business & Finance, Travel, Media & Marketing, Computing & Telecoms, for more information visit https://pressreleasewire.responsesource.com/about.