Russell Grant's Royal Wedding Party Guide!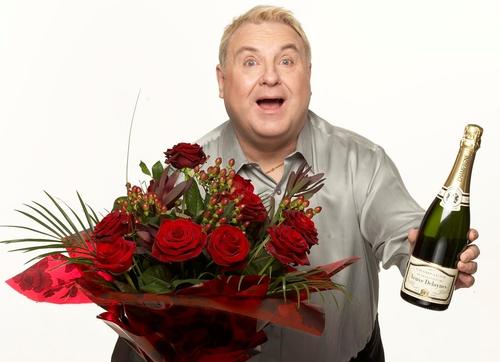 It's all happening on Friday 29th April 2011 from Royal Fun Runs to street parties and fetes. Here's a trip around the zodiac to discover how each of the Sun Signs might celebrate the Royal Wedding in their own special way. With only 4 weeks remaining now is the time to plan how you can celebrate this special day:

Aries (Mar21/Apr20) Arians will be the first to get caught up in Royal Wedding fever and emotions will be running high. They will want to be involved in everything and that's why their celebrations will last all weekend long. From live music, big screens, beer festivals, bonfires and fireworks, Aries will want a taste of everything during these three days of action-packed celebrations. A true sparkling spirit, Aries will help make this a momentous occasion for friends and family who are fervent fans of the royal family.

Taurus (Apr21/May21) Fond of tradition and with an appreciation of the good things in life, any Taurean who is arranging a street party will insist on it being a right royal celebration! There will be good food, music, fancy dress and activities for all ages. Taureans also love a reason to take it easy and those who aren't joining in with their community celebrations will be happily glued to the TV, watching live coverage of the wedding throughout the day and well into the evening too.

Gemini (May22/June21) Geminis will just want to share the day with family and friends. That's why they will be out on the streets, joining in all the fun and games. Dancing competitions, music and laughter is how Gemini will be sharing this national celebration as they love to get into the community spirit in this way. They might snap up a few commemorative plates and royal memorabilia just for a bit of fun but it won't really matter to Gemini how collectable the items might be.

Cancer (June22/July23) Here's the Cancerian's chance to combine their love of family and community tradition by joining the rest of the nation in a street party celebration.
With cameras at the ready, bunting, balloons, the best of British food, fancy dress and fancy table accessories will all be captured on photographs and video for the family album. They're also great collectors and whether it's a replica Royal Engagement ring or commemorative china, the occasion will not pass by without this zodiac sign having purchased their Royal Wedding memorabilia.

Leo (July24/Aug23) While the world's attention is focused on the royal wedding romantic Leos might treat their partner to a dine-in-style meal or a luxurious weekend break. Loving any excuse for a bit of pampering and relaxation, whether visiting an expensive restaurant or spending the weekend away, nothing less than royal treatment will do for the Leo. Just as Leos who are throwing a party to mark the special occasion will be sure to give their guests an unforgettably royal experience!

Virgo (Aug24/Sept23) Virgo will already have started their Royal Wedding scrapbook to share with their grandchildren in years to come. Virgos who enjoy cooking might put on celebratory afternoon tea with finger sandwiches, pastries, a royal wedding themed cake and champagne to commemorate the wedding. Tasteful William and Kate souvenirs will be given to their families as a keepsake. While Virgo joins the millions of other viewers to watch Prince William and Kate Middleton tie the royal knot.

Libra (Sept24/Oct23) Librans love any reason to throw a party, festival or family get together ant they will throw themselves into any celebration in honour of Prince William and Kate Middleton's wedding. Leave Libra to do all the planning and expect there to be lots of silver, pinks, swan ice sculptures, candles and flowers. Older Librans might enjoy a tea dance or joining their family in front of the TV with popcorn, a box of chocolates and a box of tissues!

Scorpio (Oct24/Nov22) Scorpios love a wedding and here's a fairytale wedding they will remember forever. A beautiful girl becoming the wife of a handsome prince and being whisked off to his castle. What the Scorpio will love most about the Royal Wedding is proof that some fairytale dreams can become reality. Whether joining their community in a celebration party or spending the day at home, Scorpio will revel in the romance of this regal extravaganza.

Sagittarius (Nov23/Dec21) Special social and sporting events will attract the Sagittarian's interest on the Royal Wedding day. They could choose to make the most of the long weekend break by finding a lovely place to stay or even to travel to London to share in all the excitement and splendour of this historic day. Sagittarians at home might encourage family, friends and co-workers to take part in a Royal Wedding charity walk to get everyone moving for a good cause.

Capricorn (Dec22/Jan20) With a love of tradition and a strong respect for the establishment Capricorn will want to savour every special moment of the day. Not particularly liking crowds, this sign is more likely to turn off the phone, lock the door and settle down to watching proceedings on TV. Capricorns who have no choice but to go into work on this Bank Holiday will no doubt be watching the wedding live online! If inspired by the romance of the occasion, they might surprise their partner with a romantic home cooked dinner in the evening.

Aquarius (Jan21/Feb19) Aquarians who wish to stage their own Royal Wedding party or celebration, are likely to include fund-raising as part of the revelry. Whether it's a raffle, Royal Fun Run or dressing up royally for the day, they might use the celebrations as a way to raise funds for their favourite charity. Going on a romantic getaway either for the night of the wedding or the full Bank Holiday weekend will make this day of national celebration a more intimate one too.

Pisces (Feb20/Mar20) Romantic Pisceans love the idea of a fairytale wedding with a happily ever after ending. Preferring quiet celebrations, Pisces might throw a party for their family offering home-made food with a Royal Wedding theme. They won't want to miss the wedding itself and watching it unfold on the television as they raise a glass to wish the couple a long and happy marriage will make them feel as if they've played their part in the joyful celebrations.
© COPYRIGHT RUSSELL GRANT ASTROLOGY LIMITED

Editorial Notes:

1.Any copy used in part or in full must be credited with www.russellgrant.com

2.Russell made history when he presented, in public, to Her Majesty The Queen Mother her very own Astrological Horoscope Forecast. At the time, Russell didn't realise that he was the first astrologer in over 400 years to read the Stars for any members of the Royal Family - the last sovereign to have an astrologer was Queen Elizabeth I, the Virgin Queen.

3.Russell's royal links continue with HRH Princess Diana who consulted him on several occasions. Russell will never reveal any details of their discussions and the relationship was only revealed when Paul Burrell launched his book. To this day, Russell continues to state he will never reveal any details.

Press Office Contact:

Kevin J Parker 0161 941 3701 / 0776 500 5423 / kjp@russellgrant.com




This press release was distributed by ResponseSource Press Release Wire on behalf of Russell Grant Astrology in the following categories: Entertainment & Arts, Women's Interest & Beauty, Media & Marketing, for more information visit https://pressreleasewire.responsesource.com/about.