CERN Delivers Evolved, People-Centric Service Management using Service-now.com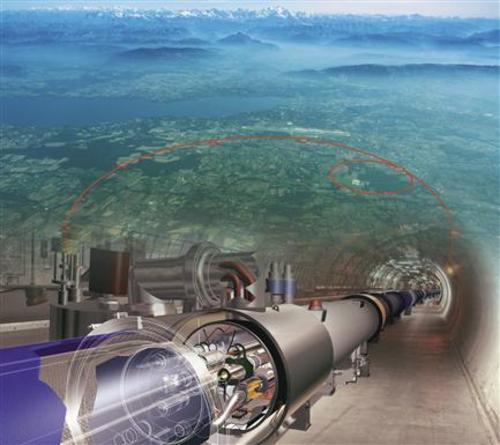 CERN, the birthplace of the Web, uses SaaS from Service-now.com to advance toward IT 3.0

LONDON – March 22, 2011 - Service-now.com today announced CERN is using SaaS from Service-now.com to deliver evolved, people-centric service management across campus operations. The decision to use Service-now.com is based on an ever-increasing number of CERN users and facilities, and a doubling of service requests during the last decade. In addition, CERN is tasked with managing the extensive and matchless infrastructure built to support the massive 15 petabytes of data generated annually by the Large Hadron Collider.

Founded in 1954, CERN is one of the world's most respected centres for scientific research. Its business is fundamental physics, discovering what the Universe is made of and how it works. At CERN, the world's largest and most complex scientific instruments are used to study the basic constituents of matter — the fundamental particles. By studying what happens when these particles collide, physicists learn about the laws of nature.

CERN is known as the birthplace of the Web and is home to 2,300 staff members, playing host to more than 10,000 visiting scientists from more than 100 nationalities. A significant increase in CERN visiting scientists compelled CERN to revisit its approach to service management with a renewed focus on superior service delivery for organizational, IT and infrastructure services.

Chris Gomersall, Service-now.com VP of EMEA, said, "As the people of CERN work to determine the origins of the Universe, CERN is working behind the scenes to deliver better business services to a small city of some of the most clever and exacting physicists and scientists in the world. This people-first approach to IT-based service management support is what we call IT 3.0. CERN engaged Service-now.com partner Aspediens to apply its process expertise to an efficient utilisation of SaaS from Service-now.com to support the delivery of first-class service to its users in a very complex environment."

After a rigorous review of numerous IT-based service management support (ITSM) solutions, CERN selected the Service-now.com SaaS platform due to its scalability and flexibility. CERN implemented a new web portal for service requests as integral parts of a business, end user and global service catalogue approach.

After the first phase of the implementation, CERN employees and visiting scientists across its vast, city-like campus now use Service-now.com to request business, IT and facilities services for:

• Office and laboratory infrastructure in 657 buildings and 238 barracks;

• Access and safety, including medical services and the fire brigade, consisting of up to 15,000 active access cards;

• Computing centre infrastructure consisting of 7,000 computers, 6,900 servers with 41,000 cores, 14 PB of disk space, and 70,000 network ports that feed 34,000 hosts across CERN.

"It was important for us to gain strong internal sponsorship for the project, by Service-now.com demonstrating its capability before we rolled it out," said Reinoud Martens, CERN service manager. "We needed a service management solution that could be driven by the business service catalogue and meet our extensive incident management and request fulfillment requirements."

Following its initial success, CERN may deploy Service-now.com to support additional business services such as HR, finance and procurement. This year, CERN set aggressive goals to further improve and streamline the processes to deliver optimum services to the users.

"In order for our users to do their jobs effectively they must be supported by a great service organization that provides simple, robust, powerful, people-friendly processes and tools," added Martens. "Service-now.com will be instrumental in automating our service architecture and ultimately helping our physicists focus on their jobs. We look forward to bringing additional departments and business services on board as well."

The Service-now.com modern approach to ITSM is drastically different from legacy alternatives. To learn more, join Service-now.com customers, employees and partners in San Diego this May at the Service-now.com user conference, Knowledge11. Alternatively, a live, no-registration-required instance of Service-now.com is always available at http://demo.service-now.com.

About Service-now.com

Pervasive and familiar technology, evolved processes, cloud services and social IT are combining to help IT focus on the business and its people. Service-now.com is built to help customers transform IT and realize the benefits of IT 3.0. Service-now.com SaaS for enterprise IT management is best known for being software that just works. Founded in 2004, Service-now.com is using a new business model and modern technology to become the largest and fastest-growing IT management software company on the 2010 Inc. 500 list. For more information, please visit http://www.service-now.com/ or http://blog.service-now.com.

This press release was distributed by ResponseSource Press Release Wire on behalf of Service-Now.com in the following categories: Business & Finance, Computing & Telecoms, for more information visit https://pressreleasewire.responsesource.com/about.