Become the Gardener You have Always Wished to be from the Comfort of Your Home!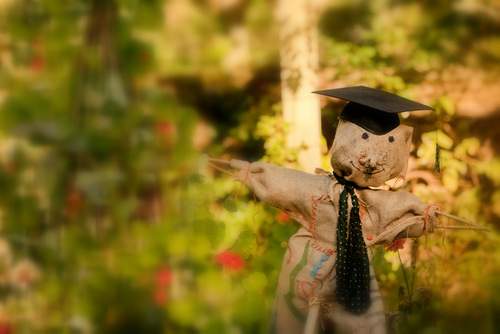 This spring you can become the gardener you have always wished to be from the comfort of your home! 3rd April sees the launch of MyGardenSchool which is the world's first online school for gardeners. You can do four week gardening courses run by internationally acclaimed gardening experts. John Brookes MBE, who is widely considered to be one of the most influential garden designers of the 20th century, is joined by a host of tutors*, all acclaimed garden experts who will impart their gardening knowledge to you at home, in an easy to follow and visually exciting format - via your computer.

Please view this video to learn more about mygardenschool gardening courses.

MyGardenSchool provides you with your very own online horticultural classroom to help you create your dream garden. Whether you want to grow organic vegetables, create enviable flower borders, nurture the perfect lawn or simply give a good home to egg laying chickens, you will have personal contact with some of the world's top tutors, receiving inspirational lessons, brought into your home digitally.

Gardening courses can be booked on-line from 3rd April. The wide range of 4 week courses start on 30th April, and run throughout the year, at a cost of just £120. Courses comprise 4 weekly lectures via video tutorial and in written form; students are set assignments which they upload to MyGardenSchool where they are marked by the tutors. Utilising the latest multi-media technology, the courses comprise high quality videos and visuals as well as expert and interesting content to help students enjoy learning more.

There are dozens of courses to choose from and new subjects are being added regularly. Course categories include:Flowers & Foliage, The Vegetable Garden and Garden DIY. Special featured courses include subjects such as Flower Photography, The Edible Garden and Designing with Plants. There is also a Professional Gardening category, enabling the range of courses to cover everyone from brand new hobbyists through to professionals who wish to learn about new areas.

As you take your course, you enter a virtual classroom, giving students the chance to chat to both their peers and their tutors, as well as watching lectures and uploading homework.

MyGardenSchool was founded by Managing Director Elspeth Briscoe* and Associate Director Duncan Heather*. Both are leading garden designers and Duncan is Principal of the renowned Oxford College of Garden Design. Elspeth and Duncan are at the forefront of embracing new technology in the teaching of all garden related subjects. Prior to training as a garden designer, Elspeth spent 15 years developing some of the world's most successful internet companies, whilst Duncan launched the world's first interactive online course for post graduate students in garden design last year.

Elspeth and Duncan believe that with arts based and practical subjects such as horticulture, visual and audio stimulation is a more progressive, productive and fun way of learning. Many people learn faster, and enjoy the experience more than learning a new topic in the traditional face-to-face or correspondence course lecture format, where students are given reams of dry written notes to digest.

*Tutors – leading garden experts who have joined MyGardenSchool include: John Brookes MBE, Stephanie Donaldson (journalist), Andrew McIndoe (Managing Director of Hillier Nurseries), Alex Mitchell (journalist), Hilary Thomas (former Head of Garden Design for Capel Manor College), Geoff Hodge (Journalist), Angela Youngman (Journalist), Caroline Tilston (Journalist), Francine Raymond (Journalist), Sue Bishop (Garden Photographer), Martin Kelly (Ponds Specialist), Jo Chance (Artist), Phil Chandler (Natural Beekeeping), Michael Marriot (David Austin Roses) and many more.

*Elspeth Briscoe Managing Director of MyGardenSchool - is a leading garden designer who qualified at the Oxford College of Garden Design PGDip OCGD (distinction) and is a winner of the International Garden Photographer of the Year competition. Elspeth is also an ex eBay and Skype Director, who spent 15 years working in strategy and marketing developing some of the world's most successful internet companies, being one of the first 30 people at eBay and loved the innovation side of building a ground breaking internet company. www.elspeth.tumblr.com

*Duncan Heather – Associate Director of MyGardenSchool - is a leading garden designer who was uniquely trained by John Brookes MBE. In a career now spanning over 20 years, Duncan has won five gold medals, one silver, one bronze and three awards for innovative design. Duncan set up the post-graduate Oxford College of Garden Design in 1992, which produces some of the leading garden designers in the world.


FOR FURTHER MEDIA INFORMATION:
including interviews with Elspeth Briscoe and Duncan Heather & hi-res images please contact GM-PR
georgina@gm-pr.co.uk
020 8546 0013

This press release was distributed by ResponseSource Press Release Wire on behalf of MyGardenSchool in the following categories: Entertainment & Arts, Leisure & Hobbies, Home & Garden, Women's Interest & Beauty, Environment & Nature, Consumer Technology, Education & Human Resources, Media & Marketing, Construction & Property, for more information visit https://pressreleasewire.responsesource.com/about.