Martha Lane Fox invites entries to new Technology4Good Awards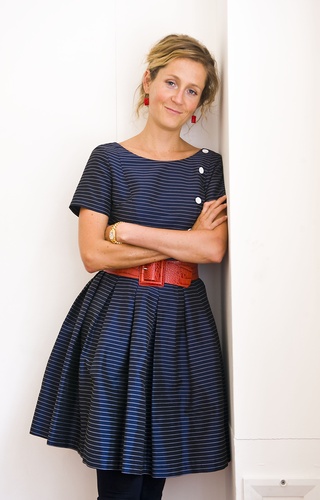 We are thrilled to welcome Martha Lane Fox to our panel of judges and the Awards Ceremony at BT Centre, London on 7 June 2011
Digital Champion, Martha Lane Fox, is getting behind the UK Technology4Good Awards – a new national awards scheme that recognises organisations and individuals who use computers and the internet to make the world a better place.

The brainchild of e-accessibility charity, AbilityNet, and sponsored by BT, Technology4Good celebrates the innovative and diverse ways in which charities, businesses, schools, government and the public have harnessed the power of technology to bring positive social benefits for others. Nominations are welcomed in eight categories up to the 9th May deadline via www.technology4goodawards.org.uk

The unique scope of the UK Technology4Good Awards offers nominees the opportunity to showcase their expertise in a range of areas including: accessibility, volunteering, innovation, fundraising, creating partnerships, community action and meeting the needs of disabled customers.

With additional support from AppiChar, Barclaycard, Charity Technology Trust, HiSoftware, IT4Communities, Microsoft, RaceOnline2012 and UK online centres, the UK Technology4Good Awards is an opportunity for outstanding and inspirational achievements in digital inclusion to obtain national recognition for the first time.

Says AbilityNet CEO, Nigel Lewis: "As the leading experts in e-accessibility for people with disabilities, we are acutely aware of the empowering influence of digital technology. Whether at home, at work or in education, full access to computers and the internet can be life changing – economically, socially and psychologically. We are delighted that BT has enabled us to make this awards scheme a reality.

"We are thrilled to welcome Martha Lane Fox to our panel of judges and the Awards Ceremony at BT Centre, London on 7 June 2011."

The Awards are free to enter at www.technology4goodawards.org.uk
Follow the Awards on Twitter @tech4goodawards or #t4gawards

Ends

11 April 2011

Issued by: AbilityNet Press Office - 01926 429595/07733227003 or
abilitynet.pressoffice@abilitynet.org.uk

Editors' notes:

UK Technology 4 Good Awards welcome nominations in the following categories:

Accessibility Award
BT Contact Us Award
Community Impact Award
Community Voices Award
Fundraising Award
Innovation Award
IT Volunteer of the Year Award
Working Together Award

About AbilityNet

National charity, AbilityNet, has over 20 years' experience enabling people with disabilities to access technology and the internet at home, at work and in education. Globally acclaimed for its expertise in both workplace disability management as well as on-line usability and accessibility issues, AbilityNet has worked with clients in the private, public and voluntary sector including all major Departments of State and many FTSE top 100 indexed companies. The Charity's Patron is Sir Terry Pratchett OBE.

This press release was distributed by ResponseSource Press Release Wire on behalf of AbilityNet in the following categories: Consumer Technology, Business & Finance, Education & Human Resources, Media & Marketing, Public Sector, Third Sector & Legal, Computing & Telecoms, for more information visit https://pressreleasewire.responsesource.com/about.