EPILEPSY - THE REAL STORY , 'An Engineered Mind' - National Epilepsy Week 15-21 May 2011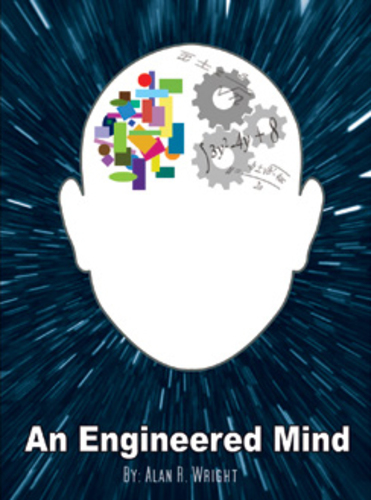 Just Imagine Books publishes a powerful new autobiography that tells the raw truth behind the condition

You can be sure that everyone's heard of epilepsy but may not know too much about it. However, for the one in 130 individuals (nearly 500,000 people nationwide) in the UK who suffer from this debilitating condition, it can be a life-sapping, life-altering condition that they live with 24 hours a day. But what is epilepsy? And, more crucially, what's it like to suffer from a condition that produces seizures and other severe side-effects that can make living a normal life challenging, difficult or simply impossible?

Thankfully, a book is now being published that's been desperately required for a long time - a book that shares with a wider world what epilepsy is really like. This is a volume that tells the truth about epilepsy not from a clinical, analytical or observational point of view; this talks about epilepsy from the perspective of the sufferer. Entitled 'An Engineered Mind', the book is written by Alan. R. Wright, a lifetime epilepsy sufferer who struggled with the condition for 36 years. It tells the absorbing, distressing - and often heart-rending - story of how epilepsy threatened to tear his personal and family life apart until he took dramatic steps to defeat epilepsy once and for all.

"This is a story that urgently needed to be told," says Roark McMaster of the book's publishers, Just Imagine (UK) Ltd. "Alan's autobiography is essential reading for anyone who suffers from or who is affected by epilepsy - in fact we think it should be read by all those who want a clearer understanding of how people can face up to - and conquer - their greatest demons." Alan Wright's story in 'An Engineered Mind' grippingly shares with the reader his growing distress as epilepsy takes an ever stronger and more debilitating hold over him. Fighting the condition every step of the way, every hour of each day, he falls in love, gets married, has a family and attempts to live the rich and fulfilling life that he deserves in the face of a condition that threatens to overwhelm him.

"How Alan resolves the greatest challenge of his life will make this book compulsive and compelling reading for everyone," comments Roark McMaster. "What's more, we're confident that publication of 'An Engineered Mind' is going to do a huge amount to promote understanding of epilepsy - as well as tell the story of a truly exceptional and courageous man." 'An Engineered Mind' is published on May 15 to coincide with National Epilepsy Week http://www.epilepsy.org.uk/campaigns/nationalepilepsyweek, which seeks to shed light on the condition through a major UK media-wide awareness campaign.

For more information about 'An Engineered Mind' contact Roark McMaster at Just Imagine (UK) Limited, Unit 6C The Wren Centre, Emsworth Hants. PO10 7SU. Tel: 01273 782664; Mob: 07771162180. Or email: info@justimagineltd.com.


This press release was distributed by ResponseSource Press Release Wire on behalf of Just Imagine (UK) Limited in the following categories: Men's Interest, Health, Women's Interest & Beauty, Medical & Pharmaceutical, for more information visit https://pressreleasewire.responsesource.com/about.