Meru Networks continues aggressive enterprise wireless networking growth strategy with Zycko distribution deal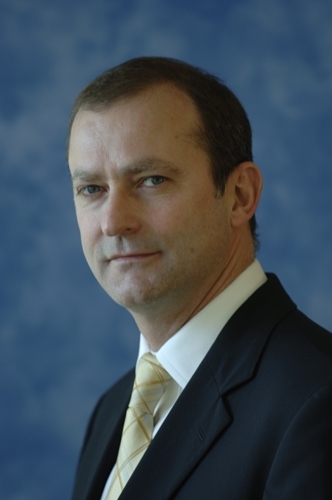 Media Contact:
Amanda Hassall, Director, Six Degrees
Amanda.hassall@sixdegreespr.com
Tel: +44 (0)1628 480280


Bracknell, UK – May 11, 2011 – Meru Networks Inc. (NASDAQ:MERU), the leader in virtualised 802.11n enterprise wireless networking, today announced it has partnered with UK based value-added distributor Zycko, as part of its ongoing strategy to address the mid-tier and enterprise wireless networking markets. Zycko will provide access to an extensive channel of value-added, solution-focused resellers across the UK.

Zycko is renowned for its focus on innovative, leading-edge technologies, such as storage virtualisation, WAN optimisation and HD videoconferencing. The distributor will bring its extensive sector knowledge to the relationship, enabling Meru to penetrate key growth markets like retail, general enterprise, hospitality and healthcare, where all-wireless network environments are becoming popular.

Meru provides a comprehensive range of virtualised WLAN products, including access points, controllers and software, to enterprises and mid-tier organisations demanding reliable, scalable and secure wireless LAN (WLAN) solutions.

Zycko will distribute Meru's full WLAN product suite, including its high-performance AP300 Series and entry-level AP1000i access points, as well as its Service Assurance Suite, which provides IT managers with management, security predictive and proactive diagnostic tools to optimise the performance of their entire WLAN infrastructure.

As a recognised innovator in enterprise wireless networking, Meru is able to work closely with its channel partners to help prepare them for the virtualised wireless networking environment, including training them on all aspects of the technology.

David Galton-Fenzi, Group Sales and Marketing Director, Zycko:
"We believe the proliferation of mobile devices, like smartphones and tablets, will be a key business driver. These markets all have something in common – high density environments – where many devices are trying to connect to a wireless network at the same time, causing it to slow down and perform poorly. Working with virtualised WLAN specialist, Meru Networks, means we can confidently address these challenges and offer our reseller base Fourth Generation solutions."

David Kelly, vice president of international sales, Meru Networks:
"This latest partnership with Zycko continues our aggressive plans to dominate enterprise WLAN sales in the UK. We believe that by aligning ourselves with a proactive and knowledgeable distributor like Zycko, enables us to further strengthen our market position and sell our technology through the channel."

For more information on Meru's partner strategy and accreditation schemes, visit: http://www.merunetworks.com/partners/index.php.
Ends

About Zycko
Zycko is an international value-add distributor of leading edge IT solutions, covering technology areas for every part of the business IT infrastructure, including: data networking, data storage, virtualisation and data centre infrastructure. Through extensive technology and marketplace knowledge, Zycko executes the due diligence necessary to select leading-edge strategic partners and technologies that give our customers an opportunity to differentiate in a crowded market, through first-class proven solutions. Zycko's provision of leading-edge IT products and logistics management is supported by true value add professional and business services - such as pre-sales expertise, technical support, custom configuration, an industry-leading accredited training programme, full demonstration and proof of concept facilities, financing, waste management, and in-house marketing support. These vital services enable our customers to quickly deliver profits and invest in new market opportunities. Zycko is privately held and has been profitable since inception in 1999; it operates from 13 offices on 4 continents. Zycko works extensively with its channel partners, delivering high value and excellent customer care. For more information visit: www.zycko.com

About Meru Networks
Founded in 2002, Meru Networks provides a virtualised wireless LAN solution that cost-effectively optimises the enterprise network to deliver the performance, reliability, predictability and operational simplicity of a wired network, with the advantages of mobility. Meru's solution represents an innovative approach to wireless networking that utilises virtualisation technology to create an intelligent and self-monitoring wireless network, and enables enterprises to migrate their business-critical applications from wired networks to wireless networks, and become all-wireless enterprises. Meru's solutions have been adopted in all major industry vertical markets, including Fortune 500 enterprises, healthcare, education, retail, manufacturing, hospitality and government. Meru is headquartered in Sunnyvale, Calif., and has operations in the Americas, Europe, the Middle East and Asia Pacific. For more information, visit www.merunetworks.com.

This press release was distributed by ResponseSource Press Release Wire on behalf of Six Degrees Limited in the following categories: Business & Finance, Computing & Telecoms, for more information visit https://pressreleasewire.responsesource.com/about.