Brands turn to Horoscopes for that extra subtle marketing push!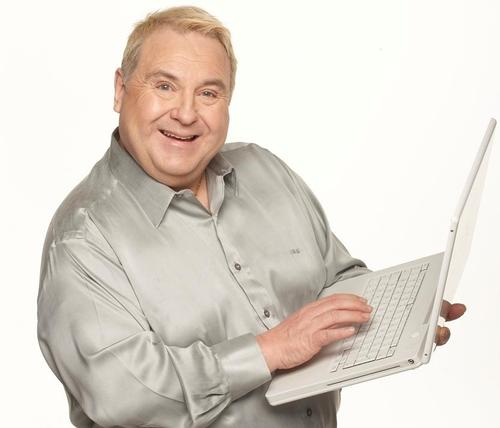 specific Horoscope content to give PR campaigns a new edge and a fresh approach to adding a fun and entertaining element to campaigns
Whilst the traditional methods of engaging existing customers and acquiring new customers for brands has remained static, the evolution of Social Networks has enabled a new and exciting approach for brands to connect and interact with their audience.

On the crest of this new interactive wave, Russell Grant.com is seeing a boom in the use of its Horoscopes and Astrology content as a part of this communication chain. Everywhere from Supermarket chains to Social Dating sites are now working with Russell Grant.com to bring stickiness and integration with a somewhat fickle consumer base.

Kevin J Parker (Global Sales Director of Russell Grant.com) said "We are seeing continued growth from working with brands in terms of integrating our Horoscope and Astrology content into multiple channels to keep their audiences entertained, engaged and creating real reasons for re-visits to brands websites, social network sites and print titles. Asda are leading the way in which they communicate with their consumers in terms of a print magazine which now has a readership of 5.35 million, which has now been translated to a destination website (www.asdamagazine.co.uk) consisting of Russell's Daily Horoscopes, Recipe Videos, TV Listings, Lifestyle and George Clothing content… Meanwhile Friends Reunited Dating are using Russell Grants Love Horoscopes as part of their editorial content which is available to members, which enables them to view their Love Horoscope, their best Star Sign Love match and also to search the member database by Star Sign too (www.friendsreuniteddating.co.uk)". Kevin concluded "This offers an interesting insight into how brands and new social offerings still need to have traditional services to engage the maximum number of people."

Kevin added "Our recent work has included providing specific Horoscope content to give PR campaigns a new edge and a fresh approach to adding a fun and entertaining element to campaigns – recent high profile examples include BT's Adam & James Wedding and their compatibility, Lucky Horoscopes for several Online Bingo companies and Holiday location content for 2 leading travel companies".

Editorial Notes:

o Russell Grant.com is managed by Russell Grant Astrology Ltd (RGA) and enjoys an average audience of 6M visits per month across the whole RGA web estate.
o RGA also provide a hosted Horoscope Microsite for MSN, AOL, Yahoo, ITV and several print publishers.
o Russell's Daily Video Horoscopes are watched by 2 million users per month across all digital platforms.
o In addition to managing Russell Grant, RGA also manage a team of astrologers to ensure a good "brand fit" for all clients . These include Fiona Graham (i-Venus, Soul and Spirit and Handbag.com), Claire Petulengro (Mirror, Pick Me Up, Playgirl), Marjorie Orr, Justin Toper and Philip Garcia.
o RGA now provide content to leading clients and ISP's within the UK, USA, Australia, Canada, New Zealand, France and Germany as Horoscopes and Astrology remain a Global interest for consumers.

Press Office Contact:
Kevin Parker
0161 941 3701
kparker@astrointeractive.co.uk
This press release was distributed by ResponseSource Press Release Wire on behalf of Russell Grant Astrology in the following categories: Media & Marketing, for more information visit https://pressreleasewire.responsesource.com/about.