LEARN HOW TO FOCUS on PURPOSE - Launching Phil Olley's THE FOCUS GYM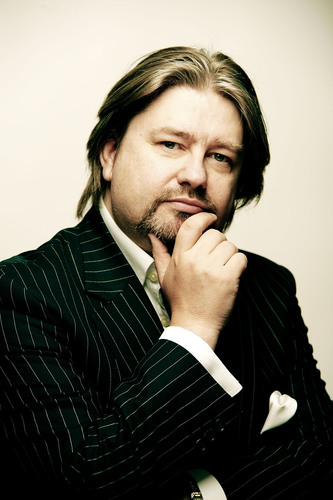 PRESS RELEASE
Expert available for interviews/articles

LEARN HOW TO FOCUS on PURPOSE
Launching Phil Olley's
THE FOCUS GYM
THE UNIQUE 7 MINUTE DAILY TELESEMINAR PROGRAMME
CREATED WITH YOU IN MIND TO FOCUS ON PURPOSE

June 2011 – Is your in-tray the size of a landfill site and your to-do list impossible to complete? Are you further from your goals than you'd openly admit yet you recognise you need some help to get focused on purpose? Are you struggling to achieve your goals and your 'special missions'? Are you wading in life, business or financial treacle and have had enough? Then you need to get yourself into a 'daily boot camp for the mind' with Result-Aholic and leading specialist in personal and business FOCUS, Phil Olley, founder of The FOCUS Gym – the unique 7 minute daily broadcast that turbo-charges your clarity, focus, goal setting and accountability with focused action and commitment.

The FOCUS Gym
Membership is £25 per month (inc VAT) = 82p per day, for the Personal Membership which is suitable for anyone
& £250 per month(inc VAT) for the Executive Membership package
Sign up at http://www.philolley.com/focus-gym.html
See Phil introduce it via the video at
http://www.philolley.com/focus-gym.html

The FOCUS Gym is like 'switching on your necktop'...
... like exercising your mindset muscle and setting out an action plan that's consistent with your goals... EVERY DAY.

Take a moment to imagine beginning every day feeling in total control with absolute clarity of vision with an action plan prepared for the day. Then, imagine what it would feel like to be focused on the identified key result areas you want to achieve and know how you are going to achieve them. Imagine feeling so excited about your life and work – how positive, fulfilled and productive would you be and what kind of impact would this behaviour have on key areas of your life? Your career, working life, relationships, finances, happiness, wellbeing or life balance? Could you imagine living your life like your life depended on it and being on purpose in all that you do?

"Most people would love to become result-aholics not work-aholics," says Phil Olley. "The key is daily action planning! Most people don't dare believe they can be so strategic and effective in what they choose to focus on."

Created and presented by Phil Olley, a leading expert on personal and professional FOCUS, The FOCUS Gym enables people from all walks of life to find clarity, focus and commitment for an enriched life fully lived and is as relevant for business executives and business owners as it is for their teams, for people in sales, marketing and high pressure industries, solopreneurs, freelance consultants, busy professional people and those seeking to change direction as well as those looking to enhance performance. The FOCUS Gym is a Monday-Friday (inc Bank Holidays), broadcast and if you can't make the live 0745am virtual boot camp session, you can simply log-in online to the private members area any time within 24 hours of the broadcast and enjoy it that way.

Through working with many of the world's most successful people, Phil has observed 3 keys to their success which you can learn and hone via The FOCUS Gym.

1) Goals and Vision - it's difficult to feel you are getting anywhere when you haven't got anywhere to get. So, first you need to focus on what your goals are and create unshakeable belief in those goals ... in your vision.
2) Focus on strengths - your unique talents – the bedrock of who you are and who you were born to be.
3) Focused action and accountability - having a clear view of your priorities and making sure you are accountable for results in just a few key areas on a daily basis. No excuses. It's all about a focused daily action plan.

These three keys are the heart of The FOCUS Gym sessions. Phil uses powerful visualisACTION techniques too with awesome results enabling people to:

• double business turnover and profit and have a great business
• have a brilliant career and perfect life balance unique for your needs
• significantly increase their freedom and control over their life
• achieve specific materials goals like dream home, dream car etc
• even to find the perfect person to fulfil a key role in their business

Yet Phil also understands life is not just about financial or material goals, it is also about enrichment and a LIFE, LIVED, ON PURPOSE... not a life on a hamster wheel, stressed to bust, merely existing on auto pilot and getting lost in the daily quagmire of stuff.

At The FOCUS Gym you will never be 'put on the spot', nor will you have to say anything. You will simply hear Phil's voice and it will feel like you are having a 1:1 with 'the focus guru.' While The FOCUS Gym is not a "Quick Fix", you will get specific and tangible results within 30 days of daily use. Members also have access to a whole range of tools and techniques, templates and "levers" to assist you. So if you're serious about success and committed to reaching your goals, the first step is enrol in The FOCUS Gym at www.PhilOlley.com

-ends-

Phil Olley is peak performance FOCUS expert.
Listen to Phil-osophy via http://www.philolley.com/
Connect with Phil in social media via http://twitter.comPhil_Olley
#FOCUSonPURPOSE #FOCUS #TheFOCUSGym
www.PhilOlley.com

All publicity enquiries to Sue Blake Media on 0208 979 5220, 07966 538108, sue@sueblakemedia.co.uk

About Phil Olley
Following an exciting military career, Phil Olley entered business life in 1990 and is a leading specialist, keynote speaker and author on personal and professional development enabling people to FOCUS on PURPOSE. He is founder and broadcaster of The FOCUS Gym and author of Counting Chickens – The 'Nexus' Principles for personal and professional development published by Management Books 2000.

He established Phil Olley Consulting in 1999 following a life-threatening (and life changing) near death experience and quickly became a sought-after inspirator, speaker and coach.

Phil regularly features on BBC radio and contributes to national press articles and prime-time TV programmes. He appeared on 'Richard & Judy' several times. He has written articles for business press and has been featured in national press.

As well as working with many commercial organisations, Phil's performance coaching methods and processes have been adopted in programmes by UNICEF and The World Food Programme.

In addition to speaking at conferences and business events, he runs masterclasses and seminars and works with select individual clients on a 1:1 basis in the UK, across Europe, USA and the Far East.




This press release was distributed by ResponseSource Press Release Wire on behalf of Sue Blake Media in the following categories: Men's Interest, Health, Women's Interest & Beauty, Sport, Media & Marketing, for more information visit https://pressreleasewire.responsesource.com/about.