Russell Grant reveals how to spend the Euromillions Jackpot!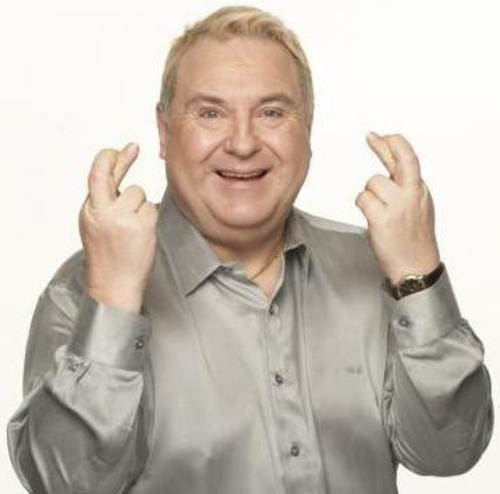 The EuroMillions Jackpot of ₤166 million still remains as no one matched all 6 numbers on Friday nights draw. The top prize is now frozen and will remain for Tuesday's draw with the added benefit of prize money rolling down to the next prize levels.

So if you were the Lucky Winner of the jackpot what would you spend the money on…?

We asked the UK's favourite Astrologer Russell Grant to reveal what each of the Starsigns would do with all those millions…

Aries
The more impulsive Aries will spend some of the millions, give a lot away to their friends and spend and spend some more! What also really appeals is that they now have the cash to book their place in space or buy their own residential suite on a luxury liner.

Taurus
Taurus will pay off all their debts and put a good percentage in a high-rate interest bank account to live off the interest. Will it change their life? Absolutely! Now they can live in the luxury they've worked so hard for.

Gemini
Gemini will set up a number of small businesses then leave other people to run
them so they can go on searching for new ways to invest and spend the money. They'll happily waste a lot on cars, clothes, gadgets, travelling and holidays.

Cancer
Family comes first and after making sure all loved ones are financially secure, Cancer's likely to make some wise long-term investments and donate anything left over to charity.

Leo
Leos love luxury and will spend half of it on a new home, a holiday home, a yacht, a car for every member of the family, a new wardrobe and a dream holiday. The other half they will invest to live off the interest that's if they get their sums right!

Virgo
After having figured out exactly how big this win is, Virgo would probably buy an island to live on with a selected group of friends and family. They'll have everything worked out down to the last penny allocating some for friends some for charity and some for the plane and pilot to get them to their island!

Libra
Besides quitting their job, buying a palatial home, splashing out on lavish gifts and parties for their friends, of course it won't change the Libran's life! Did I mention the chauffeur driven car?

Scorpio
Secretive Scorpio will keep the win to themselves. They're likely to invest in a small to medium sized corporation.

Sagittarius
Travel, land, a home in all their favourite countries, a field full of horses, an animal sanctuary, Sagittarius would never be short of ideas on how to spend their millions.

Capricorn
A lot of it would be donated to a third world country or between Capricorn's favourite charities. Some of it will be invested and there'll still be money left for Capricorn to set up their own business!

Aquarius
Aquarius will think of others first, donating most of it to charity and towards helping their friends and family. They'll share their luck by converting some of the millions into real money and driving through town throwing it out for anyone to catch or they might set up a self-help commune or provide supported housing for homeless people.

Pisces
Once they pinch themselves and realise they aren't dreaming Pisces will consult a financial advisor who will probably charge huge administrative fees. Pisces should be very careful who they trust to handle their millions!

Whilst Russell wouldn't reveal the 6 Winning numbers he did comment "Jupiter is in Taurus and Pluto is in Capricorn which suggests a life-transforming period for Taurus and Capricorns, whereas Uranus is in Aries which indicates an unexpected surprise for all Aries"

Whatever your Starsign – fingers crossed and Good Luck for next Tuesday's Draw!

© COPYRIGHT RUSSELL GRANT ASTROLOGY LTD

Press Office Contact:
Kevin J Parker – kjp@russellgrant.com – 0776 500 5423

Editorial Notes:

o Any copy used in part or full must be credited with www.russellgrant.com
o Russell Grant remains the UK's favourite astrologer with clients including AOL,MSN,Yahoo,ITV and all UK mobile operators.
o Russell's Horoscopes are featured within Women's Weekly, Fate and Fortune, Candis and Soul & Spirit Magazine.
o Russell's online and mobile audience exceed 6M every month with over 2M watching Russell's Daily Video Horoscopes.

This press release was distributed by ResponseSource Press Release Wire on behalf of Russell Grant Astrology in the following categories: Entertainment & Arts, Women's Interest & Beauty, Media & Marketing, for more information visit https://pressreleasewire.responsesource.com/about.