The London 2012 Preparations on Time and on Budget, Say Mint Hotel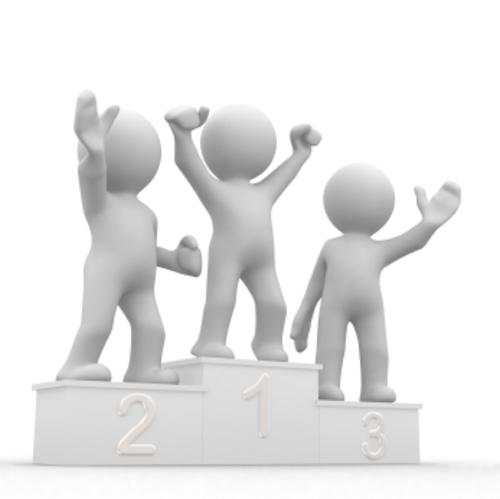 With the construction work for the London Olympics said to be on time and under budget, Mint Hotel look forward to the biggest international sporting event coming to the UK for the first time in 64 years.

Following the news from the Olympic Delivery Authority that the building work on the Olympic Park, the London 2012 Olympic site is not only running on time, but is also costing less than anticipated, award-winning city centre hotel specialists, Mint Hotel (http://www.minthotel.com/), explain why this is just so important for not just the Olympics, but also for London.
A spokesperson for Mint Hotel says: "The figures released by the ODA make for really very interesting reading, as they reveal that the anticipated final cost of the creation of the ODA's ongoing construction programme has come to just £7.25 billion, which is £16 million reduction on the previous quarter. While this sounds like a lot of money, what really makes this news very exciting is that this figure means that the entire programme is expected to come in at around £850 million less than expected, and what's more, the construction work on the Olympic Park itself is 88% complete, with just one year to go until the start of the games, which is just fantastic news."

The London Olympic Games, which are due to begin on the 27th of July next year, have understandably garnered international attention, and the capital is expecting millions of people from around London and around the world to descend onto the Olympic Park to see the world's best athletes and other sporting professionals compete. With so many people set to travel to the Olympics in 2012, Mint Hotel are expecting more interest and a lot more bookings for in hotels in London (http://www.minthotel.com/our-hotels/london-westminster), and other parts of the UK.

The spokesperson for Mint Hotel continues: "The Olympics are, of course, a major international event and a highlight of the sporting calendar, and 2012 marks the first time that the UK has hosted the games since 1948, and we've found that we've had a much higher number of enquiries for booking rooms in our hotels in London, compared to last year. While the Olympics will undoubtedly put London on the map as a prime holiday location, they will also open up the rest of the UK to travellers and holidaymakers. Here at Mint Hotel, we've found that all our other hotels in the UK have also benefited from the Olympics, such as our hotels in Glasgow (http://www.minthotel.com/our-hotels/glasgow) and Manchester, which have already had more booking for rooms during the summer than they did during the same time in 2011."

About Mint Hotel:

Mint is a fresh thinking and thoughtful, personalised hotel brand. Modern, ambitious and considered positively customer obsessed. Mint is a hotel brand that reflects modern life, recognising that today's customer requires and expects to experience a wide choice of well considered facilities and services that are practical but also enjoyable.
Embracing highest quality architecture and design in all buildings, spaces, capturing and enhancing vistas and sharing "good weather" terraces.
But thoughtfulness isn't just about thinking ahead. It's a constant challenge that requires spontaneity too. That's why our staff are always empowered to think and act in the best interests of our guests. And it's why our processes, services and facilities are constantly changed and adapted.
Mint Hotel is committed to innovation and putting our customers first, always.
This press release was distributed by ResponseSource Press Release Wire on behalf of Query Click Ltd in the following categories: Sport, Consumer Technology, Travel, for more information visit https://pressreleasewire.responsesource.com/about.