Channel and end-customers to profit from Swyx's virtualised unified communications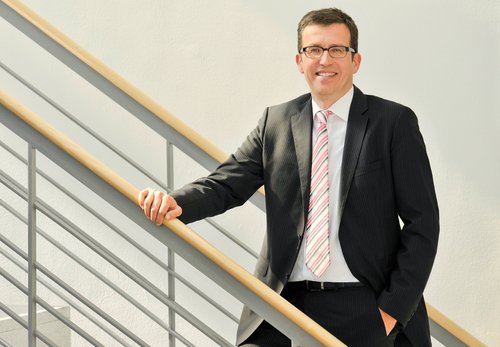 Through virtualisation, specialist resellers and end customers can now profit even more from SwyxWare.
- Product offers high flexibility & no additional certification is required

London, UK, 10th August 2011 – Swyx has announced immediate support for its virtualised SwyxWare 2011 software-based UC solution. With a choice of virtualisation platforms, Swyx offers greater flexibility by supporting market-leaders Microsoft Hyper-V and VMWare ESXi. For resellers already familiar with selling cloud-based solutions there are no additional investments, certifications or training programmes to sell the hosted version of SwyxWare.

Virtualised UC solutions: Major appeal is simple network administration "Through virtualisation, specialist resellers and end customers can now profit even more from SwyxWare." "Not only do they have a completely flexible solution there are also the advantages of server consolidation, low hardware & energy costs, space-saving and higher availability. However, the major appeal of software-based UC solutions is down to the simplified administration – like your CRM system, SwyxWare is just another application on the network", says Swyx Executive VP of Sales & Marketing, Ralf Ebbinghaus.

For more information visit - www.swyx.com or visit Swyx at The Convergence Summit South which takes place between 4-5th October 2011.

Editor's notes:

About Swyx

Always ready to challenge the market, Swyx develops software based unified communication solutions that continually push the boundaries whilst maintaining its core belief that technology must always deliver tangible business value and productivity for clients.

Renowned for product innovation, Swyx aims to continually delight its customers and business partners by providing the best possible products and services to help make them more competitive in their markets.

Headquartered in Dortmund, Germany, Swyx has offices across Europe. Today the company is recognised as the market leader for unified communication in Europe and has enabled thousands of businesses to take advantage of the benefits of unified communication and associated applications.

An easy-to-install, easy-to-maintain software-based system, SwyxWare is designed to drive a company forward. Based around familiar Microsoft® Windows® applications, the Swyx solution is designed to integrate perfectly with existing business software, including all financial and business process management tools. It offers all the agility of a business-class communication solution with the flexibility to match – and to grow with a company's specific needs. Powerful business communication, that is simple, quick and easy to set up and manage, giving businesses full control, and making them more responsive to the needs of its customers, wherever they are.

Press contact : Jane Moores/Sally Minchin, TTA Communications Ltd, Tel : 0845 658 0120 / 01225 580214
email: jmoores@ttauk.com / sally.minchin@ttauk.com
twitter.com/ttacomms

This press release was distributed by ResponseSource Press Release Wire on behalf of TTA Communications (Bath) in the following categories: Business & Finance, Computing & Telecoms, for more information visit https://pressreleasewire.responsesource.com/about.