Russell Grant's Astrological Gift Guide for Xmas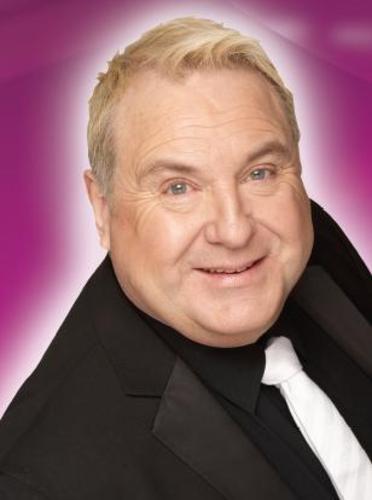 6th Sept 2011 17:00
The UK's favourite Astrologer & TV presenter Russell Grant reveals his Christmas Gift Guide for 2011.

Russell will be very busy over the coming months so he has decided to release his Gift Guide early to ensure the best response.

Russell said "With magazines and websites working so far in advance I wanted to ensure my fun Astrological guide to Christmas is enjoyed by as many readers as possible."

So if you are not sure what to buy your partner, friends or family why not consult Russell's Gift Guide – if the Christmas present isn't liked just blame Russell!

Aries – Go for gifts that make the Aries feel you've put a lot of thought into what to get them. Choose something that suits their adventurous personality like a trip to a racing track or in a hot-air balloon.
Aries Xmas Wish List: Red roses, sports equipment, laptop, diamond necklace, telescope, binoculars, new mobile phone

Taurus – Good food, wine, chocolates and anything luxurious and cuddly will suit the Venus ruled Taurus. Quality is better than quantity. Gifts that look good, or are nice to touch or that smell gorgeous will please Taureans.
Taurus Xmas Wish List: Food hamper, candles, fragrant bath salts, cologne, perfumes, silk scarf, negligee, music CD, huge cuddly teddy bear

Gemini – Gemini gets bored very quickly so find something that keeps them stimulated for hours like a mental puzzle book or a craft kit and they'll be delighted. Fun gifts also delight this youthful sign.
Gemini Xmas Wish List: Computer games, a novel by Gemini's favourite author, a camera, fun novelty gifts, a ticket to a Murder Mystery tour

Cancer – Anything that touches their emotions or that brings back happy memories shared the year before will show Cancer how well you know them and care for them. They'll always appreciate gifts for their home.
Cancer Xmas Wish List: A framed photo of Cancer's favourite holiday destination or of the family, cook book, hand made gifts, food hampers, delicate pieces of jewellery, crystal, pearl earrings

Leo – If it is huge, expensive, eye-catching and that will get everyone talking about it long after Christmas Day will appeal to Leo's love of drama.
Leo Xmas Wish List: Tickets to a glamorous show or to see their favourite pop group, large pieces of jewellery, expensive perfumes and colognes, champagne, a luxury weekend break

Virgo – Always consider Virgo's tastes which will be very specific. Find out their favourite brands and fragrances before buying. Ruled by Mercury, you can't go far wrong by choosing a gift that keeps them mentally occupied.
Virgo Xmas Wish List: A 'how to' book, woodworking projects or a craft-making kit, jewellery box, aromatherapy massage, elegant plant

Libra – Avoid glarish gifts and loud colours when buying for the Libran. Librans prefer subtle shades like rose, lavender and pale greens. Anything that's creative, romantic, artistic and of course attractive will delight this Venus ruled sign.
Libra Xmas Wish List: Gift vouchers as Libra loves to go shopping, matching his-and-hers dressing gowns, brand named beauty products, gold pen, decorative bowls or vases, wine

Scorpio – Scorpios love a mystery and will expect to be surprised on Christmas Day. Give out too many hints that lead to them guessing what gifts are in store for them and they will feel a let-down on the Big Day itself. Keep them guessing!
Scorpio Xmas Wish List: Camera, crime novel, sexy lingerie, tarot cards, crystal dowsing pendulum, Name a Star gift

Sagittarius – Choose a gift that Sagittarius can make use of, such as a sports bag, tools for their favourite hobby or a voucher for a fun day out. This adventurous sign hates to stay still for too long and will appreciate anything to do with the great outdoors.
Sagittarius Xmas Wish List: Travel vouchers, camping equipment, hiking shoes, golf clubs, solar wind-up radio, sports gifts, pedometer with radio

Capricorn – Keep the words practical, elegant and sensible in mind when buying for Capricorn. They will like to feel you got good value for money and will dislike anything too fancy or frivolous.
Capricorn Xmas Wish List: Elegant pieces of jewellery, a dressing gown, slippers, coffee making machine, gifts for the home and garden

Aquarius – Aquarians love their gadgets and will be delighted with anything that is quirky or unusual. Think about technology items and modern gift ideas for their home.
Aquarius Xmas Wish List: Digital camera, electronic devices, sat navs, fun gadgets

Pisces – When buying for the Piscean go for items that will appeal to their sensitive, romantic and creative side. For Pisces it is always the thought that counts, they are so easily pleased and are one of the easiest signs of the zodiac to buy for.
Pisces Xmas Wish List: Framed photograph of a special moment shared with your Piscean, craft kits, mood ring, painting by their favourite artist, romantic novel, candles, aromatherapy kit, personal horoscope, book of poetry, luxury spa break.

© COPYRIGHT RUSSELL GRANT ASTROLOGY LTD

Editorial Notes:

- All copy used in part or full should be credited with www.russellgrant.com
- Bespoke gift guides can be written for specific clients and brands, please contact kjp@russellgrant.com for more details.
- Russell's 2012 Year Ahead Horoscope feature will be available from the 1st November. Early booking discounts will apply.
- Russell continues to be the UK's favourite astrologer with clients including AOL,MSN,ITV and Yahoo, plus all UK mobile operators.

Press Office Contact:

- Kevin J Parker kjp@russellgrant.com 0161 941 3701

- For anything relating to Strictly Come Dancing, please contact Charlotte.Inett@bbc.co.uk or the BBC Press Office only.

This press release was distributed by ResponseSource Press Release Wire on behalf of Russell Grant Astrology in the following categories: Entertainment & Arts, Leisure & Hobbies, Women's Interest & Beauty, Retail & Fashion, for more information visit https://pressreleasewire.responsesource.com/about.