Centenary Oak Tree Saved by Planning Inspectorate sets lawful precedence.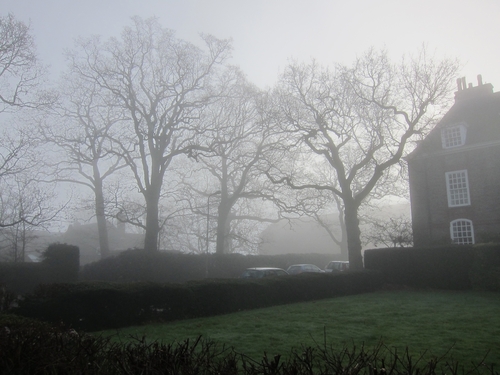 Centenary Oak Tree Saved by Planning Inspectorate sets lawful precedence.

Magnificent Oak Tree* saved by Planning inspectorate sets positive lawful precedence for future ruthless cases initiated by insurance companies using loss adjusters and their clique of paid experts. This is a normal and regular tactic they use and the teams work closely together to bulldoze the councils and hence create unnecessary damage to our cities for financial gain with no thought for our disappearing green environment or the value of mature trees. They stated that the effects of under pinning create more of a carbon footprint and advised to fell instead. They are sadly mis informed as it is known fact that trees support the atmosphere in many many ways. This is substantiated by research in Scandinavia where it states clearly that people are healthier in greener surroundings. It may only be a matter of time till the insurance companies take on board that perhaps illness and medicine may be more costly than chopping down trees for deceitful property developers and insurance claims.

In a case where the odds were so heavily stacked against the survival of the tree, Barnet council tried to get rid of the financial risk and back down because of their lack of funds in favour of the appellant Marishal Thompson Group, a heavy weight arboriculture company specialising in insurance claims. Their client was Infront Innovation. And the chain goes on… A heavy blow was struck with this successful case to the greed and 'financial bullying' tactics of these types of companies.

Barnet council was forced to reject the two initial attempts at tpo removal notices as their committees including councillor John Marshall refused to succumb to the 'recommendations' of the council tree officer Ann Currell.
It is interesting to note that she, on behalf of the council, ended up defending successfully the tree that she had put forward for tpo removal, with of course the entire backing of Hampstead garden suburb trust, many residents, associations and representation from the friends meeting house (Quakers).

Hampstead Garden Suburb has managed to save one of its heritage 140-year-old oaks. Thanks must also go to the caring and common sense of the planning inspectorate John Felgate who made it quite clear that when under pinning was an option the felling of magnificent trees should not be considered. Hampstead Garden Suburb is a stunning conservation area and the tree in questions was part of Bigwood Nature Reserve according to the councils plans, it was also known as the tongue of the ancient woodlands and covered by a tree preservation order, the sheer callousness of he appellants who were totally unable to prove their case shows that fighting for magnificent irreplaceable trees can be successful.

This is not the first time or last time this will happen, Hampstead Garden Suburb is built on clay, currently there are cases going on all over the suburb where magnificent trees are at risk because of the general lowering of the water table in London, the fact the suburb is built on clay has made it an easy target for the unscrupulous!

Other oaks in the suburb under threat are Willifield Way/Lucas Crescent oaks and the 9 Asmuns Hill

*Oak tree in the grounds of electrical sub station corner of North Square and Northway, Hampstead Garden Suburb - NW11

For More info Contact:
Hampstead garden Suburb Trust - 020 8455 1066
Planning Office barnet Council - 0208 359 6818
Planning Inspectorate - ref app/tpo/n5090/1758 - 27th september

Submitted by TTPR - Kim 07867528218
kimeinhorn1@gmail.com

This press release was distributed by ResponseSource Press Release Wire on behalf of TTPR in the following categories: Home & Garden, Women's Interest & Beauty, Environment & Nature, Business & Finance, Public Sector, Third Sector & Legal, Construction & Property, for more information visit https://pressreleasewire.responsesource.com/about.