Nebulas Launches 'Security Simplified' with New Technology Partnership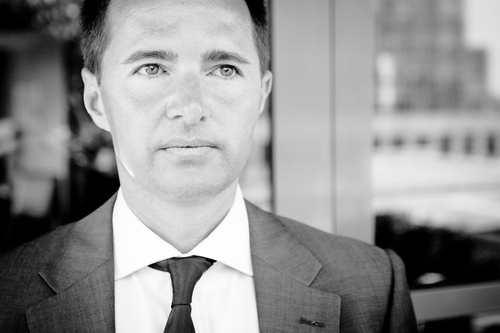 Nebulas, the UK's largest independent network security specialist has further strengthened its new 'Security Simplified' strategy by signing Zscaler, the cloud security company to its Technology Incubator programme.

Originally conceived to bring new and start-up technologies to market, the Technology Incubator has now evolved to focus on sourcing and marketing innovative solutions that extend and complement Nebulas' own offerings. Zscaler's ability to provide integrated web, email and mobile security to protect users and corporate data against today's most advanced malware and Web 2.0 threats perfectly complements Nebulas' existing offerings.

Zscaler's extensive scalability and borderless global security cloud provides protection for users regardless of location or device (including smart phones, tablets and notebooks). Zscaler's ability to replace centralised security appliances with an easier and more cost effective solution for today highly mobile and flexible workforce will be particularly attractive to Nebulas' customers.

Managing director, Nick Garlick sees the partnership and the Zscaler's inclusion in the Technology Incubator as a natural extension of Nebulas' newly launched Security Simplified strategy. "Zscaler's ability to integrate multiple advanced threat prevention solutions into a single consolidated cloud security offering is exactly what customers have been demanding" commented Nick. "It fits well into our existing portfolio and our newly launched 'Security Simplified" strategy. We've already won several new contracts as a result of this partnership and we're confident it will prove a profitable alliance for both companies".

Outlining Nebulas' new strategy, Nick commented: "The Zscaler partnership marks a new direction for Nebulas. Our clear messaging and rebranding reflects the changing priorities for our customers. We're seeing more and more organisations whose security infrastructures are no longer capable of dealing with today's dynamic, sophisticated and targeted attacks. Added to this, many organisations have built up multiple layers of defences over the years that have become too costly and complex to manage. As a result, they are re-thinking their approach and moving to a more consolidated simple and cost-effective security strategy. We're finding that customers increasingly want new ways to improve their security – by simplifying it – rather than adding yet more technology."

Jay Chaudhry, Founder and Chief Executive Officer of Zscaler, is confident that the partnership will deliver great benefits to customers: "We are very pleased to be launching a new partnership with Nebulas and their 'Security Simplified' strategy. Combining Zscaler with the UK's largest independent network security specialist will be a powerful way to bring new, game-changing technology and innovations to companies" he commented, adding: "By leveraging both Nebulas' Technology Incubator programme and Zscaler's cloud-delivered security, customers will be able to consolidate and simplify IT security while lowering costs and risks."

Against this background Nebulas has launched its Security Simplified strategy which helps companies achieve a more effective, less complicated infrastructure. Nebulas has developed whole new approach, which uses the recent innovations in security consolidation, automation and the cloud to deliver new levels of security efficiency and effectiveness.

To support its new Security Simplified strategy, Nebulas has undergone a rebranding programme and completely redesigned and redeveloped its website to reflect its changing offering. Visitors to the website now have access to dynamic content, a wide variety of industry, solutions and technical information and can chat directly with Nebulas' engineering team.

-ends-

For further media information, please contact:

Penny Hinton
Clearview Communications
Tel: 07812 989027
Email: penny.hinton@clearviewcomms.com

About Nebulas

Nebulas is the UK's largest independent network security specialist. We offer the technical expertise, advice, service and support to protect and maintain the security of your business. We're an experienced, professional team who understands the security challenges you face and we're passionate about helping resolve them. Established more than 10 years ago, we're proud to be an independent company, believing that you benefit from our objectivity, flexibility and responsiveness. Customers like this approach too: we work with more than 200 organisations who appreciate our friendly, personal service, just as much as our technical expertise.

About Zscaler: The Cloud Security Company™

Zscaler enforces business policy, mitigates risk and provides twice the functionality at a fraction of the cost of current solutions, utilizing a multi-tenant, globally-deployed infrastructure. Zscaler's integrated, cloud-delivered security services include Web Security, Mobile Security, Email Security and DLP. Zscaler cloud services enable organizations to provide the right access to the right users, from any place and on any device—all while empowering the end-user with a rich Internet experience. For more information, visit www.zscaler.com.

This press release was distributed by ResponseSource Press Release Wire on behalf of Clearview Communications in the following categories: Computing & Telecoms, for more information visit https://pressreleasewire.responsesource.com/about.