The TCM Group launches the "Clear your desk of conflict before the New Year'' campaign!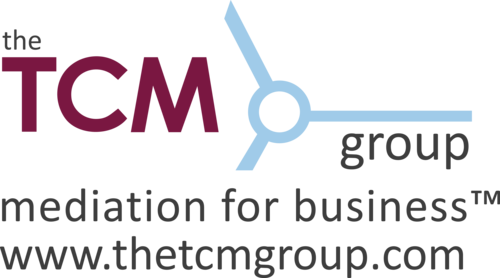 If you want a harmonious workplace environment that can boost your employees' productivity, then mediation is the right path
The TCM Group launches the "Clear your desk of conflict before the New Year'' campaign!

Start the New Year with a clean slate through mediation

• Innovative campaign to help Human Resources managers resolve disputes and grievances
• Twitter & Facebook campaign asks for clients and followers to send a picture of their desk
• Mediation, as the best alternative dispute resolution mechanism, saves organisations' money & time

The TCM Group is delighted to announce the launch of the 'Clear Your Desk of Conflict campaign', for the third year running. Since 2008 the group has saved approximately £600,000 for their clients during quarter three, with a campaign goal to get all of the internal conflicts resolved before the New Year. TCM has worked with an impressive client list over the years including: BT, Lloyds Banking Group, Marks & Spencer, HSBC, Topshop, DWP and The Royal Bank of Scotland.

Statistics reveal that disputes referred to formal litigation can expect a 50% success rate as opposed to an average of 85-90% in mediation where both parties are willing participants. Conflict is natural however there is no doubt that it can have a negative influence on almost every aspect of the modern workplace. The TCM Group has developed high quality, constructive and innovative remedies for disputes and conflicts. These solutions are then delivered by some of the leading dispute resolution professionals in the UK and Europe.

David Liddle, TCM's Managing Director

"Conflict can be extremely costly. In our 20 years of experience, we have seen numerous cases where unresolved workplace conflict became divisive and very damaging. "If you want a harmonious workplace environment that can boost your employees' productivity, then mediation is the right path" for solving those disputes. It's not science, mediation just works. "

Each year, during this holiday period, Human Resources managers are overwhelmed with the amount of grievances and complaints that pile up on their desk. This campaign's goal is to get all of their internal conflicts resolved and off their desk before 2012. It is all about 'starting the new year with a clean slate'. Christmas and New Year's Eve are just around the corner and everyone is getting excited about spending time with their loved ones. Mediation can provide the same environment and feeling in a workplace – peace at work is not a myth, it is something that TCM provides to each of their clients.

Mike Emmott, Adviser, Chartered Institute of Personnel and Development (CIPD)

"The TCM Group has made a significant contribution to furthering the cause of workplace mediation in both public and private sectors. David was ahead of the field in recognising the need for the mediation community to adopt a more professional framework, and doing something about it. His commitment to providing mediation and training in-house mediators is allied with a strong entrepreneurial spirit. He is always looking to drive the agenda forward and is an active member of the Civil Mediation Council Workplace Mediation Committee."

TCM is a leading UK mediation services and training provider, which resolves over 90% of cases and has worked on some of the most challenging workplace disputes imaginable.

Although TCM offers unrivalled services and support, they still keep their fees remarkably low. For less than £1,500 plus vat anyone can gain access to a team of the very best mediation talent anywhere in the UK. The TCM group covers the entire country and achieves a successful outcome in over 90% of cases.
To solve your workplace disputes and clean your desk of conflict please call 0800 294 97 98 or email info@thetcmgroup.com

< -- ENDS -- >

For Editors: TCM is a leading provider of business, workplace and consumer mediation services. We work with organisations across the UK and Europe to develop constructive, effective and sustainable remedies for conflicts and disputes.
TCM delivers mediation services to an unrivalled list of some of the world's leading brands including: Lloyds Banking Group, BT, The Arcadia Group, Marks & Spencer, Vodafone, HSBC and The co-operative
For Press and Media enquiries, please contact Panos Papakostis on 020-7404-3195, Email: Panos@thetcmgroup.com

Other Important Information

• The TCM Group regularly comments on mediation, dispute resolution and labour relations issues in the media including Sky News, BBC News 24, Daybreak, BBC Radio and various trade press.
• TCM has created and sponsors the first UK award for Innovation in Dispute Resolution in conjunction with Personnel Today.
• TCM was invited by the CBI to take the lead on the production of an innovative mediation film, distributed to over 20,000 CBI members. The film's aim was to improve the way disputes are managed across UKPLC.
• The company trains over 1000 individuals in the art of mediation each year. This includes HR professionals and business leaders. Plus other employees who are committed to improving the way that they resolve workplace and business disputes.
Keep in touch with us online

http://twitter.com/TheTCMGroup
https://www.facebook.com/TheTCMGroup

TCM's Founder & Managing Director online contact details
Twitter: http://twitter.com/#!/david_liddle
LinkedIn: http://www.linkedin.com/pub/david-liddle/14/366/94b

The TCM Group & The UK Mediation Academy
Ground & First Floors, New House, 67-68 Hatton Garden, LONDON, EC1N 8JY
t: 020 7404 7011|f: 020 7404 7012|info@thetcmgroup.com|www.the tcmgroup.com

The TCM Group is the trading name of Total Conflict Management Ltd (registered in England & Wales 423787¬¬¬6)

This press release was distributed by ResponseSource Press Release Wire on behalf of The TCM Group in the following categories: Business & Finance, Education & Human Resources, Public Sector, Third Sector & Legal, for more information visit https://pressreleasewire.responsesource.com/about.