Ex Offenders Exempt from Housing Benefit Caps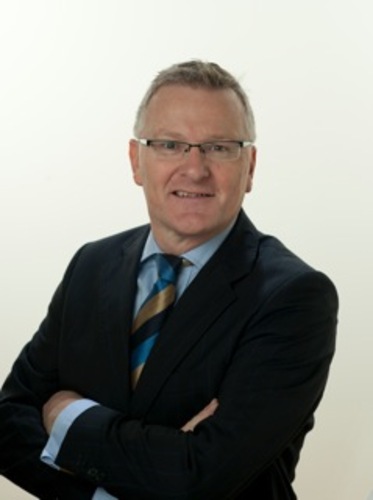 Demand for housing in the private sector has pushed rents up dramatically and pushed tenants on housing benefit out of the market
Housing benefit caps surrounding the shared accommodation rate has come under strong opposition by housing experts, as blanket caps to be introduced in January will not affect ex-offenders.

The caps, which were introduced on all new tenancies in April this year, will come in line with all tenancies in the private rented sector in January next year. Housing benefit for shared accommodation is currently paid to single people under the age of 25 and cannot receive the higher rate of benefit needed for self-contained flats. Under the new rules, anyone under the age of 35 will no longer receive the benefit rate for self-contained units.

This means that single people under the age of 35 will only be given the housing benefit rate for shared accommodation unless they are an ex-offender or are exempt on other grounds, in which they will receive the full rate of housing benefit. The DWP (Department of Work and Pensions) have approved exemptions for ex-offenders if claimants might present a risk of causing serious harm to the public.

Figures released this week by the DWP reveal a total of 163,950 single people in receipt of housing benefit under the age of 25. A further 264,760 single people between the ages of 24-34 are also in receipt of the benefit. Under the welfare reform policy, the majority of claimants in this age bracket will find themselves looking for shared accommodation come January unless they fall under the exemption guidelines.

The welfare reform policy introduced by the coalition to cut back on the GBP = pounds sterling(£)20billion housing benefit bill was established to restore fairness. The government believed rates of housing benefit in the private rented sector had increased to unmanageable levels, and many claimants were able to enter into rental commitments that people earning a reasonable wage would not consider.

Research conducted by the National Landlord Association (NLA) revealed over three quarters of private landlords could be forced out of accepting tenants in receipt of housing benefit through the government's overall housing caps.

Miles Turner, eviction specialist for Turner & Howard believes the policy is seriously flawed and presents a worrying problem for crime statistics:

"Eviction action is usually due to tenants refusing to pay rents or through breaches of their agreements. Effects of housing benefit caps suggests that the private rented sector could see a huge rise in tenants who cannot meet rental commitments through no fault of their own.

"Unemployment, housing benefit reductions and a higher cost of living are adding to the strain. Demand for housing in the private sector has pushed rents up dramatically and pushed tenants on housing benefit out of the market."

Mr. Turner who has over 30 years experience in housing legislation further added:
"Exemptions to the caps for ex-offenders is ludicrous and sends out the wrong message – that crime pays. The government need to re-think their policy."

Under the exemptions for example, a 32-year old single unemployed man or woman would only receive housing benefit for shared-accommodation, while an ex-offender of the same age and unemployed status would receive the full benefit for a self contained flat.

Claire Turner, Director, Landlord Information Network believes that the policy change will have a detrimental impact for under 35's.

" Coupled with the drastic increases in non-dependant deductions (27% increase from April 2011, with similar increases scheduled for 2012 and 2013) these policy changes will lead to significant increases in the numbers of homeless/ roofless non-dependents amongst under 35's"

Claire who founded the Network, works with both social and private rented sector landlords and managing/letting agents in order to improve their knowledge, skills and expertise in the areas of Housing and Welfare Benefits in order to minimise rent arrears caused through Housing Benefit problems.

" Tenants on benefits with non-dependents living with them will see their Housing Benefit reduced on a sliding scale. The more a non-dependent earns or the more non-dependents living in a household, the more likely it is that a tenant will no longer qualify for Housing Benefit payments and may therefore be reluctant to allow the non-dependent to remain living with them", added Ms Turner

Figures released by the Department of Communities and Local Government also revealed a 63% rise of families with children were placed into bed and breakfast accommodation in the second quarter of this year when compared with the same quarter last year.



ex offenders exempt from housing benefit capsex offenders exempt from housing benefit caps


For more on this release email: madalena@clockworkcontent.com
Tel: 01704 380070 / 07832928110

NB: No information as of yet has been presented by the Home Office surrounding the exemption of ex-offenders under housing benefit legislation and the impact this may have on crime statistics. There is no evidence to suggest that they are even aware of it.



Sources: DCLG; DWP
Downloadable: http://www.clockworkcontent.com/blog/wp-content/uploads/2011...

http://www.clockworkcontent.com/blog/wp-content/uploads/2011...

This press release was distributed by ResponseSource Press Release Wire on behalf of Clockwork Content in the following categories: Public Sector, Third Sector & Legal, Construction & Property, for more information visit https://pressreleasewire.responsesource.com/about.