Bieneosa Ebite of Bright Star Public Relations named one of the Future 100 Young Social Entrepreneurs for 2011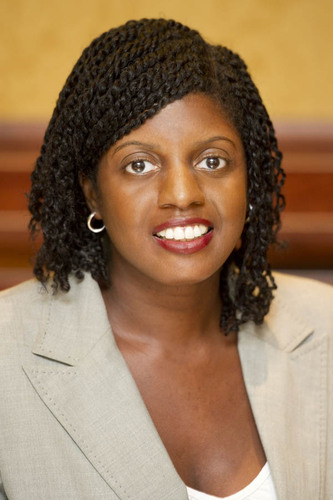 Bieneosa Ebite, Managing Director of Bright Star Public Relations is announced as one of the 'Future 100 Young Social Entrepreneurs of the Year' on Social Enterprise Day during Global Entrepreneurship Week 2011.

The Future 100 Awards were first launched in 2008 to recognise and profile young entrepreneurs running businesses, which have a triple bottom line. The definition of a triple bottom line is: a business that addresses people, planet and profit. They have a strong commercial foundation as well as a significant social and environmental impact. The Future 100 Awards recognises the success of young entrepreneurs aged 18-35 who demonstrate entrepreneurial flair and innovation in progressing a responsible business venture.

Bright Star Public Relations helps organisations to tell their story, raise their profile and connect with the people that matter the most to them. Diversity is an ethos at the heart of the business which, on a commercial level, fuels its creative and bespoke solutions for clients, and has helped to carve a niche area of expertise for the business. Diversity is also the basis on which the business creates a social impact. Bright Star PR's founder, Bieneosa Ebite, works with organisations that wish to tap into the UK's diverse cultural landscape, viewing this as an opportunity to engage, educate and bring communities together.

Bright Star PR's founder also chairs a not-for-profit organisation, Ignite, which has had a positive impact in its work to promote the benefits cultural diversity within the public relations industry. Bieneosa also works with Bournemouth University to engage with undergraduates studying for PR and marketing degrees, informing them about the role communicating with diverse audiences can play in helping organisations to build better relationships with people and, ultimately, a more sustainable business.

Bieneosa Ebite said, "I am extremely proud to be a recipient of the Future 100 Award. My passion for diversity and communication underpins my commercial offering, and it is extremely rewarding that my passion is able to play a small part in helping to foster an understanding of diverse communities and bring people together."

Founder of Striding Out and organiser of the Future 100 awards, Heather Wilkinson said: "The future of our world is in the hands of individuals who are committed to generating commercial and ethical returns.

Challenging economic times can offer opportunities to question the way we operate as both a business community and a society. We have a history of profiling the 'Future 100' young entrepreneurs who are changing the face of everyday business and improving commerce's impact on the wider world."

The Future 100 awards encourage and rewards extraordinary vision, ethical business practice and social responsibility. They aim to showcase businesses that offer innovative and sustainable solutions to social problems. The Future 100 Awards is organised by Striding Out, a social enterprise which is committed to supporting the development and growth of young and ethical entrepreneurs.

-ENDS-

Notes to Editors

• Bright Star Public Relations was established by Bieneosa Ebite in 2007, after eight years of working in the public relations industry.

• Prior to setting up her business, Bieneosa worked as a Regional Communications Manager for McDonald's Restaurants.

• A full list of the Future 100 award winners can be found on the website from 17th November 2011 www.future100.co.uk.

• Striding Out is a business support organisation providing professional training and coaching services www.stridingout.co.uk.

• For more information concerning Global Entrepreneurship Week visit http://www.gew.org.uk/home.

For further information, please contact Bieneosa Ebite at Bright Star Public Relations on 020 3212 2152 or via email at press@brightstarpr.net.

This press release was distributed by ResponseSource Press Release Wire on behalf of Bright Star Public Relations in the following categories: Business & Finance, Media & Marketing, for more information visit https://pressreleasewire.responsesource.com/about.