£20 for a Pony for Christmas!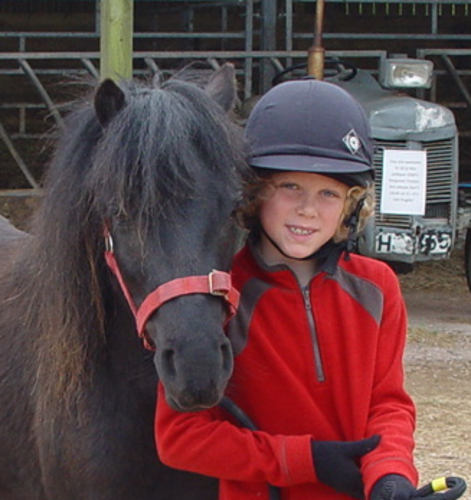 Your valuable support will help to ensure the continuation of the wild native Dartmoor pony gene pool so vital to their survival
Dartmoor Pony Heritage Trust - Registered Charity No.1109196

PRESS INFORMATION

Date: 24 November 2011
Press
Contact: Clare Stanton on cgs222@btinternet.com or phone 07885 699802. Website - www.dpht.co.uk

£20 FOR A PONY FOR CHRISTMAS!

A Dartmoor Pony Adoption Gift Pack makes a perfect present

If someone in your family or amongst your friends – young or old – loves horses and ponies, but buying a real one is simply not an option, the Dartmoor Pony Heritage Trust (DPHT) has the perfect solution: ADOPT A PONY – and follow its progress all year round.

The Dartmoor Pony Heritage Trust (DPHT) runs an Adoption Scheme as part of its work to ensure that the traditional type of Dartmoor pony does not disappear. Single-coloured with long manes and tails, Dartmoor ponies still run wild and free on Dartmoor, but their numbers are in serious decline.

By buying an Adoption, you will be helping to fund the DPHT's work to support the ponies on Dartmoor, to ensure they can continue to thrive as a vital part of the preservation of the Moor and its traditions.

The cost is just £20 per year. The Adoption Pack includes a beautiful line drawing and an adoption certificate and you'll also receive updates on the development and progress of the pony you have chosen.

The pony you adopt, whether male or female, will be one of a small traditional herd cared for at the Dartmoor Pony Heritage Trust Centre, at Parke, Bovey Tracey, Devon. These are ponies for everyone to enjoy and here you will be able to visit them, follow their interesting lives, discover their true value and how important they are to the Dartmoor landscape.

Title: £20 for a pony for Christmas!
Date: 24 November 2011
Contact: Clare Stanton, 07885 699802

These ponies, all of which are owned by the pony keepers and farmers on Dartmoor, are part of Dartmoor's heritage. Your valuable support will help to ensure the continuation of the wild native Dartmoor pony gene pool so vital to their survival.

To start off your relationship with your Adopted Pony, why not come to our FREE 'Meet Your Pony' Event – on 27th December, between 11am and 1pm. It will be an opportunity for anyone who has adopted, is considering doing so, or would like to find out more about our work to come and visit the two and four legged folk at our centre. Hot drinks, mince pies and a walk with the ponies (weather permitting). Booking is essential : please phone 01626 833234

George, Charlie, Smartie and Rolo look forward to meeting you and to becoming part of your family.

If you are interested in adopting a Dartmoor Heritage Pony please write to:
DPHT – Dartmoor, PO Box 397, Newton Abbot, TQ12 9AT or visit our website www.dpht.co.uk or phone 01626 833234

If you simply wish to make a donation to assist with our work, please do get in touch – your support is greatly appreciated. Or could you please spare some time to volunteer with the Trust?

Thank you.

PHOTOS SHOW: EITHER HENRY WITH HIS GORGEOUS PONY FRIEND SMARTIE, OR DONNA WITH A VERY SLEEPY CHARLIE!

- Ends –

Registered Charity No.1109196

This press release was distributed by ResponseSource Press Release Wire on behalf of Dartmoor Pony Heritage Trust in the following categories: Children & Teenagers, Leisure & Hobbies, Women's Interest & Beauty, for more information visit https://pressreleasewire.responsesource.com/about.