Minister for Employment Relations presents major new award celebrating mediation success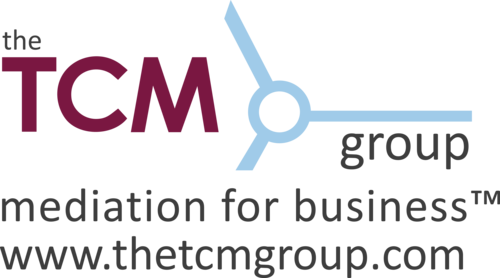 During his award speech, Ed Davey commented on the way UK businesses can change their working culture by using mediation.
• Congratulations to East Sussex County Council – winners of the inaugural award for Innovation in Dispute resolution
• Government announces major drive to promote mediation on day of HR awards

This year's prestigious Personnel Today Awards, featuring the best human resources teams of the year, were hosted at the Hilton Hotel in central London on the 23rd of November 2011. Amongst the many awards, the inaugural 'Innovation in Dispute Resolution' Award, sponsored by The TCM Group, was presented by the Minister for Employment Relations, the Rt Hon Edward Davey MP.

The award was presented to the HR team that most clearly demonstrated innovation in this area. The inclusion of the new category reflects the growing importance of dispute resolution as an HR issue and follows the Government's recent consultation on workplace disputes. " During his award speech, Ed Davey commented on the way UK businesses can change their working culture by using mediation. " Ed Davey mentioned that he is delighted that David Liddle and the mediation experts from The TCM Group have had the foresight for creating and sponsoring this exciting new award.

The HR teams shortlisted for this year's award were:

- East Sussex County Council
- Foreign & Commonwealth Office
- Metropolitan Police Service
- East Lancashire Primary Care Trust
- Surrey Country Council
- Topshop/Topman

The panel of judges was looking for examples of innovative practices such as establishing internal mediation schemes, training HR teams to act as mediators and peacemakers, training and supporting line managers to resolve disputes, and encouraging early dispute resolution within and across teams. They evaluated the efforts taken by all HR teams to develop and embed a system for resolving workplace disputes, grievances and complaints and decided that the 2011 'Innovation in Dispute Resolution Award' winner is East Sussex County Council.

David Liddle, TCM's Founder and Director commented:

"I would like to congratulate East Sussex County Council for winning this prestigious and coveted award. I admire their creativity and commitment and I celebrate the positive impact that mediation has had across their organization, as it has across so many other organisations across the UK. I would also like to thank the Rt Hon. Edward Davey MP for presenting the award and for the Government's increasing support for mediation"

<-- ENDS -->

NOTES FOR EDITORS

• The 2011 Personnel Today awards were hosted by comedian Jack Dee

• Launch of Governments paper 'Resolving Workplace Disputes' was made on 23rd November and is available to download from www.bis.gov.uk/assets/biscore/employment-matters/docs/r/11-1...
• The TCM Group created and sponsored the inaugural award for mediation in dispute resolution.
• The TCM Group are the UK's leading private sector provider of mediation and dispute resolution services
• More details about the TCM Group can be found at www.thetcmgroup.com
• TCM delivers mediation services to an unrivalled list of some of the world's leading brands including: Lloyds Banking Group, BT, The Arcadia Group, Marks & Spencer, Vodafone, HSBC and The co-operative
• For Press and Media enquiries, please contact Panos Papakostis on 020-7404-3195, Email: Panos@thetcmgroup.com

Other Important Information

• The TCM Group regularly comments on mediation, dispute resolution and labour relations issues in the media including Sky News, BBC News 24, Daybreak, BBC Radio and various trade press.
• TCM has created and sponsors the first UK award for Innovation in Dispute Resolution in conjunction with Personnel Today.
• TCM was invited by the CBI to take the lead on the production of an innovative mediation film, distributed to over 20,000 CBI members. The film's aim was to improve the way disputes are managed across UKPLC.
• The company trains over 1000 individuals in the art of mediation each year. This includes HR professionals and business leaders. Plus other employees who are committed to improving the way that they resolve workplace and business disputes.

Keep in touch with us online

http://twitter.com/TheTCMGroup
https://www.facebook.com/TheTCMGroup

TCM's Founder & Managing Director online contact details

Twitter: http://twitter.com/#!/david_liddle
LinkedIn: http://www.linkedin.com/pub/david-liddle/14/366/94b






This press release was distributed by ResponseSource Press Release Wire on behalf of The TCM Group in the following categories: Personal Finance, Business & Finance, Education & Human Resources, Public Sector, Third Sector & Legal, for more information visit https://pressreleasewire.responsesource.com/about.