Veracode Appoints Bob Brennan as CEO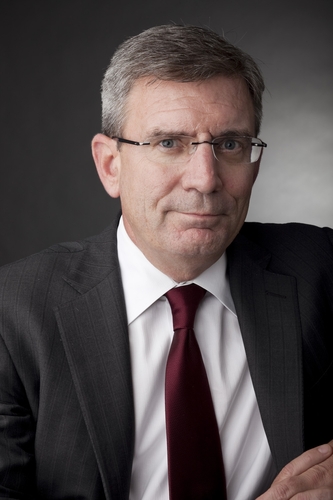 Veracode expects to aggressively extend its global market leadership within the rapidly growing application security space.
Former Iron Mountain CEO Joins Cloud-Based Application Security Provider as It Tracks Toward Record Annual Growth

BURLINGTON, Mass. – November 29, 2011 – Veracode, Inc., the leader in cloud-based application security testing, today announced that Bob Brennan has been appointed CEO. Formerly president and CEO of Iron Mountain (NYSE: IRM), Brennan succeeds interim CEO Maria Cirino who remains the chairperson of Veracode's Board of Directors. With Brennan at the helm, Veracode expects to aggressively extend its global market leadership within the rapidly growing application security space.

Application security testing is part of the overall security and vulnerability management market, which industry analyst firm IDC predicts will exceed $5.2 billion in revenues by the end of 20141. Veracode was the first to deliver an application security testing service in a cloud delivery model, which makes it easier for organizations to proactively identify and remediate security weaknesses in their applications before they can be exploited. An increasing sense of urgency to protect data and intellectual property has driven significant growth for Veracode, with the company adding more than 200 new customers worldwide in the past year.

"Given the media spotlight on high profile security breaches, businesses and consumers around the globe are increasingly aware of the real issues surrounding insecure software," said Brennan. "An innovator in the IT industry, Veracode built the first cloud platform that analyzes software to provide independent security verification. By joining this company, I now have an opportunity to work with an incredibly talented team, an impressive customer base and proven technology to solve a problem of global importance."

While Brennan led Iron Mountain, the market leader in data protection and information management services, the company reported more than $3 billion in revenues and maintained operations in 39 countries. Prior to Iron Mountain, Brennan was CEO of Connected Corp., the market leader for enterprise PC data protection, which was acquired by Iron Mountain.

"This is an exciting time for all of us at Veracode," said Cirino, who also serves as managing director, .406 Ventures. "Bob has valuable experience as the head of consistently top-performing companies. We truly believe his leadership will accelerate our mission of making the world's software more secure."

1 – IDC, Worldwide Security and Vulnerability Management 2010-2014 Forecast and 2009 Vendor Shares, doc #225988, December 2010.


About Veracode
Veracode is the only independent provider of cloud-based application intelligence and security verification services. The Veracode platform provides the fastest, most comprehensive solution to improve the security of internally developed, purchased or outsourced software applications and third-party components. By combining patented static, dynamic and manual testing, extensive eLearning capabilities, and advanced application analytics, Veracode enables scalable, policy-driven application risk management programs that help identify and eradicate numerous vulnerabilities by leveraging best-in-class technologies from vulnerability scanning to penetration testing and static code analysis. Veracode delivers unbiased proof of application security to stakeholders across the software supply chain while supporting independent audit and compliance requirements for all applications no matter how they are deployed, via the web, mobile or in the cloud. Veracode works with customers in more than 80 countries worldwide including Global 2000 brands such as Barclays PLC and Computershare as well as the California Public Employees' Retirement System (CalPERS) and the Federal Aviation Administration (FAA). For more information, visit www.veracode.com, follow on Twitter: @Veracode or read the ZeroDay Labs blog.

# # #

Copyright © 2011 Veracode, Inc. All Rights Reserved. All other brand names, product names, or trademarks belong to their respective holders.

Media Contact:
Liz Campbell
fama PR (for Veracode US)
phone: +1 617-986-5009
email: veracode@famapr.com

Paula Averley
Hothouse Communications (for Veracode UK)
phone: (44) (0)20 8224 9933
email: veracode@hothousecomms.com

This press release was distributed by ResponseSource Press Release Wire on behalf of Hothouse Communications in the following categories: Business & Finance, Computing & Telecoms, for more information visit https://pressreleasewire.responsesource.com/about.