UK's mediation experts to host National Mediation Summit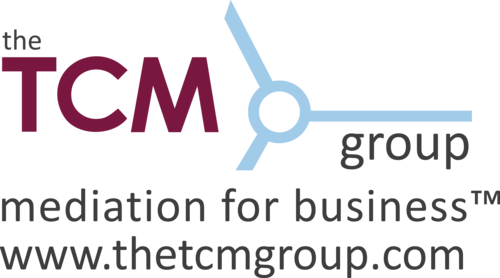 The government has declared it will continue to work with the mediation industry to embed mediation in the resolution of workplace disputes.
• UK companies invited to breakfast briefing to hear about Government's proposals for improving workplace disputes resolution

• Biggest shakeup of dispute resolution in 20 years to be discussed at major UK dispute resolution summit

The TCM Group invites partners and clients to attend its Breakfast Briefing Seminar

On the 19th of January, The TCM Group will be hosting a breakfast briefing seminar on the Government's response to the 'Resolving workplace disputes' consultation. Key speakers will include: Gail Davis, Assistant Director in Dispute Resolution for BIS, representatives from the Department for Business, the legal profession and HR and mediation expert David Liddle.

The Government response to the consultation is part of the Employment Law Review instigated by the Coalition. On the 30th of November the Coalition Government announced one of the most radical shake-ups of employment law in twenty years. The announcements have received far reaching media coverage, however the government's increased focus on mediation has gone broadly unmentioned.

It is clear that the Government is serious about mediation and about encouraging companies to resolve disputes without the need for legal remedies. "The government has declared it will continue to work with the mediation industry to embed mediation in the resolution of workplace disputes." and is now even more convinced about the role that mediation can play, as one of the forms of early dispute resolution.

As stated in the Government Response to Consultation:

"Our vision is for an employment dispute resolution system that promotes the use of early dispute resolution as a means of dealing with workplace problems. The consultation "Resolving Workplace Disputes" set out our ideas, which focused on the need to tackle problems early, before they got to the tribunal stage."

The Government is planning to explore whether and how big organisations might be able to share their mediation expertise with smaller businesses in their supply chain, and will pilot the creation of regional mediation networks through the provision of mediation training to a number of representatives from local SMEs.

Event details:

• Date: Thursday, 19th of January 2012
• Time: 09:00am - 11:30 am
• Location: Central London , Venue - TBA
• Breakfast & Refreshments included (buffet style)
• Cost: Free Event

David Liddle, The TCM Group's founder and President of the Professional Mediators' Association commented:

"I embrace the Governments' drive towards encouraging mediation and better dispute resolution. For many of TCM's clients, introducing mediation has delivered real benefits in terms of reduced costs, reduced stress and increased productivity. I am pleased that My Davey and the coalition Government are now promoting mediation more widely and we look forward to working with Ministers and other government officials over the coming months."

For Editors

TCM is a leading provider of business, workplace and consumer mediation services. We work with organisations across the UK and Europe to develop constructive, effective and sustainable remedies for conflicts and disputes.
TCM delivers mediation services to an unrivalled list of some of the world's leading brands including: Lloyds Banking Group, BT, The Arcadia Group, Marks & Spencer, Vodafone, HSBC and The co-operative
For Press and Media enquiries, please contact Panos Papakostis on 020-7404-3195, Email: Panos@thetcmgroup.com

Other Important Information:

• The TCM Group regularly comments on mediation, dispute resolution and labour relations issues in the media including Sky News, BBC News 24, Daybreak, BBC Radio and various trade press.
• TCM has created and sponsors the first UK award for Innovation in Dispute Resolution in conjunction with Personnel Today.
• TCM was invited by the CBI to take the lead on the production of an innovative mediation film, distributed to over 20,000 CBI members. The film's aim was to improve the way disputes are managed across UKPLC.
• The company trains over 1000 individuals in the art of mediation each year. This includes HR professionals and business leaders. Plus other employees who are committed to improving the way that they resolve workplace and business disputes.

Keep in touch with us online

http://twitter.com/TheTCMGroup

https://www.facebook.com/TheTCMGroup

TCM's Founder & Managing Director online contact details

Twitter: http://twitter.com/#!/david_liddle
LinkedIn: http://www.linkedin.com/pub/david-liddle/14/366/94b

This press release was distributed by ResponseSource Press Release Wire on behalf of The TCM Group in the following categories: Business & Finance, Education & Human Resources, Public Sector, Third Sector & Legal, for more information visit https://pressreleasewire.responsesource.com/about.