Intellicig Ecopure flying off the shelves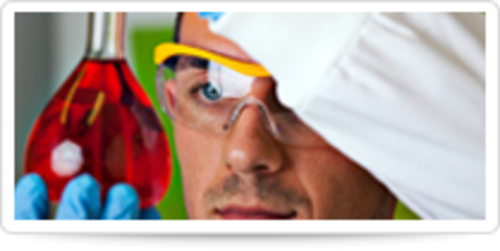 Record sales over the Christmas period sent Intellicig Ecopure eliquid flying off the shelves. In response to an ever-increasing worldwide demand we have increased production of Ecopure by Intellicig's laboratories at the UMIC Bioscience Facility in Manchester's Health Corridor.

In the electronic cigarette and eliquid market, ECOpure stands proudly at the forefront as the most rigorously tested and purest brand. Conceived three years ago by the Intellicig R&D experts, ECOpure has become synonymous with quality, purity, simplicity, and value. Manufactured in an ISO Class 8 Clean Room, the product specification is designed around quality and safety to ensure that every batch of ECOpure conforms to the rigorous tests stated in the European Pharmacopoeia monograph for Nicotine.

This stringent testing procedure includes:

• Nuclear Magnetic Resonance (NMR)
• Gas Chromatography Mass Spectroscopy (GCMS)
• Liquid Chromatography Mass Spectroscopy (LCMS)
• High Performance Liquid Chromatography (HPLC)

Utilising High Performance Liquid Chromatography testing equipment enables Intellicig to issue Certificates of Analysis with every batch of liquid produced. The HPLC stamp guarantees quality of manufacture.

Intellicig's extensive quality control tests and checks have been inserted throughout the manufacturing process to maintain the highest standards. Abundant Operating Procedures and Work Flow Instructions have been initiated as integral components in a Quality Management System on track for medical device accreditation. Good Manufacturing Practice (GMP) guidelines have been followed for some time and full (GMP) manufacturing is scheduled for early 2012.

In simple terms, Intellicig's goal is for the end user to have the purest experience of using electronic cigarettes and that can only be achieved by providing them with the purest eliquid. ECOpure has become the eliquid of choice and worldwide sales figures continue to rise. 'Manufactured in the UK' carries great sway, but only when it is backed up with a product and brand that delivers. Intellicig doesn't add lots of unnecessary chemicals and additives to their eliquids; they achieve better results by focusing on manufacturing technique rather than the addition of preservatives to increase product shelf life. Intellicig believes that consumer safety should come first and the addition of preservative ingredients is not necessarily the first step in increasing product shelf life.

This press release was distributed by ResponseSource Press Release Wire on behalf of CN Creative in the following categories: Health, for more information visit https://pressreleasewire.responsesource.com/about.