A New Higher Level PRINCE2 Qualification will be available soon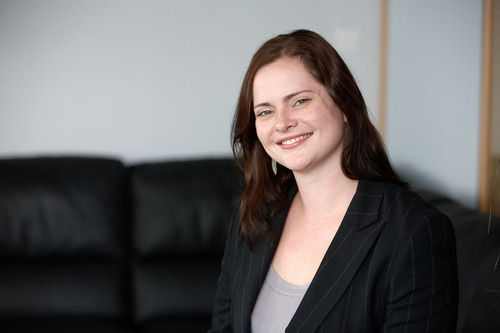 The qualification has been developed in response to demand from PRINCE2 Practitioners who want to prove they can apply PRINCE2 successfully
An advanced PRINCE2 qualification is being launched. PRINCE2 Professional

PRINCE2 Professional - will be available from 30 January 2012. The qualification will assess a candidate's ability to apply the PRINCE2 method.

"The qualification has been developed in response to demand from PRINCE2 Practitioners who want to prove they can apply PRINCE2 successfully," said Nikki Kelly, Product Development Manager, APMG-International, the developer of the qualification. "We've also responded to industry feedback which says that organizations want to hire PRINCE2 qualified project managers who are competent - not just knowledgeable. PRINCE2 Professional will be suitable for those who can show their practical experience of applying the method. We hope it will become the new standard to which all professional project managers will aspire."

In contrast to PRINCE2 Foundation and Practitioner qualifications, there is no training or examination to pass for the PRINCE2 Professional level. Instead, candidates will be evaluated during a 2 ½ day residential Assessment Centre exercise. Realistic project environments will be created to enable candidates to demonstrate their knowledge and experience. Across the two days, evaluators will collect evidence of the candidates' ability through surveillance of group activities and exercises. Candidates will be observed discussing and solving problems relating to case studies; they will then interviewed by one or more evaluators during the Assessment Centre. There will also be solo tasks and essays which the candidates must submit during their assessment.

Candidates will be able to book their place on an Assessment Centre via an APMG Accredited Training Organization. Sessions will not be able to run with less than six candidates and will include a maximum of 16 candidates.

Candidates will be assessed against 19 competency criteria including preparing a business case, interpersonal skills, product based planning and capturing lessons learned. Assessors will be APMG approved examiners and assessors who have been through the Assessment Centre themselves. Each session will have an approved Evaluator per group of 3/4 people and one Moderator who will discuss the outcomes with the Evaluators and then agree the final result.

Evaluators will collect evidence of a candidate's competence through observation of group activities and exercises. Candidates will be observed discussing and solving problems relating to the project Case Study. In addition, all candidates will be interviewed by their Evaluator(s) on an individual basis.

Each candidate will be assessed against the performance criteria using the rating scale below.

Level 0: Failed to present any relevant evidence
Level 1: Basic evidence, with one or two directly relevant examples
Level 2: Good evidence, with three or more directly relevant examples
Level 3: Extensive evidence, with six or more directly relevant examples.

Candidates have to score a minimum of 1 on all 19 criteria and minimum average score of 1.6 to pass.

Candidates must already hold a valid PRINCE2 Practitioner qualification to be eligible to apply for a place on an Assessment Centre, plus their Accredited Training Organization (ATO) should confirm to them beforehand that they have the necessary experience to participate. Costs may vary according to which ATO has organized the Centre. At launch, assessments can only be carried out in English but APMG will be developing materials for other popular PRINCE2 languages.

"As organizations around the world face the challenge of doing more with less, PRINCE2 Professional will inspire those project managers who have the skills, knowledge and experience to prove themselves once and for all," Kelly said.

ENDS

More information

About APMG
APMG-International is a global examination institute which ensures that training and consulting organizations working with its qualifications have passed rigorous assessments. It also sets and marks examinations in over 20 languages for professionals who want to prove their knowledge and continue their career development.
www.apmg-international.com

Further information
Service Desk
servicedesk@apmg-international.com
Tel + 44 (0)1494 452450




PRINCE2® is a Registered Trade Mark of The Cabinet Office.

This press release was distributed by ResponseSource Press Release Wire on behalf of The APM Group Limited in the following categories: Business & Finance, Education & Human Resources, Computing & Telecoms, for more information visit https://pressreleasewire.responsesource.com/about.