Love is in the Air: MyPhotoSchool launches its first monthly photo competition with the theme of 'Love'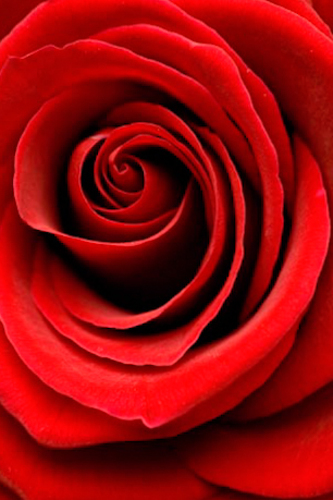 The MyPhotoSchool monthly photo competition is free to enter and is an exciting opportunity for members to showcase their work to a global audience.
New Online Photography School, MyPhotoSchool, offers members a free monthly photo competition with the opportunity to win prizes and showcase work to a global audience

MyPhotoSchool, a new online photography school – where every course is taught by a world leading photographer – today launches the first of its monthly photo competitions for members. Every month, the MyPhotoSchool photo competition will feature 8 categories: Landscape & Nature; People; Abstract; Digital Manipulation; Travel & Architecture; Garden & Flower; Macro; and the Monthly Theme. In recognition of Valentine's Day, the annual celebration of love and affection, the first monthly theme is Love.

"Love has been inspiring artists for centuries, and as they have striven to capture its essence they have created some of the most stunning works of art the world has ever seen," said Duncan Heather, Associate Director, MyPhotoSchool. "So it seemed a fitting theme with which to launch the MyPhotoSchool monthly photo competition. Together with the other seven categories, we are confident there will be something for everyone."

The MyPhotoSchool monthly photo competition is free to enter and is an exciting opportunity for members to showcase their work to a global audience. Winning entries will not only be exhibited on the MyPhotoSchool homepage for a month – before being archived in the MyPhotoSchool online gallery – but also will be actively promoted by MyPhotoSchool via a monthly press release, which we will distribute to over 70 global news sites. Winners in each of the categories will also receive a £25 coupon code to spend against any MyPhotoSchool online photography course, and will automatically be entered into the People's Choice Award for the best photo of the year. The winner of that annual competition will win a DSLR camera.

For more information about the MyPhotoSchool monthly photo competition, including rules, judging criteria, how to submit entries and the Five Golden Rules for entering the competition please go to: http://www.my-photo-school.com/competition/.

Becoming a member of MyPhotoSchool is a very simple process. Registration takes less than two minutes and entitles members to a host of other benefits including a free photography website.

MyPhotoSchool members can enter one photo per category, per day. Every month there will be first place, second place, third place, fourth place and fifth place awards given in each category. Five 'honourable mention' awards will also be chosen from all of the entries, and Special Recognition awards are also available.

MyPhotoSchool is a new online photography school that offers a wide variety of photography courses, for every level of expertise and experience, from the novice to the hobbyist to the aspiring professional. Students get 1-to-1 feedback with the best photographers in the world, and build camaraderie with fellow students in the MyPhotoSchool online classrooms. Student are also provided with their own free photography website, together with the tools and templates to create a professional design. Initially, the website enables students to display their work, but upgrades are available that enable student to sell their work.

Courses cover everything from getting to grips with the equipment, understanding light and exposure, perfecting composition, professionally editing and making money from photography. Tutors at MyPhotoSchool, include world renowned wildlife photographer Heather Angel, former president of the Royal Photographic Society (RPS); David Newton, professional photographer, journalist and author of technical guides to photography; Nigel Hicks, Associate of the British Institute of Professional Photography (BIPP), professional photographer and author; Tony Worobiec, Fellow of the Royal Photographic Society, founder member of Arena, journalist and author; and Paul Harcourt Davies, professional photographer, author and conservationist. For more information on all of the MyPhotoSchool tutors and the courses that they teach, please go to: http://www.my-photo-school.com/courses/.

All MyPhotoSchool courses cost £120, last four weeks and begin on the first Saturday of every month. The beauty of the course being online is that students learn at their own pace, and in the comfort of their own home. Each course includes step by step video tutorials, downloadable course notes, and the facility to chat with tutors and fellow classmates online, in a 'virtual classroom'. The classroom may be 'virtual' but the camaraderie is real, and the technology is very intuitive and easy to use.

About MyPhotoSchool

MyPhotoSchool Ltd is a global online photography classroom. Whether you are a novice, a hobbyist or an aspiring professional, MyPhotoSchool has an online photography course to inspire you. At MyPhotoSchool, world class photographers can teach you everything there is to know about photography: virtually. From back yard to big game photography; from black and white photography to discovering colour; from low light to understanding light, as well as how to take beautiful baby, wonderful wedding, perfect pooch and fantastic flower photos. For more information, please go to www.my-photo-school.com

Press contact: Tara Sinclair at MyPhotoSchool, Tel: 07968 514 802, tara@my-photo-school.com

This press release was distributed by ResponseSource Press Release Wire on behalf of MyPhotoSchool in the following categories: Men's Interest, Entertainment & Arts, Leisure & Hobbies, Women's Interest & Beauty, Education & Human Resources, for more information visit https://pressreleasewire.responsesource.com/about.