ReadSoft automates the back office delivering £7.7m in hidden savings for customers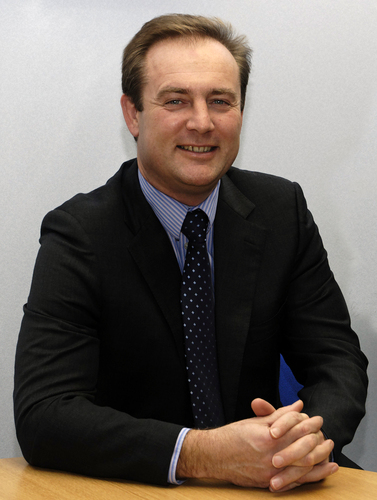 Reducing reproduction of these varied documents not only improves business processes and reduces costs; it enables organisations to finally demonstrate real corporate social responsibility
Milton Keynes, UK, February 23rd, 2012

ReadSoft, a global provider of software for back office process automation, estimates by automating invoices its customers are saving £7.7m per annum in print and paper costs alone.

Using ReadSoft's software customers automatically process 270 million invoices every year, making savings in both time and staff allocation. One of the hidden savings is the removal of costs generated by reproducing documents. Manual processing and verification of invoices within organisations will typically require a minimum of two copies of an invoice to be made. In some offices, the number of copies made of each invoice can be as high as seven. Since the average length of an invoice is 2.5 pages, this equates to 5 pages of hard copy per invoice saved by ReadSoft customers, or 1.35 billion sheets of paper across a year!

With a ream of 500 sheets of copy paper costing on average £4, the cost per sheet in terms of paper is at first glance minimal, just 0.8p per sheet. But that is before print costs. If we assume the average invoice requires 10% page coverage in black and white with a colour logo or highlights we can generate a production cost. Comparing print run costs of 1,000 sheets of paper across 17 different office copiers from one of the most popular brands we find a mean cost of £48.64. In other words, 4.9p per sheet to print, plus the cost of the paper meaning each page of copied invoice costs 5.7p each.

With ReadSoft customers able to reduce the amount of paper used by 1.35 billion sheets, they are saving a minimum of £7,695,000 per annum in reproduction costs on invoices alone.

Simon Shorthose, Managing Director, ReadSoft UK, commented: "While the reality of the paperless office is still a pipe dream for most businesses, automation tools can make a huge difference to the office environment, reducing the need for paper, and so removing operational frustrations, improving control, and cutting costs."

"At ReadSoft," he continues, "we are striving to ensure automation of the back office is as simple and pain free as possible for organisations. With the introduction of our Cloud based ReadSoft Online product, any company, no matter how small can begin to make savings by easily automating the many document based processes that are necessary for successful daily business."

ReadSoft provides a range of back office automation products which address the capture and processing of business and finance data from paper and electronic format documents including: invoices; expenses; purchase orders; forms; HR and general documents. Reducing reproduction of these varied documents not only improves business processes and reduces costs; it enables organisations to finally demonstrate real corporate social responsibility.

For more on ReadSoft back office automation products visit www.readsoft.co.uk
Ends

For additional information, please contact:

Gary Marshall
XL Communications
Tel. +44 (0)77 3322 4654
Email: Gary@xl-comms.com


About ReadSoft
ReadSoft is the largest global provider of software and services to businesses that want to better control and improve back office and administrative processes. ReadSoft's products enable companies to automate data entry, classification, ERP matching, workflows and e-invoicing. Results achieved by using Readsoft's automation are improved productivity and compliance, and reduced cost and time. Founded in 1991 Readsoft has operations on five continents. The company is headquartered in Helsingborg, Sweden and trades on the NASDAQ OMX – Stockholm's Small Cap List. For more information about ReadSoft, please visit www.readsoft.co.uk

As follows of this press release, ReadSoft's counterparty in the transaction or co-operation is not mentioned by name. This is due to that ReadSoft's counterparty has required to be anonymous. This information is such that ReadSoft AB (publ) is to publish in accordance with the Swedish Securities Markets Act and/or the Financial Instruments Trading Act. The information was submitted for publication on February 23, 2012 at 12:00 CET.
This press release was distributed by ResponseSource Press Release Wire on behalf of XL Communications in the following categories: Business & Finance, Computing & Telecoms, for more information visit https://pressreleasewire.responsesource.com/about.