HOUSEHOLD BUDGETS STILL BEING SQUEEZED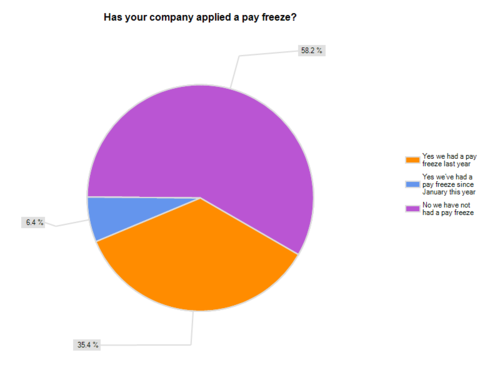 Equifax research reveals that for over a third of consumers, up to 75% of monthly wages is already accounted for on payday. And 1 in 5 have none of their salary left a week before the next payday

London, 12th March 2012 – Escalating food costs, mortgage repayments and the price of fuel are the biggest financial fears for consumers according to the latest research from online credit information expert, Equifax. In its survey* of over 600 consumers, conducted at the end of February 2012, over a quarter (25.6%) said their biggest financial fear for this year is the rising cost of food. This was closely followed by worry about not being able to make their mortgage repayments (24%) and the increase in fuel costs restricting car usage (14.3%).

Neil Munroe, External Affairs Director, Equifax believes that fuelling these fears is the fact that for many consumers a large proportion of their salary is already accounted for on payday. And for nearly half of those surveyed, they have less than 5% or no funds left with a week to go before the next payday.

"These figures probably won't surprise many people as they continue to manage on salaries that haven't increased for a year or more, whilst food and fuel costs have risen significantly", said Neil Munroe. "But this emphasises how absolutely vital it is for consumers to have a complete insight into their financial commitments so that they can reduce the chances of getting caught out."

When Equifax asked customers if they felt financially secure at the start of 2012, over half said no. And the main cause of this was the rise in the cost of living (71.2%). However, not having any savings to fall back on (55.9%) was also cited.

"Our latest data shows the scale of apprehension amongst consumers, undoubtedly for many prompted by the fact that they have had a pay freeze for the last year or have not yet had a pay rise this year", continued Neil Munroe.

"It is more important than ever, therefore, that consumers ensure they set budgets and make sure they are keeping on top of their debt and meeting their credit repayments. The worse thing they can do is bury their heads in the sand, as any missed payments now could impact their ability to get new credit in the future."

In the current climate, the key is for consumers to be as informed as possible in order to manage their finances. The Equifax Credit Report, with the facility to access credit information free for the first 30 days, gives consumers a valuable insight into their credit status. Accessible simply by logging onto www.equifax.co.uk it is designed to help individuals understand their credit file and see what lenders see to assess new credit applications. It also includes expert tips and advice to help consumers take the right steps to manage their finances and navigate through life's challenges.

If customers' does not cancel before the end of the 30 Day Free Trial, the service will continue at £6.99 per month, giving them unlimited online access to their credit information and weekly alerts on any changes to their credit file. It also includes an online dispute facility to help them correct any errors on their credit file simply and quickly.

*Source - Equifax Financial Outlook Survey 2012 – 600 respondents

For further press information please contact: Louise Fowler, Clare Watson or Wendy Harrison at HSL on 020 8977 9132 / Fax: 020 8977 5200 or Email: louise@harrisonsadler.com
About Equifax

Equifax is a global leader in consumer, commercial and workforce information solutions, providing businesses of all sizes and consumers with information they can trust. We organize and assimilate data on more than 500 million consumers and 81 million businesses worldwide, and use advanced analytics and proprietary technology to create and deliver customized insights that enrich both the performance of businesses and the lives of consumers.

Headquartered in Atlanta, Equifax operates or has investments in 17 countries and is a member of Standard & Poor's (S&P) 500® Index. Its common stock is traded on the New York Stock Exchange (NYSE) under the symbol EFX. For more information, please visit www.equifax.co.uk.


This press release was distributed by ResponseSource Press Release Wire on behalf of Equi=Media Limited in the following categories: Personal Finance, Business & Finance, Public Sector, Third Sector & Legal, for more information visit https://pressreleasewire.responsesource.com/about.