HIGH COSTS FOR AFTERNOON TEA COMPLETELY UNNECESSARY!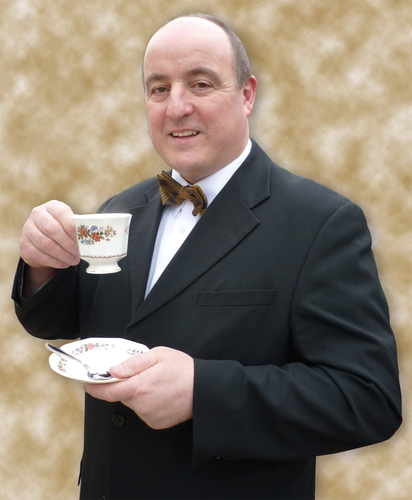 Afternoon tea in establishments including The Ritz and London's Lanesborough have been slated recently by Which?, who have declared they are among Britain's most expensive for consumers. Even the infamous Betty's Tea Rooms in Yorkshire charge in excess of £30.00 which seems a lot to many of us.

So, do these higher end establishments serve a better afternoon tea than the typical town or country tea room?

Joe Ellis, controversial reviewer of the Joe Ellis Tea Room Guide website thinks not. His passion is not for the 'cuppa' tea itself, but for the tea room: the ambience, the staff friendliness, and the attention to detail of both what is served and the environment. He is also sceptical of the need for Tea Guild endorsement.

There is no doubt that the high end establishments pay attention to detail; but sadly this may well be what we pay the high price for.

Ellis advocates supporting the more traditional tea rooms; painted pretty colours, with lace tablecloths and pretty china; and staff who get to know their customers.

Ellis says ' a posh hotel does not automatically make for a better afternoon tea experience; in fact you will be more sure of a hearty welcome and value for money at some of the beautiful little tea rooms around England, that I have visited'

Ellis goes on 'I realise that many of these high end places have the Tea Guild accreditation, but they have to pay for this so-called privilege each year and this surely bumps up their costs before they start. I have been to many tea rooms including Miss Mollett's High Class Tea Room in Appledore, the Mad Hatter Tea Room in Margate and Harriet's of Peterborough where the experience you will receive will allow you a delicious afternoon tea in a friendly and cosy atmosphere.'

Statistics show that 15 traditional English tea rooms are closing down every week, and really need our support to keep going.

An afternoon tea should not need to cost the earth and all the time we keep on paying these extortionate costs, establishments will continue to charge us.

Ellis continues, I have been to Tea Guild establishments and to non Tea Guild establishments, and I can honestly say in many cases, the latter have provided a better experience overall: they may not have the choice in teas, but as the Tea Guild pointed out recently, it is about the handmade pastries as much as the tea itself'.

'I really don't think the Tea Guild are living in the real world these days; financial struggles of late determine where we spend our money, and we should be encouraged to support local businesses and enjoy a cost effective and enjoyable experience'.

Joe Ellis' website is very popular and he receives good feedback on the tea rooms he visits daily. He is also editor of the Time for Tea magazine which can be subscribed to via the site at www.tea-room-guide.org.uk

Ends

NOTES TO EDITORS

Find out more about Joe Ellis' Tea Room Guide at www.tea-room-guide.org.uk

Time for Tea Magazine (ISSN: 4023-7161)

Joe Ellis is a professional karate instructor of international repute and holds a 7th Dan within karate and is also the National Chair to the National Association of Karate and Martial Art Schools (NAKMAS) - www.nakmas.org.uk

You will also find the reviews and contact details for the tea rooms mentioned in the press release, on the website.

For further information, please contact:

Joe Ellis
Tel: 01227 376180
Mobile: 07976 736404
Email: joe.ellis@tea-room-guide.org.uk
This press release was distributed by ResponseSource Press Release Wire on behalf of NAKMAS in the following categories: Men's Interest, Entertainment & Arts, Health, Leisure & Hobbies, Home & Garden, Women's Interest & Beauty, Sport, Food & Drink, Business & Finance, Travel, Education & Human Resources, Media & Marketing, Retail & Fashion, Public Sector, Third Sector & Legal, for more information visit https://pressreleasewire.responsesource.com/about.