Maxifuel Support the Tour of Britain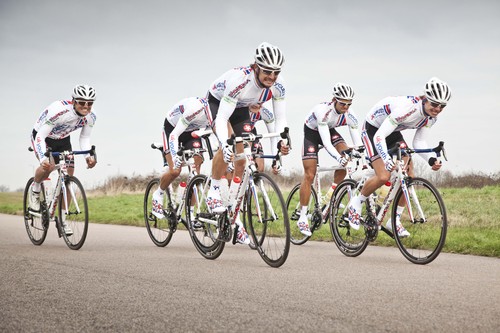 Following our recent sponsorship of the UK Youth Pro Cycling team this deal further exemplifies Maxifuel's commitment to cycling.
Sports endurance brand announces pivotal partnership in cycling

Maxifuel, the UK's preferred endurance brand from sport nutrition experts Maxinutrition, has announced a new deal to become the official sports nutrition partner to the UK's biggest cycling event: The Tour of Britain, which also includes The Halfords Tour Series and The Tour Rides.

The Hemel Hempstead-based company will provide amateur riders with individually-tailored nutritional support to complement their lifestyle, training and racing schedules as well as support professional participants and race enthusiasts through sampling opportunities at the various events.

The Tour of Britain, taking place from 9-16 September, is the country's largest free-to-spectate live sporting event attracting over a million spectators to the roadside annually, while over 10,000 amateur cyclists take part in the mass participation Tour Rides based on Tour of Britain stage routes.

The Halfords Tour Series is a city centre cycling race series, taking place throughout May and June. It will see ten teams of five highly tuned professional cyclists engage in a daily one hour competition of intense, fast paced, attacking racing to become the overall champions of the series. Maxifuel supported Team UK Youth are one of the ten teams vying to be Series Champions in 2012.

Senior Sponsorship & PR Manager for Maxifuel, Mark Morgan says "We are delighted to announce this pivotal partnership with The Tour of Britain and are relishing the opportunity to make a nutritional impact on such an exciting and vibrant series of cycling events. Following our recent sponsorship of the UK Youth Pro Cycling team this deal further exemplifies Maxifuel's commitment to cycling."

Commenting on the partnership, Tour of Britain Race Director Mick Bennett said, "I'd like to welcome Maxifuel to The Tour family of events, and we look forward to working together in what is a very important year for British sport. I am sure spectators and our Tour Ride participants will be looking forward to exploring Maxifuel's range of products with the aim of helping them to improve their performance."

Maxifuel is proud to support other events, teams and athletes such as Team UK Youth, British Triathlon Federation, GB & England Hockey, Badminton England and GB athletes including, Stuart Hayes (triathlon) Kate Dennison (pole vault), Chris Walker- Hebborn (swimming) and Andrew Steele (athletics).

For more information on Maxifuel and its sports nutrition range please visit www.maxifuel.com.

More information on the event series can be found at www.tourofbritain.com, www.tourseries.co.uk and www.tourride.co.uk

*ENDS*

Please contact Kirstyn MacRandal at KTB PR for more information on 0207 924 7214 / Kirstyn@ktbpr.com

NOTES TO EDITORS

Informed Sport

As part of Europe's leading sports nutrition brand, Maxifuel has been part of a pioneering force in the sports nutrition market that has helped shape the industry, being the first company to introduce a rigorous drug screening programme to all its products. Maxifuel is a combination of 15 years of expertise, a wealth of sports science and the best ingredients.

Maxifuel has been developed with leading sports nutritionists and doctors and has been designed to support the athlete every step of the way to help them achieve their sporting goals. There are three distinct categories 'focus', 'energy' and 'recovery' with the complete system covering training, race day and recovery. The range consists of convenient ready-to-drinks, gels, bars and capsules that can be thrown in a training bag and powders that can simply be added to a water bottle.

The 'focus' system of products is a unique range of fast acting products that have been created to help athletes get into the zone ensuring exercise intensity and motivation are at the maximum every time.

The 'energy' system uses scientifically formulated endurance recipes that are designed to boost aerobic performance before and during competition. Used for up to three days before an event, they will enhance VO2Max and unleash potential when it matters most.

Maxifuel's 'recovery' system is an elite range of products including protein enriched carbohydrate drinks for muscle recovery, and other nutrition capsules to support ensure faster muscle recovery and immune support to help athletes come back faster and stronger.

Maxifuel are proud supporters of The England Hockey Board, British Triathlon Federation, as well as GB athletes and Olympic hopefuls such as Stuart Hayes (GE GB Elite Triathlete), Kate Dennison (pole vault), Chris Walker-Hebborn (swimmer) and Andrew Steele (400m).

The Tour of Britain
The 2012 Tour of Britain will take place between Sunday 9th and Sunday 16th September 2012

Re-launched in 2004 after a five year absence from the calendar, The Tour of Britain is now the UK's biggest professional cycle race and the country's largest free-to-watch sporting event.

Ranked at the 2.1 level by the UCI, the sport's governing body, The Tour of Britain attracts some of the world's top cyclists, including Olympic and World Champions and Tour de France stage winners, to compete on British roads each September.

The Tour of Britain is supported by The Tour Ride mass participation events and The Halfords Tour Series programme of televised city centre cycle races.

For more details please see www.tourofbritain.co.uk; www.tourride.co.uk; www.tourseries.co.uk

For press information, please contact Peter Hodges – peterh@thetour.co.uk / 0870 122 8650

This press release was distributed by ResponseSource Press Release Wire on behalf of SEPR in the following categories: Sport, Food & Drink, Media & Marketing, for more information visit https://pressreleasewire.responsesource.com/about.