Team RT goes for gold Red; Tractor showcase journey from farm to the Olympics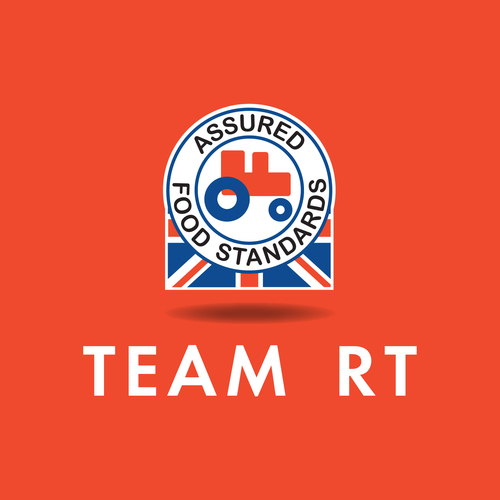 The Olympic Games is fast approaching, and to celebrate being an integral part of LOCOG's Food Vision for the 2012 Olympic and Paralympic Games, Red Tractor is launching Team Red Tractor ('Team RT'). Team RT covers Red Tractor farmers, processors and packers, wholesalers and contract caterers that will feed the Olympic athletes, coaches, officials and millions of visitors to the event.

Next week, commencing 30th April, Red Tractor is introducing Team RT's 7 champion farmers in a 5-day UK tour aimed at school children. The tour will educate local school children on how food is produced and how it makes its way to the 31 Olympic venues providing 14 million meals at the event under the Red Tractor scheme. The farmers cover different sectors including; Dairy, Beef and Lamb, Poultry, Fresh Produce, Crops and Pigs.

[1]Throughout the 31 competition venues, Red Tractor food will be served to around 23,900 athletes and team officials, 20,600 broadcasters and press and over 9 million visitors. Across the London 2012 Games LOCOG estimate that the athletes and visitors will eat;

• 25,000 loaves of bread, 31 tonnes of poultry items
• More than 100 tonnes of meat
• 75,000 litres of milk, 21 tonnes of cheese
• More than 330 tonnes of fruit and vegetables, and 232 tonnes of potatoes
Richard Cattell, Head of Marketing and Communications at Red Tractor Assurance, the UK's leading quality food assurance mark, said: "We are extremely proud to be part of the largest peace-time catering operation in the world. We want to increase national awareness of Red Tractor farmers and establish a food legacy which helps to educate children so that they understand where their food comes from."

Lee Woodger, Head of Food Chain Unit at the NFU:
"The eyes of the world are on our athletes and our farmers. This is an important milestone for Red Tractor and the perfect time to showcase the hard work that UK farmers, growers, food service operators and retailers put into delivering quality food under the Red Tractor scheme all year round. We hope businesses and consumers will support and purchase Red Tractor food as we embrace sustainable catering standards for the future."

Red Tractor will be launching a Team RT microsite TeamRT.org.uk, and throughout the week will be uploading fun and interesting facts, educational resources for schools and daily activity posts and vox-pops via their social media platforms; Facebook 'Red Tractor' and Twitter '@RedTractorFood'. Team RT is also showcasing industry experts to advise on various aspects of farming standards and food. (Please see notes to editors for expert details).
For the public attending one of the many events or watching it from the comfort of their home, it's good to know that the Olympic organisers have committed to sourcing quality food with strict standards of production from farm to venue under the Red Tractor Scheme. This means that athletes and visitors alike will be consuming good food that guarantees food safety, quality and traceability.
11bn worth of food is produced under the Red Tractor scheme every year and is available in supermarkets, restaurants, cafes as well as schools, hospitals and defence sites across the UK.
For more information please contact rose@greenrow.co.uk / maya@greenrow.co.uk (020 3176 0538) or visit www.redtractor.org.uk.
-Ends-
Notes for editors:

Red Tractor Experts:

ENERGY and ENVIRONMENT: Professor Les Firbank, Independent Director of Red Tractor and University of Leeds.
"British farmers are increasingly looking to use livestock manures and crop residues to fertilize their land and generate energy. Not only does it reduce costs of food production at a time of rising energy prices, it's great for the environment, as it reduces greenhouse gas emissions created by making and transporting chemical fertilisers and it reduces the risk of pollution to streams and rivers."

HERD HEALTH: DAIRY FARMING: Derek Kennedy, dairy expert for Red Tractor Assurance says:
"There are a number of initiatives available to dairy farmers to assist them in maintaining the Red Tractor standards of farming procedures, animal health and welfare.

"Proactive Herd Health Planning (HHP) is a fundamental component of the Red Tractor Dairy Farm Assurance Scheme. HHP addresses the elements which are critical to dairy farmers who constantly strive to improve the health and welfare of their cows as well as milk production and improved efficiency. This boosts the economic performance of the business and benefits the environment through lower emissions per unit of milk output."

NUTRITION: Maureen Strong, Nutrition Manager, BPEX

"Lean pork is a nutrient dense food. It is a rich source of protein and B vitamins, including thiamin, niacin and B12 all of which are vital to health and wellbeing. It is also a source of Vitamin D and minerals particularly iron and zinc.

Pork is now leaner than ever, with an average fat content of just 4% (lean only, fully trimmed of all visible fat). More than 50% of the fat present in pork is unsaturated; the type that is better for you.

The omega 3 polyunsaturate content of pork can be increased by modification of the animal's diet. These fats are thought to protect against fatal heart disease."


Team Red Tractor Route & Press Interview Opportunities:
Red Tractor would like to invite you to attend your local farm for an interview with the farmer and photocall opportunity. Please contact rose@greenrow.co.uk or maya@greenrow.co.uk or call 0208 960 8950 to book your appointment at Team Red Tractor's Farm day:
• 30th April - William Emmett, Hornbuckle Farm, East Berkshire (Wheat) http://hornbucklelivery.co.uk/default.aspx
• 30th April – Harry Erwin, Rectory Farm, Suffolk (Poultry)
• 1st May – Stephen Hobbs Newport Pagnall, Buckinghamshire (Beef)
• 1st May – Alistair & Stuart Butler, Blythburgh Farm, Suffolk http://www.freerangepork.co.uk/ (Pork)
• 2nd May - Tom Campbell, Ayrshire, Scotland, http://www.firstmilk.co.uk/our-company/directors/tom-campbel... (Dairy)
• 3rd May – Jon Hammond, T Hammond & Sons, Nottingham, http://www.sherwoodproduce.co.uk/farmers/details.php?id=7 (Fresh Produce)
• 4th May – Kevin Brown, Dolwen Farm, Powys (Lamb)

At each farm, Team RT will be holding the Farmer Potato Games, fun activities and will provide educational farming resources for all children which include activities such as how to use the wheat from William's farm in Slough to make the bread that Olympians will be eating.
-ENDS-
About Red Tractor
As a result and an integral part of LOCOG's Food Vision for the 2012 Olympics, Team Red Tractor is launching a UK wide initiative to showcase how foods make their way from UK farms to the Olympics. Red Tractor, run by not-for-profit organisation Red Tractor Assurance, is recognised as the UK's leading quality food assurance mark guaranteeing food safety, quality and traceability. Put simply, Red Tractor means Great Food, Great Farming. Red Tractor is backed by farmers and growers, food producers, processors and packers who are independently inspected to ensure they are meeting high standards of production relating to food safety and hygiene, animal welfare and environmental protection. High profile support comes from the government, leading supermarket chains and many of Britain's food brands and restaurants.


This press release was distributed by ResponseSource Press Release Wire on behalf of Green Row Communications in the following categories: Men's Interest, Health, Leisure & Hobbies, Home & Garden, Women's Interest & Beauty, Environment & Nature, Food & Drink, Business & Finance, Farming & Animals, Manufacturing, Engineering & Energy, for more information visit https://pressreleasewire.responsesource.com/about.