ekmPowershop.com joins James Caan and Lord Young to help business start ups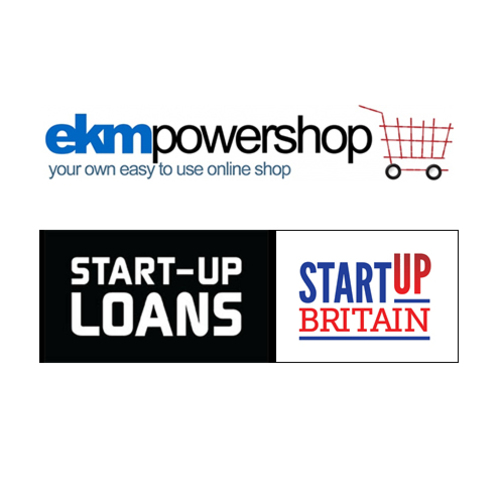 Thousands of young entrepreneurs and business start ups can look forward to launching a professional online shop through ekmPowershop.com this week, with payment processing included courtesy of PayPal. It's all part of the StartUp Loans Kit scheme - backed by James Caan, Lord Young, ekmPowershop.com and others.

The StartUp Loans Kit, launched by StartUp Britain and Enterprise Nation includes a recession busting £2,500 loan, and over £500 of free business essentials provided by ekmPowershop.com, PayPal, VistaPrint, KashFlow and other market leading business service providers. They're offering capital to new businesses, as well as a boost in essentials such as ecommerce, payment processing, accounts software, business cards and more.

Startup Britain unveiled the scheme at Westminster College on Monday morning, where young entrepreneurs, founders of successful businesses, as well as Dragons' Den and Apprentice stars were in attendance. Delegates for the high profile launch event which received national news coverage included Antony Chesworth, owner and founder of ekmPowershop.com, the UK's largest ecommerce provider. Antony won the 2010 'Daily Mail Enterprising Young Brits' competition by Enterprise UK, so it's a subject close to his heart:

"It's fantastic to see a scheme like StartUp Loans, and I'm happy to be involved in helping young entrepreneurs get started. When I set up ekmPowershop.com at 22, I was on Job Seekers' and ran up credit card debt to get my business off the ground. If this had been around then, I would have taken advantage of all the great benefits that the Startup Britain and Enterprise Nation teams have put together. Now we're offering some real value for these start ups by offering them a facility which can often be costly and essential in modern day business - ecommerce.

Business start-ups can get their ecommerce website set up and running as part of the StartUp Loans Kit, as well as payment processing through PayPal. Often with new businesses, the money raised when starting up goes on a website and other facilities which allows them to trade and process payments. £2,500 can disappear quickly when businesses start to go down this route.

By offering ekmPowershop.com along with PayPal and other compatible solutions such as KashFlow for your accounts, entrepreneurs can keep their StartUp Loans capital for other vital things such as stock, marketing, taking on staff or even securing an office to trade from - whatever their business idea might be."

With over £80m in the coffers to lend 18 – 24 year old entrepreneurs up and down the country, the StartUp Loans Kit has had a resounding response and is set to help over 30,000 businesses over 2 years. Thanks to the work of James Caan, Lord Young, ekmPowershop.com and all the people involved in the StartUp Loans Kit, the Richard Bransons and Alan Sugars of tomorrow might just be seeding as we speak!

==ENDS==

About Ekm Systems Ltd

Founded in 2002 by then 22 year old Antony Chesworth, Ekm Systems' core products ekmPowershop.com and ekmSiteBuilder.com have grown to become the UK's largest hosted ecommerce and website CMS (Content Management System) platforms.

Clients include Lotus Cars, O2, Michelin Tyres, Future Publishing, Madame Tussauds, The NHS, ITV, The BBC and thousands of SMEs.

ekmPowershop.com and ekmSiteBuilder.com have become the dominant forces in 'off the shelf' ecommerce and website solutions throughout the UK and across 6 countries globally, helping over 30,000 businesses set up a website or sell their products over the internet since its inception.

Other Ekm Systems products and services include email marketing (ekmResponse.com), Web Design (ekmWebDesign.com), web hosting (ekmHosting.com), Geo IP Redirection (ekmCompass.com), Web Statistics (ekmPinpoint.com, Postcode Lookup (Postcodeferret.com) and digital delivery (ekmDigitalVault.com).

*According to stats from IMRG and Hitwise there are around 20,000 - 30,000 'transactional' websites in the UK.
This press release was distributed by ResponseSource Press Release Wire on behalf of ekmPowershop.com in the following categories: Business & Finance, Retail & Fashion, Computing & Telecoms, for more information visit https://pressreleasewire.responsesource.com/about.