Why Waiters Are The Fittest Workers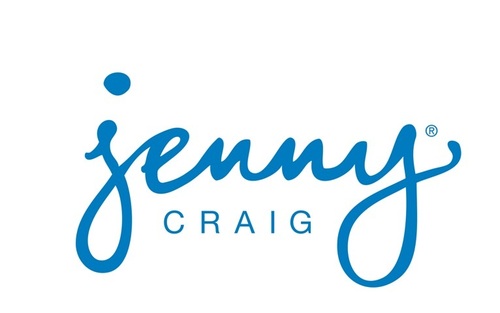 Research shows that waiters are amongst the fittest workers because their job includes a huge amount of incidental exercise. The research was conducted by weight management experts JENNY CRAIG, who advise clients on an active lifestyle as well as providing portion controlled meals direct to the door. 1

The weight management specialists investigated how many steps people in various professions take throughout a working day by tracking 100 Australians across 10 different occupations with a pedometer. Waiters clocked an average of 22,778 a day. Walking the hospital corridors at an average of 1088 steps per hour over lengthy 12 hour shifts, nurses came second with 16,390 steps a day. Retail workers came third with 14,660 steps a day. The least active categories were people with office jobs (7,570 steps a day) and those working in call centres taking a mere 6,618 steps.

JENNY CRAIG spokesperson Nathan Johnson said: "Research shows we should be aiming for a minimum of 10,000 steps per day in order to get the basic benefits of physical activity; improved heart health, lower cholesterol levels and a boost in perceived well-being.2 But those who are trying to lose weight may need to do more, say 12,000 to 15,000 steps a day."

As for the UK, on average Brits spend 6 hours a week doing sports and other exercise. People working in construction and engineering, retail, wholesale and transport claim to be even less active and report spending about 5 hours per week being physically active. Those working in legal occupations and Human Resources claim to be most active, spending 7 hours a week on physical activity. 3

The research supports JENNY CRAIG's philosophy that you don't need to spend hours in the gym to exercise, but that anyone can incorporate activity into their daily routine. Though it is true that certain professions don't seem to encourage incidental exercise, the weight management specialists have drafted up a list to help all include fitness into their workday.

1. Instead of emailing or phoning your colleagues, get out of your seat and go and ask the questions;
2. Walk to work or get off the train or bus one stop early;
3. Opt for the stairs instead of lifts or escalators;
4. Go for a walk during your lunch break, and get your colleagues to go with you to make it more fun?;
5. Have standing or walking meetings with your colleagues;
6. Meet a friend for a walk at lunch instead of a large lunch? Are we going to add this sort of info to the website too?
7. Wear a pedometer. Nathan Johnson says: "Wearing a pedometer is a great way to track your daily steps and an essential tool if you're aiming to lose weight. By doing so you could be shocked at how much exercise you're actually doing each day."

~END~

For more information contact sam.westcott@uk.nestle.com – 07585 909541

1 Independent study of 100 Australians across 10 industries/occupations conducted on behalf of Jenny

2 US Journal of Physical Activity and Health by James O. Hill, PhD, of the University of Colorado Health Sciences Centre on obesity, 2010. Participants who committed to 10,000 steps a day for three months were shown to have improved heart health, lower cholesterol levels, a boost in perceived well-being, and they also increased the distance they walked.

3 GB TGI 2012 Q2 (January 2011 – December 2011). (c) Kantar Media UK

About Jenny Craig
JENNY CRAIG's unique Mind-Food-Body approach - which combines delicious home delivered food with weekly one-to-one consultations – is the answer to successful weight management.

With more than 5 million clients over the past 10 years, JENNY CRAIG is one of the most popular weight management Programmes in the US, Canada, Australia and New Zealand and launched in the UK in April 2010.

JENNY CRAIG costs from £11 per day for food and consultations. For more information contact 0800 088 2034 or visit www.jennycraig.co.uk.


This press release was distributed by ResponseSource Press Release Wire on behalf of Arena Media in the following categories: Women's Interest & Beauty, for more information visit https://pressreleasewire.responsesource.com/about.