Is bad service making you miserable?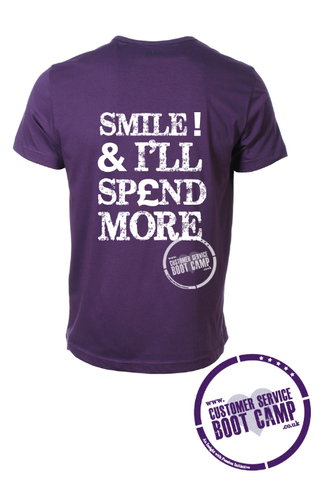 Surly staff making you furious? Hanging on the telephone stressing you out? As consumer we're dealing with more and more customer service teams, in person, on the phone and online. Most research will tell you the impact on business but not the affect it has on the consumer. A new survey launches to discover how much of our lives we're wasting on customer service and how it's making us feel.

The results of the survey, which opens on 28th June and runs until 3rd September, will be published in October to coincide with National Customer Service Week and will, for the first time, offer an insight into the effect both good and bad service on the national mood.

Bad customer service damages business and switches off consumers. Good customer service makes us feel empowered and means we keep coming back for more.

Customer service is increasingly becoming part of our day to day lives. Dealing with our bank, utilities firms, supermarkets, the post office as well as retailers, cafes and restaurants if we think about it we probably interact on average with up to five businesses a day.

Imagine if each of those interactions was frustrating, if we didn't get what we needed, if we felt our questions weren't being answered. How would we feel? Stressed, irritated, angry? How does it affect our shopping habits, our behaviour with businesses and brands?

Too many businesses aren't listening to our demands for great customer service. We want to be able to celebrate the good, not complain about the bad.

The survey is launched by the organisers of the Customer at the Heart Awards. Established by retail expert Kate Hardcastle, the awards are designed to celebrate independent retailers who offer the very best in customer service. The survey aims to gather as many experiences of customer service as it can.

Kate says, "We always hear about the impact of customer service on a business or the economy. Often we forget the impact on the most important element – the customer. A lot of us walk around feeling frustrated and angry about the service we get. What we're hoping is to pride an outlet, to give people the chance to highlight the impact customer service has on them day in and day out.

We are all consumers but many of us don't feel we have any control over the way we are treated or the service we get. Hopefully, what this survey will do is provide proof that the service we get has an impact on how we behave and how we feel. This should help give a voice to every frustrated customer, every tired shopper, every one of us hanging on the telephone waiting for an answer from a call centre".

Visit CUSTOMERSERVICEBOOTCAMPto find out more and download the survey yourself.
Visit Customer Service Queen WHOISKATEHARDCASTLE

Please contact Insight with Passion (Jenny or Laura) on 0845 468 0280 or 07702 261 685 for interviews, data, soundbites and more.

Contact@insightwithpassion.co.uk
Laura@insightwithpassion.co.uk

****Press Opportunity****
8.30am – 4.00pm Café Ollo Huddersfield Media Centre, Huddersfield

To coincide with the launch of the survey, join us at Café Ollo at Huddersfield Media Centre for a Customer Service Bootcamp Launch.

From breakfast through until afternoon, the winner of a Customer at the Heart Award will host other winners along with tips and advice for customers on how to spot good service. We've creates giant post its around the Cafe of where to get it right and a campaign launched engage the customers. Book your breakfast now.

This press release was distributed by ResponseSource Press Release Wire on behalf of Insight with Passion in the following categories: Women's Interest & Beauty, Business & Finance, Retail & Fashion, for more information visit https://pressreleasewire.responsesource.com/about.