Infrastructure security attacks; are you part of the problem?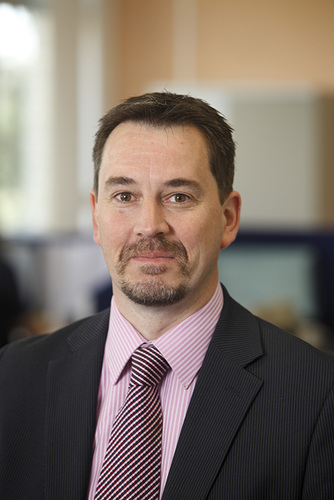 Real Status expert to speak at IDC conference on Cloud Security and Visibility on 28 June in London

James Easton, Sales Security Consultant at Real Status, will be discussing infrastructure security attacks during his presentation at the IDC conference on Cloud Security and Visibility on 28 June.

Real Status, a company focused on innovation in modelling and visualising IT and cloud computing infrastructure, is sponsoring the conference and will also be launching and demonstrating the latest version of Hyperglance version 2.0, the world's first 3D infrastructure modelling and data visualisation software.

James explains: "With the ever increasing complexity and reliance on your local network and Cloud services, a holistic approach to visualising this maze of interdependencies between your infrastructure and business critical applications becomes very difficult."

According to James, companies need to ask themselves the following:
• Why do companies assume that an attack to their infrastructure has to come from the outside?
• Attacks have to originate from infected hosts and servers - how do you know that you are not part of that attack?
• Is your patch management effective?
• Slow and low attacks will be missed by most detection methods – how can you prevent this?
• How can IPS and IDS system (Intrusion Protection Systems / intrusion Detection Systems) help?

He continues: "The introduction of Hyperglance 2.0 on 28 June enables improved IT decisions on a large scale, delivering a clear perspective of all the aspects of your IT infrastructure. This new version now includes the means to easily pinpoint system issues and threats to provide you with complete control and management of IT infrastructure. It solves complexity and makes it easier to see things in context. "

Hyperglance 2.0 the world`s first real-time IT modelling and visualisation software, will be demonstrated at the event for the first time. It provides a comprehensive, 3D view of your entire infrastructure, from end to end, so you can pinpoint the root cause of performance issues, and fix them more quickly than ever before. It helps you ensure your IT systems can efficiently deliver all your business-critical services. Hyperglance cuts through the complexity of modern IT systems and applications; aggregates management data from all your different functions; stitches it together meaningfully, providing context, and presents it as a highly detailed three-dimensional model that you can interrogate in intuitive ways.

To watch a video demonstrating Hyperglance's capabilities, please visit www.real-status.com

---ends---

About James Easton

James has worked in the Networking and Security space for nearly 22 years.With extensive experience of working across the EMEA region from assembling early Cisco routers, Network Manager and then to Security Consultant, advising on security practices. He has held a number of senior roles including Sales Manager at Verisign, and various technical consultant and engineering positions at Arbor Networks, Cablefree Solutions, Global Crossing and Reuters Intertrade Direct.

Reporting to Stace Hipperson, Chief Technology Officer (CTO) at Real Status, James'role is to present the company's unique product Hyperglance, the world's first 3D modelling and visualisation software product which reveals every dimension of inter-dependence between applications and infrastructure, to customers.

About IDC's Visualisation and Cloud Security Conference June 2012

The Event will be held on Thursday, 28 June 2012 at:

Grand Connaught Rooms
61-63 Great Queen Street
London, WC2B 5DA


Why should you be there?

Join us at the IDC and VMware Virtualisation and Cloud Security Conference where IDC analysts and industry experts will explore challenges such as:
• Managing the security of your virtual networks and applications
• Cyber threats — where they will come from and how to avoid them
• Virtualisation, the cloud and consumerisation — building a reliable security platform

This event is specifically designed to meet the interests of senior IT professionals including:
• Security managers
• Heads of IT
• IT directors
• IT Managers
• Strategic architects
• Infrastructure architects
• CIOs and CSOs

Registration and more information is available at: www.real-status.com

About Real Status

Real Status is an IT infrastructure modelling and data visualisation software company, and our flagship product is Hyperglance. Hyperglance automatically builds three dimensional models showing the dependencies between IT applications and infrastructure. It aggregates and visualises performance and security data from existing IT management tools on the model in real-time.

Hyperglance enables CIOs, IT managers and their teams to see their management data and key dependencies in one place and at one time for thousands of connected devices. Their priorities and decisions are based on understanding the business impact of problems and proposed IT changes, which reduces risks, lowers costs, and improves capacity utilisation.

Real Status' Real Status market is enterprises and managed service providers with virtualised and distributed computing environments. Real Status is based in Cambridge, UK and San Jose, California, USA.

More Information
For more information about Real Status or Hyperglance, please visit: www.real-status.com. Follow Real Status on Twitter

Laura Brown/Justine Smith
KISS Public Relations
T: + 44 (0)208 12345 75
E-mail: laura@kisscom.co.uk
justine@kisscom.co.uk


This press release was distributed by ResponseSource Press Release Wire on behalf of Kiss Communications in the following categories: Business & Finance, Manufacturing, Engineering & Energy, Computing & Telecoms, for more information visit https://pressreleasewire.responsesource.com/about.