Actistix: Nicotine Free Innovation Offered by Quit Direct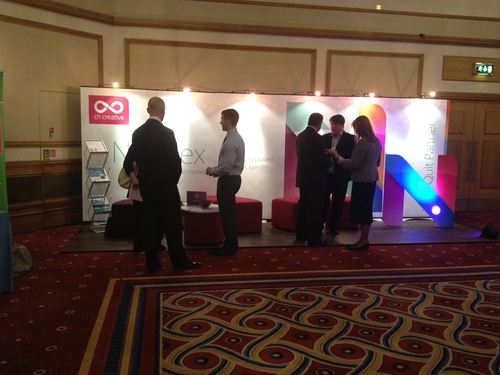 In addition to its use of traditional Nicotine Replacement Therapy products and behavioural counselling, Quit Direct is making innovative use of Actistix nicotine-free e-cigs within its free smoking cessation clinics. Actistix are now being offered as an additional, complementary behavioural support option - reinforcing the effectiveness of existing NRT and counselling therapies by replicating the hand- to-mouth action and some of the 'throat hit' and taste associated with traditional cigarettes.

Quit Direct advisors were recently briefed on the potential benefits of Actistix for dealing with some of the behavioural component of tobacco dependence. As with nicotine-free inhalators, Actistix nicotine-free e-cigarettes may provide a coping mechanism for conditioned smoking by replacing some of the rituals associated with smoking gestures.

This behavioural factor is entirely separate from issues of nicotine replacement therapy or delivery.

Quit Direct's move follows publication of Italian research* in the European Respiratory Journal on the effect of using a nicotine-free inhalator to improve success in a cessation programme versus a reference group. With individuals where behavioural issues were dominant (ie. those with a high Glover-Nilsson Smoking Behavioural Questionnaire (GN-SBQ) scores at baseline), quit rates at 66.7% were some 3 times higher than 19.2% for similar high-score individuals in the reference group.

Actistix are produced by CN Creative, are entirely nicotine-free, and contain none of the harmful ingredients contained in traditional cigarettes. It does contain vegetable glycerol based ECOpure liquid produced to cGMP manufacturing quality standards in the UK.

This 'e-liquid' is vaporised to provide a menthol taste and up to 350 'puffs- per disposable e-cigarette. Actistix can be 'vaped' effectively anywhere.

Speaking on the CN Creative stand at the recent UK National Smoking Cessation Conference held in Birmingham on June 18th/19th, Quit Direct's Divisional Head Trudy Sefton said:

"We've had great interest in the ActiStix disposables which don't contain nicotine with the general opinion being that the product could be an ideal tool for people to use in conjunction with traditional NRT."

Speaking at the Quit Direct Advisor briefing meeting in July, Smoking Cessation Advisor Jenny Hallas said:

"Actistix are a brilliant addition to a stop smoking regime. The packaging is simple and the design of the product makes it easy to use with a nice discrete colour scheme. My partner used Actistix to help him break the habit of having something in his hands when smoking and to be able to stand outside with his friends when they went out for a smoke, now he won't go anywhere without it! The price for Actistix doesn't break the bank either, much healthier and cheaper than smoking."


- ENDS -
For further press information please contact Quit Direct PR Manager Mark Mason
E-mail:mark.mason@quitdirect.co.uk or tel: 020 8567 3106

Notes to Editors:
1. Quit Direct was awarded a structured contract to supply smoking cessation services for NHS West Midlands in September 2011. The contract is part of a strategic pilot to evaluate potential for increasing quitting success rates through greater use of incentivisation.
2. Initially granted for 4 Primary Care Trusts (PCTs) - Coventry, Walsall, Sandwell and Stoke -on-Trent . Warwickshire PCT awarded a separate contract to Quit Direct in January 2012. Quit Direct are currently negotiating to extend the service throughout Shropshire, South Staffordshire, North Staffordshire, Telford & Wrekin, and Worcestershire PCT areas.
3. Quit Direct is a division within CN Creative Ltd and is based at ELAP House, Fort Street, Accrington, Lancs BB5 1QG
4. Headquartered in the Bioscience Incubator at Manchester University in the UK, CN Creative provides innovative and sustainable solutions to global problems arising from smoking and smoking-related illnesses. It has developed a distinctive portfolio of products and services focused on smoking cessation and harm reduction, including user-friendly nicotine delivery systems and patient-focused smoking cessation and support services.
5. CNC's diverse products include the Intellicig® electronic cigarette, ECOpure proprietary high purity nicotine preparations and NRT Direct, which provides traditional nicotine replacement therapy products to publicly and privately sponsored smoking cessation programmes. CNC's Nicadex(TM) electronic inhaler nicotine replacement therapy product is in clinical development for use as part of medically supervised smoking cessation programmes.
6. *'Effect of a Nicotine-Free Inhalator as part of a Smoking Cessation Study' by Capanetto, Cibella, Mancuso, Campagna, Arcidiacona, and Polosa: 120 smokers attending a smoking-cessation programme in Milan were assessed for their socio-demographic factors, smoking history, depression, physical and behavioural dependence, and motivation. Participants were randomly assigned to two groups, nicotine-free inhalator group versus reference group. For the whole sample, no significant difference was found in quit rates at 24 weeks between the nicotine-free inhalator group and the reference group. However, the quit rate in that group (66.7%) was more than three-fold higher than the reference group (19.2%) for those individuals with high Glover–Nilsson Smoking Behavioural Questionnaire (GN-SBQ) scores at baseline.

This press release was distributed by ResponseSource Press Release Wire on behalf of CN Creative in the following categories: Health, Business & Finance, Medical & Pharmaceutical, for more information visit https://pressreleasewire.responsesource.com/about.