Is Stoptober enough to stub out the damage caused by smoking?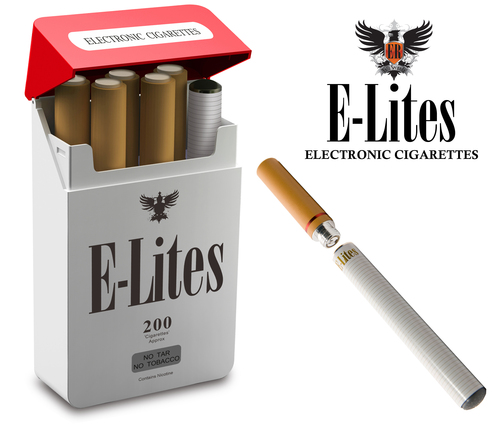 The UK's most successful electronic cigarette brand E-Lites has welcomed the NHS Stoptober initiative but is calling on health chiefs to give more attention to 'harm reduction' as a means of bringing down smoking-related illnesses.

Starting on Monday, Stoptober aims to encourage smokers to quit during October but E-Lites says 'swapping' rather than 'stopping' could be a more effective route for millions of smokers who are unable or unwilling to quit completely.

According to research published to promote Stoptober, the percentage of smokers who do not want to stop smoking increased between 2008 and 2011, from 15 per cent to 22 per cent. Additionally, the proportion of smokers who attempted to quit over the preceding 12 months fell from 42 per cent to 33 per cent(1).

A growing body of international research(2) suggests that electronic cigarettes, which are free from tar, tobacco and other toxins, provide smokers with an alternative form of nicotine inhalation that dramatically reduces health damage.

The treatment of Chronic Obstructive Pulmonary Disease (COPD), which is primarily associated with smoking, is estimated to cost the NHS £800 million annually(3). And while this is being addressed via smoking cessation initiatives, the option of a 'harm reduction' strategy endorsing the use of electronic cigarettes could help further reduce the costs associated with COPD, according to E-Lites.

A national survey of 1,000 UK consumers, commissioned by E-Lites in May 2012, suggested that 43 per cent of us see the development of electronic cigarettes as good news for smokers, and 36 per cent believe the products should be more widely accessible(4).

E-Lites founder and co-director Adrian Everett said: "The launch of Stoptober is an admirable step but it only tells half of the story. Is it enough, on its own?

"What we need now is a grown-up and transparent debate about the advantages of supporting greater take-up of 'harm reduction' alternatives. This would directly assist the huge numbers of smokers in this country who have not been helped by quitting initiatives.

"The idea of 'stopping' works for some, but what about the idea of 'swapping'? We'd like to see smokers who can't stop swap instead to the far less damaging alternative, which could have a significant impact on the health prognoses faced by smokers up and down the country."

E-Lites contain a pharmaceutical-grade nicotine solution that users inhale as a vapour, recreating the satisfaction of a traditional cigarette but without tobacco, tar and other toxins.



References:

(1) NHS; Stoptober; Local Activation Briefing Sheet; September 2012.
(2) American Journal of Preventative Medicine; February 8th, 2011 (http://www.stop-tabac.ch/fra/images/stories/documents_stop_t...)
(3) NHS; National Institute for Health and Clinical Excellence; Chronic Obstructive Pulmonary Disease – Costing Report; February 2011 (http://www.nice.org.uk/nicemedia/live/13029/53292/53292.pdf)
(4) British public back the electronic cigarette revolution, says E-Lites survey; 14th May, 2012 (http://www.sourcewire.com/news/71852/british-public-back-the...)

E-Lites was established in the UK in 2007 and is already a leader in its field, producing some of the most advanced electronic cigarettes on the market. The company is expanding nationally and internationally as demand grows for its innovative products.

These are the result of extensive UK research and development. The evolution of E-Lites has been supported by significant investment in design and testing to ensure its electronic smoking devices are made to the highest standards and deliver the most authentic and luxurious smoking sensation possible. The company's manufacturing facility uses the latest state of the art micro-electronic technology, ensuring E-Lites set the standard within the electronic smoking industry. E-Lites are globally patented, internationally trademarked, and are backed by an international parts replacement guarantee.

E-Lites is a founding member of the Electronic Cigarette Industry Trade Association (ECITA), a representative body which enforces a strict Standard of Excellence upon its members, as well as working to ensure the correct regulatory framework is applied to such products at a governmental level. For more information, visit www.ecita.org.uk

For more information or high-resolution images please contact:

Nick Henderson or Lucy Robinson
Friday's Media Group, 18 Soho Square, London, W1D 3QL
Telephone: 0845 500 1140
nickh@fridays-group.co.uk or lucyr@fridays-group.co.uk
This press release was distributed by ResponseSource Press Release Wire on behalf of Friday's Media Group in the following categories: Health, Women's Interest & Beauty, Public Sector, Third Sector & Legal, for more information visit https://pressreleasewire.responsesource.com/about.