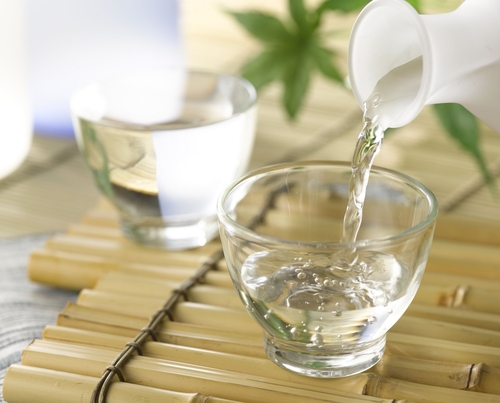 Although still relatively little-known outside of its native country, the Chinese spirit baijiu is gaining a foothold among connoisseurs in the UK.

Pan-Asian food retailer Wing Yip reports that sales of the white spirit have risen significantly recently. Part of this is down to a spike in overseas visitors as a result of the London 2012 Olympics, but more and more Brits are trying it out because of the continuing interest in Chinese cuisine and culture.

Although there is a general lack of awareness in this country, baijiu is one of the most popular alcoholic beverages in the world. The name literally means 'white liquor', 'white alcohol' or 'white spirits' and is a clear drink usually distilled from sorghum or glutinous rice.

The spirit has been made for 5000 years and to this day forms the cornerstone of major Chinese celebrations. It is typically served warm or at room temperature in a small ceramic bottle. The baijiu is poured into small cups, similar to Japanese sake and Korean soju, though baijiu is much stronger. It is also typically consumed with food and, like whiskey, ranges in price from very little to thousands of pounds for a bottle.

Wing Yip stocks many brands, including the popular Maotai brand. This multi-award winning beverage first gained major international exposure when it was served to President Richard Nixon during a state banquet that took place during his historic visit to China in 1972. It is in such high demand that UK-based Chinese buy it in-store and ship it back to China.

There are unflavoured and flavoured varieties, with sugar, flowers, sugar, tea, bamboo and even pork fat added to taste.

With the festive season approaching, partygoers who want to impress their friends and family with something different may want to try baijiu. The strong taste confounds most western palates, but there is a growing trend towards using it in cocktails.

Baijiu Margarita
• 25ml lime juice
• 25ml triple Sec
• 25ml baijiu

Shake and strain into a chilled martini glass. To take the edge off the taste, cut a thin slice of lime peel, scrape off the pith and run the twist around the lip of the glass. Then twist it over the drink to release the oils and drop it in.

Hair of the Tiger
• 25ml baijiu
• 30ml fresh pink grapefruit juice
• 15ml triple Sec
• 5ml simple sugar syrup
• 5ml fresh lime juice
• Dash of citrus bitters

Shake hard and strain into a coupette glass, add another spray of citrus bitters to the surface of the drink.

Submarine
Similar to the US and UK 'depth charge', a submarine is simply a shot of baijiu dropped into a pint of lager. Not for the faint of heart!

Wing Yip promotes responsible drinking. For more information go to www.drinkaware.co.uk

Ends

For information on Chinese recipes or for further quotes or information please contact the Wing Yip press office on 0121 616 5800 or email wingyip@seal.uk.com
Wing Yip fact file

• Mr Wing Yip arrived from Hong Kong in 1959 and has since become one of the UK's most successful Chinese businessmen.

• Eighteen months later Wing and business partners opened their first Chinese restaurant in Clacton-on-Sea. Due to its success, this was quickly followed by the opening of two other restaurants and one takeaway in East Anglia.

• In 1970 Wing Yip and his brother Sammy opened their first specialist Chinese grocer in the heartland of Birmingham to supply Chinese products to local Chinese families, restaurants and takeaways.

• Now, Wing Yip has four superstores in Birmingham, Manchester, Cricklewood (London) and Croydon which are landmarks in their local communities. Two further stores are planned for Cardiff and Nottingham.

• Mr Wing Yip founded the W Wing Yip & Brothers Bursaries to encourage and provide financial assistance to students of Chinese origin, local and from overseas, to complete their studies in the United Kingdom. Since it was established over 300 bursaries have been granted plus 30 scholarships for students from China to study at Churchill College, Cambridge.

• Wing Yip imports directly from the Far East, with each store stocking more than 3,000 authentic Pan-Asian foods and products.

• The centre of Birmingham hosts a Chinese pagoda, a gift from Wing Yip and his brothers as a thank you to the city which enabled their business to become so successful. The pagoda is hand carved from solid granite and stands 40 ft high. Created in China, it was shipped over to the UK in sections and assembled on site.

• In 2008 Mr Wing Yip was awarded an Honorary Doctorate from Birmingham City University. In 2012 he received Honorary Doctorate from Aston University.

• 2010 was a successful year for leading Oriental grocer Wing Yip. The year commenced with Mr Wing Yip being awarded an OBE for services to the Oriental food industry in the New Year Honours List, shortly followed by Mr Wing Yip receiving a lifetime achievement award at the World Food Awards.



This press release was distributed by ResponseSource Press Release Wire on behalf of Seal Communications (Birmingham) in the following categories: Food & Drink, for more information visit https://pressreleasewire.responsesource.com/about.