New academic enrichment e-learning service will help children learn how to learn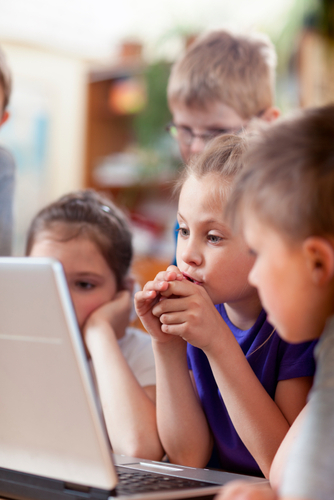 several worksheets are being made available free of charge to parents and teachers so that they may try out the service
A new education service designed to help children develop important academic and learning skills at an early age has been launched today.

Globastudy – www.globastudy.co.uk - is a new and unique online service that will help children aged 4-11 to master basic techniques of learning using self-learning methodologies. The aim is to help children 'learn how to learn' through fun, stimulating and thought-provoking content.

Globastudy's education programme is supplemental to the national curriculum of England, Wales and Northern Ireland and follows a curriculum of learning developed by experts in education globally.

Course content and worksheets are self-paced and structured to help young learners internalise one academic milestone after another so that they may build multi-disciplinary talent, knowledge and skills in five distinct areas: Creative Writing, Critical Thinking, Poetry Writing, Verbal and Non-Verbal reasoning. Free Strategies and Ideas explain and provide suggestions on all these topics to parents and teachers so that they can provide guidance to their children and students in developing these concepts.

Unlike other e-learning services already available for children, which tend to focus on core subject areas such as literacy, numeracy and science, the Globastudy academic enrichment learning programme has been designed to develop the skills of children in areas that are not part of, but complementary to, the national curriculum.

Founder of Globastudy, Swati Lahiri, said: "It is important for children to learn subjects, but it is also important for children to learn how to learn. This is why the comprehensive programme of study that we have developed is complementary to the national curriculum and has content that is stimulating, fun to learn, and helps children to develop skills that will become important to them in their future studies, their social lives, and their careers."

At £6.99 per month or an annual subscription of £75, the Globastudy programme has been designed for parents or guardians wishing to help their children develop their learning skills as well as teachers who might use the course content and worksheets to assist their pupils.

One example of Globastudy's course content is Critical Thinking. Research shows that children who practice critical thinking often improve results in classic results-oriented learning environments, at school in particular as well as later in life. It enables them to analyse, classify and prioritise information faster.

"With more perspective, children develop the ability to act with a rational mind," said Swati Lahiri. "Children who develop these skills are generally more stable in their attitude, persona, mind, and action. And developing new creative ideas and opinions gives children more chances for higher success later in life."

At launch there are hundreds of Globastudy worksheets addressing a variety of topics and issues at all levels. For example, KS2 students learn the importance of identifying and distinguishing decisions that are part of everyday life, decisions that are easy or difficult, and decisions that may take place quickly or require more time.

At launch, several worksheets are being made available free of charge to parents and teachers so that they may try out the service.

For further information about Globastudy, visit: www.globastudy.co.uk or email:
info@globastudy.com

For further press information, please contact:
Glen Goldsmith
2thefore
Tel: 01483 811234 / 07812 766338
Email: glen@2thefore.biz

Ends

Editorial Notes

About Globastudy

Globastudy is a new online academic enrichment service offering support course material for K-5 children (4 – 11 year olds, Kindergarten to 5th grade), focusing primarily on the UK market for launch.

The content offered by Globastudy explores a niche of topics beyond regular school curriculum in five distinct areas:

● Creative writing
● Critical thinking
● Poetry writing
● Verbal and non-verbal reasoning
● Free strategies and ideas

Globastudy's services are targeted at teachers, parents and children wishing to explore different aspects of education intended to better prepare children for the future.

The programme has been developed in conjunction with experts in the Association for Supervision and Curriculum Development (ASCD) with valuable inputs from professional educators with global experience spanning more than thirty years.


This press release was distributed by ResponseSource Press Release Wire on behalf of 2thefore in the following categories: Children & Teenagers, Men's Interest, Entertainment & Arts, Leisure & Hobbies, Home & Garden, Women's Interest & Beauty, Consumer Technology, Business & Finance, Education & Human Resources, Computing & Telecoms, for more information visit https://pressreleasewire.responsesource.com/about.