Motorists lack of tyre knowledge is putting lives at risk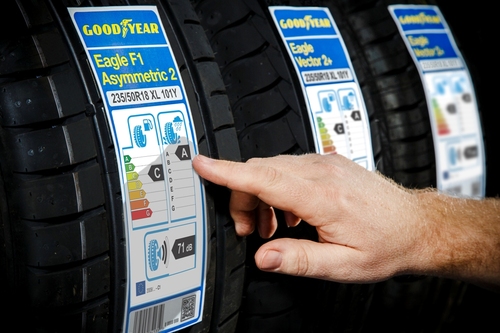 As new tyre labelling legislation comes into force today, a new study has revealed that a shocking number of motorists still have a poor knowledge of tyres, which is putting lives at risk.

The poll of 2,000 motorists commissioned by leading tyre manufacturer Goodyear revealed that over half of those surveyed didn't know that the legal limit for tyre tread depth is 1.6mm, 70% said they didn't check their tyre pressure at least once a month and 13% thought that stopping distances decreased in the wet weather. Furthermore checks on a total of 30,000 vehicles in 2012 showed that 53% of the tyres that came off these vehicles were below the legal tread depth; a real concern for safety campaigners.

The results are revealed as new Europe-wide tyre labelling legislation comes into effect from the 1st November. Similar to the labels used on white goods, the label will grade tyres based on three performance criteria; wet grip, fuel efficiency and external noise.

Though Goodyear welcomes tyre labelling as a step in the right direction, it doesn't tell the whole story about a tyre, as Eddy Geerdink, marketing director for Goodyear, explains: "Three criteria don't tell you how a tyre will perform on every level. There are many other factors to consider, from braking on dry roads and high speed stability to aquaplaning and how many miles the tyre will do.

"However, to give you the full story, the label only covers three criteria, independent magazines will often test 15 factors to reach a conclusion and at Goodyear we take 50 performance criteria into consideration when developing a tyre.

"The results from this survey shows how much more work is needed to be done to better educate motorists on the importance of tyre maintenance. Hopefully, the introduction of the new tyre label will make everyone think about how the right tyre choice can improve road safety"

For more information visit www.goodyear.co.uk

ENDS

For more information, please contact Lee Southen on 01902 714 957 or email lee@connect-group.com.

This press release was distributed by ResponseSource Press Release Wire on behalf of 8848 Communications in the following categories: Motoring, Transport & Logistics, for more information visit https://pressreleasewire.responsesource.com/about.