Women eat more as the nights draw in, says new research -- But there's a simple reason why, explains TV medic Dr Rob Hicks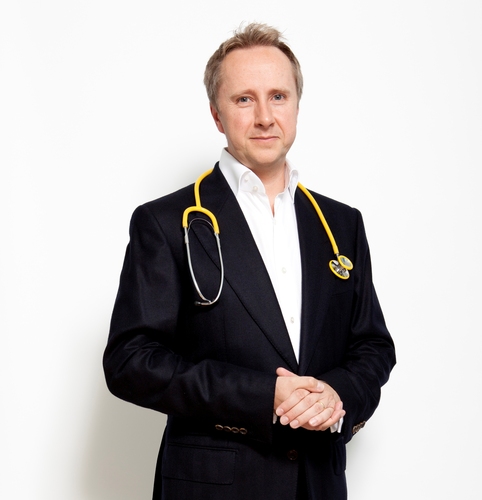 A whopping 77% of women as opposed to 64% of men say the reduction in daylight over the winter months negatively affects their eating habits.
Women eat more and exercise less when the clocks go back, a new study reveals today.

The findings emerged from a nationwide survey of 2,000 people which shows that the darker days have a significant impact, with women in particular saying the move to GMT plays havoc with their lifestyles.

The study, which was evenly split between male and female respondents, found almost twice as many women (28%) as men (15%) admitted they are already seeking solace in comfort food since the clocks went back. A whopping 77% of women as opposed to 64% of men say the reduction in daylight over the winter months negatively affects their eating habits.

Adding to the sense that women are hit hardest by the winter blues, the survey also found that 13% of women (versus 11% of men) said they have taken less exercise than before the clocks went back. Meanwhile an even bigger gender gap emerged over spending time outdoors, with 37% of women versus 28% of men saying the shorter days were more likely to keep them inside.

And the pain for women just keeps coming. Although it's only a few short weeks since the end of British Summer Time, 38% of women said they were finding it harder to get up in the morning against 30% of men. Correspondingly, more women (80%) than men (72%) reported their sleep patterns are disturbed during the winter months.

The survey, conducted by Anglian Home Improvements, looked at the impact of reduced daylight on our general well-being and found that many of us are resigning ourselves to being out of sorts until the clocks go forward again next spring. A huge 83% of women (and 74% of men) said the reduction in daylight over the winter months has a negative effect on their mood, while 73% of women and 63% of men say it impacts negatively on their social lives.

The study also finds smaller but still significant differences between men and women when it asked general questions about perceptions of health and well-being. The shorter days were making women feel slightly more depressed than men, 24% against 22%, and more stressed than men, 18% against 14%.

The survey shows a clear link between natural daylight, mood and motivation. This is something that health professionals have been aware of for a long time, as explained by TV medical expert Dr Rob Hicks.

"These survey results come as no surprise to me because it is well recognised that most people feel down from time to time during winter. Many actually suffer with seasonal affective disorder (SAD), a specific type of depression, thought to be caused by a lack of daylight, which leaves them depressed, and lacking in motivation and energy. This lack of daylight is believed to disturb the balance of chemicals in the brain and to upset the body's internal clock. The result is too much melatonin, the hormone that makes us feel tired and ready for sleep, and not enough serotonin, the hormone that helps us feel happy. The consequence of this, and the disruption of the internal clock, is feelings of tiredness, lethargy, and low mood.

"Light is believed to help correct the imbalance between melatonin and serotonin, so spending as much time as possible exposed to daylight can help lift our mood. This can be achieved by being outdoors or when indoors being close to a window. If indoors, then a room where plenty of daylight is available such as a conservatory is a very good option. Exercise is also beneficial as it helps release endorphins, the 'feel good' hormones. So the trick is to keep active, whether outdoors or indoors, and get as much daylight as possible."

Anglian commissioned the survey following anecdotal feedback from its customers that use of their conservatory during the winter helps them feel happier. Melanie McDonald, Head of Marketing and Communications at Anglian Home Improvements, says, "We all tend to spend less time outdoors when it's colder but a well-insulated conservatory can be used all year round to make the most of the available natural daylight. It's good to know that making small life-style choices such as exercising more, getting outside regularly and making sure you sit near a window or somewhere with as much natural daylight as possible, can have a positive impact on your well-being during the winter."

Anglian Home Improvements offers nine different types of conservatories including traditional and modern styles, a conservatory verandah and an orangery. A special 'all seasons' winter promotion is being run by Anglian on selected conservatories. This offers a free upgrade to Solaroof and Ultra 2 glass in the conservatory wall frames. Homeowners looking for more information can visit www.anglianhome.co.uk to find out details of the promotion and to view the range of options and conservatory styles available.

Ends

Notes to Editors

1. The research for Anglian Home Improvements was carried out by OnePoll between 13/11/2012 and 15/11/2012, with 2,000 UK based adult respondents, comprising 1,015 women and 985 men.

2. For further information about Dr Rob Hicks, please visit www.drrobhicks.co.uk.

About Anglian Home Improvements:

Established in 1966, Anglian Home Improvements is the UK's leading home improvements company, responsible for the employment of 4500 people. With more than 45 years' experience of providing UVPC double-glazing windows, Anglian ensures it is ahead of the competition with a continuing research and development programme. Anglian offers an extensive range of home improvement products, including double glazing replacement windows and doors, conservatories, driveways, solar products, garage conversions and roof trims.


For further information please contact:

Melanie McDonald at Anglian Home Improvements

01603 405911
Melanie.mcdonald@angliangroup.com

or

Jacqui Green at JGMPR

07885 270349
Jacqui@jgmpr.com
This press release was distributed by ResponseSource Press Release Wire on behalf of Anglian Group in the following categories: Health, Women's Interest & Beauty, Sport, for more information visit https://pressreleasewire.responsesource.com/about.