Is your organisation ready for the flood gates of an open water market?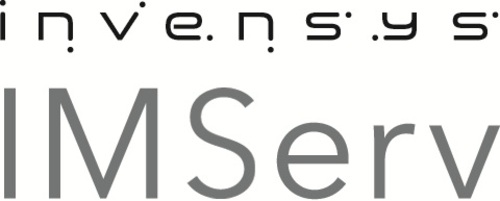 Milton Keynes, UK: Organisations that run multiple sites need to start analysing water usage data in order to reap the financial benefits that an open market will offer, according to Kyle Duckett, Energy Savings Analyst at IMServ Europe, the UK's largest independent energy management provider.

The Water Bill is expected to be passed over the next couple of years and proposes to give businesses and other non-household customers in the UK more choice by allowing organisations to switch water and sewage suppliers.

Kyle explains, "Currently water suppliers have the monopoly within their region. This has resulted in business customers having no supplier choice, being on non-negotiable tariffs, receiving poor customer service and overestimated bills."

The proposed Bill will create a more open and competitive market, allowing the 26,000 UK businesses that consume more than 50 mega litres (50 million litres) of water per year, to negotiate a better deal on their water bill. For organisations with multiple sites, it will allow the wholesale buying of water.

Therefore companies need to act now and understand their water usage over the next couple of years in readiness for the market opening. This will give Energy Managers a significant advantage when negotiating their first portfolio-combined water supply contract.

Kyle continues, "Typically, organisations pay water bills as they come in the post, with very little or no data visibility or analysis of usage. Whereas businesses will monitor heating, lighting and air conditioning costs, water has historically not featured highly on the priority list for business users. Primarily this has been because businesses have not been able to change supplier or negotiate price reductions. Also, the price of water was, and remains, fairly cheap in comparison to other utilities.

"But increased pressure on the UK's water supply as a consequence of climate change is placing water at the top of the agenda," believes Kyle.

"Whilst monitoring and analysing water usage is critical for a company to prepare for the Water Bill, it's also important to start making savings and introducing both persuasive and incentivised measures to encourage water savings at work."

To get the most out of the forthcoming water reform, IMServ has offered ten essential tips for businesses to action:

General:

• Fit loggers to all water meters (and any sub-meters) to gain knowledge of water use.
• Retro-fit water saving devices, for example, Cistern Water Saver to reduce the amount of water in the flush.
• To reduce overall water consumption and see the difference with the accurate water logger data.
• Consider sub metering different areas of premises if used by other businesses or for different functions. Sub metering would provide the business with a clearer picture of where and when they are consuming water.
• Institute invoice verification services based on customer data of sites where loggers are fitted to ensure that estimated and inaccurate bills are avoided.


Persuasive:

• Create a company wide "Green" strategy encompassing water, heating, lighting etc.
• Appoint energy champions to increase energy consumption awareness to each department within the company.
• Publish the Corporate Social Responsibility (CSR) to employees and invite feedback on the sustainability strategy.

Incentivised:

• Adding an Energy saving KPI to any staff incentive scheme.
• Provide a company event with a percentage of the savings from the water reduction programme.


"With accurate data, businesses and suppliers can effectively monitor their consumption and enhance their understanding and control of usage. Equipped with this information, procurement companies and other business personnel will be able to buy water more intelligently and will be able to make significant cost savings," concluded Kyle.

IMServ works closely with many FTSE 250 organisations and companies within the commercial and industrial sectors, advising on effective energy management solutions. The company offers a range of monitoring, visualisation and control services that allow businesses to gain greater insight into their water usage.

---ends---

Editor's Notes

About Kyle Duckett

Kyle is the leading expert in the Water industry for IMServ Europe Ltd. Kyle delivers utilities projects and provides expert energy management advice as well as carrying out the training for EDV (Energy Data Vision), IMServ's very own online data display platform.

Kyle is a customer focused individual who has a passion for reducing energy consumption and through that adding real value to the customer. Previous roles include secondments to customer's head offices to help implement energy management strategies. Kyle is part of the Carbon & Energy team at IMServ and is instrumental in commissioning building control systems, implementing energy strategy and providing project management.

About IMServ (www.imserv.com)

IMServ Europe Ltd is the UK's largest independent energy data management provider. The company offers carbon and energy management solutions, helping organisations across all sectors to save energy, reduce costs and control carbon emissions.

IMServ offers an all-inclusive portfolio that covers data collection, analysis, reporting and carbon management. To date over 160,000 sites in England, Scotland and Wales are benefiting from its solutions.

For further information, please contact:
Justine Smith, PR Director
KISS Public Relations
T: 01223 911123
justine@kisscom.co.uk

For interviews, comment, photography, or interest in by-lined articles please contact laura@kisscom.co.uk
This press release was distributed by ResponseSource Press Release Wire on behalf of Kiss Communications in the following categories: Environment & Nature, Business & Finance, Manufacturing, Engineering & Energy, for more information visit https://pressreleasewire.responsesource.com/about.