How can mediation help in a family dispute?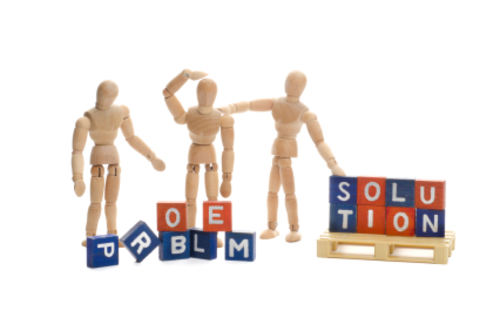 choosing the right people to help you is often a very personal decision based on feelings of trust, understanding and empathy
Family related disputes are an extremely sensitive area of law and often a very distressing time for all parties concerned. Taking the first steps to resolving these disputes and choosing the right people to help you is often a very personal decision based on feelings of trust, understanding and empathy.

The perception of an oppositional system is at the heart of many fears in relation to family matters. With the perception that the well-publicised court battles of celebrities and other high profile individuals are representative of the entire process, not realising that there is a real, credible alternative, ie mediation. Statistics provide support for its effectiveness and Simpson Millar has found that it works in over 50% of family cases.

Mediation is more widely available than ever, and is deemed to be so important that the Government required divorcing couples to consider mediation before undertaking court proceedings from April 2011. It is well known that mediation can be utilised to resolve financial issues, allowing parties to share information and work out a settlement. What is perhaps less well recognised is that it can be utilised in cases relating to children, resolving such issues as residence and contact disputes. In these financially difficult times, mediation ability to not only save time, stress, but importantly costs cannot be underestimated.

Mediation is legally documented process as a form of alternative dispute resolution (ADR) and is a way of solving family law disputes that occur between parties of 2 or more people.

How does mediation work?

Family mediations are guided by a fully qualified family solicitor, who has undergone comprehensive mediation training. They are entirely independent of both parties and do not act for either side within any subsequent proceedings. They are equipped to conduct sessions in an impartial and constructive way, dealing with each case sensitively and sensibly. Typically, 3-4 sessions are required.

Parties who find themselves at cross-purposes can approach a mediation knowing that they can share information and take part in a balanced discussion, allowing each party to have their say outside of the confines of court. Often, emotions will be running high due to the very nature of the case, but the mediation forum can help to calm the waters and get the case back on track.

It is important to remember that the mediator cannot force the parties to settle or even tell them how they should settle. The parties will still need to liaise with their respective family law solicitors in terms of obtaining legal advice, and indeed with regards to any proposed settlements.

If an agreement is reached within mediation, it is recorded by way of a document known as a 'memorandum of understanding.' The agreement can also be formalised by way of a legally binding court order. This way, the parties obtain a result with the security of the Court's powers behind them, but without ever having to set foot in a courtroom.

Key benefits of mediation:

• Mediation can save time, stress as well as financial cost
• Mediation sessions are conducted by an independent family solicitor, who has undergone in-depth training
• Sessions are designed to be impartial, constructive and amicable
• Any agreement reached in a mediation session can be formalised in a legally binding court order

Simpson Millar's Family law team fully recognises and supports the vital role that mediation can play in achieving settlement. We are able to make referrals for mediation, but importantly, we also have practitioners who are specialist mediators. We are able to offer initial advice in each case, to help parties decide whether mediation could work for them. It is certainly a worthwhile option with many qualities that parties would do well to consider at the outset.

Amber Walker - Legal Assistant - Family Law Team
Simpson Millar LLP Solicitors
http://www.simpsonmillar.co.uk/
info@simpsonmillar.co.uk
0808 129 3320
This press release was distributed by ResponseSource Press Release Wire on behalf of Simpson Millar LLP Solicitors in the following categories: Men's Interest, Women's Interest & Beauty, Public Sector, Third Sector & Legal, for more information visit https://pressreleasewire.responsesource.com/about.