VOLTZ ENERGISES EXTREME SPORTS!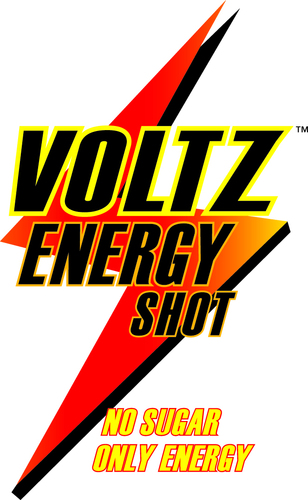 The Voltz brand continues to develop and grow and there will be some major developments for Voltz in 2013
• 60ml re-sealable & compact energy shot, requiring no refrigeration
• Zero sugar
• Provides immediate drive & vitality
• Contains a blend of B-Vitamins, amino acids & essential nutrients
• Just 3 calories
• Distributed to 13,500 UK outlets
• Now stocked in 17 Countries

VOLTZ will be supporting two major outdoor endurance events, at the turn of the New Year:-

19th January 2013, "Fan Dance – Winter Edition" - made up of 150 individuals from high ranking military personnel (from police firearm team chiefs, military amputees and a good deal of war veterans), plus members of the public seeking to challenge their levels of fitness & stamina.

The participants will be encountering a 24km mountainous route on Pen-y-Fan in the Brecon Beacons! This is the original & authentic course used by the SAS & is the yardstick used to pass the Special Forces selection programme!
VOLTZ convenient & lightweight energy shots will be providing the much needed boost of vigor & power to the athletes who will be taking part.

Ken Jones, a former soldier who served with the Parachute Regiment/UK Special Forces, is race director of Fan Dance and enthuses "I'm delighted to welcome Voltz on board as their energy shots will give our participants just the boost they need, as the going will certainly get tough". http://www.thefandancerace.com

21st-24th February 2013, "Eldorado Free Ride", now in its 15th year, takes place in Andorra where the best freeriding skiers and snowboarders meet to hone their skills in extreme conditions! Once again, the competitors will be embracing the benefits of VOLTZ energy shots to sharpen their performance throughout the demanding competition! Joan Masferrer of Eldora Freeride says "Voltz continue to bring a key element to this event, as the challenges in extreme cold & snowy conditions are immense and their energy shots bring a vital boost to compliment the performance of the competitors". http://www.eldoradofreeride.com/2013/

Note to Editor: VOLTZ International Ltd is the exclusive global distributor of the Voltz energy health shot, which is manufactured in the UK. Robert Arnold, MD of Voltz International Ltd says "I'm inspired to be associated with these amazing events. The Voltz brand continues to develop and grow and there will be some major developments for Voltz in 2013 "
http://www.voltzenergyshot.co.uk

VOLTZ also supports & is associated with:-

- Shakespeare County Raceway
- European & British Surf Champion – Sarah Beardmore
- ARC Transatlantic Yacht Race
- Modified Nationals
- Team Gridlock British No. 1 Drag Racing champions "The Wild Bunch"
- Team D3 British Drift Cars Team

Join the Voltz banter on twitter: @VoltzEnergyShot
Facebook: http://www.facebook.com/voltz.energy

-ENDS-

For further information, images & media enquiries please contact:
Jane Dean - hello@janedeanpr.co.uk – M. 07752 034833
This press release was distributed by ResponseSource Press Release Wire on behalf of Jane Dean PR in the following categories: Health, Sport, Food & Drink, for more information visit https://pressreleasewire.responsesource.com/about.