Alaric Opens In-flight Data Analytics Research Centre In Rome.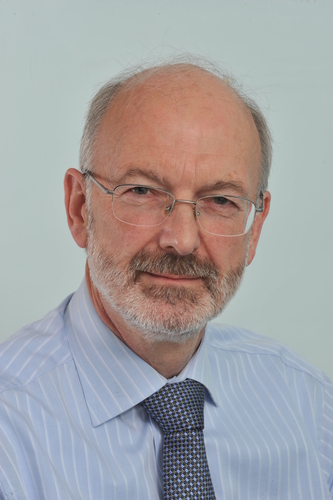 the need for in-flight predictive analytics is exploding to encompass first party fraud, merchant fraud and dynamic credit risk management
Alaric (www.alaric.com), a global supplier of fraud prevention and payments solutions, has opened a Rome based data analytics research centre to further develop the ultra high-performance numerical algorithms for its acclaimed Fractals fraud detection system. Such algorithms are critical to ensuring truly effective 'in-flight' fraud prevention. The investment is seen as a reflection of a long standing relationship with the data-mining group at the Sapienza Università di Roma.

The new centre will enable Alaric to accelerate its algorithmic research programme, thereby enhancing the levels of support delivered to its growing base of analytics customers in Europe, the Americas and Asia/Pacific. It will also allow Alaric to build significantly upon its relationship with the university going forwards.

"Historically, real time model-based analytics have mostly been used by card issuers for third party fraud detection," says Peter Parke, Operations Director of Alaric Systems. "However, the need for in-flight predictive analytics is exploding to encompass first party fraud, merchant fraud and dynamic credit risk managementas well as card fraud prevention. Many banks and processors, whether issuers, acquirers or PSPs, are recognising the benefit they can derive from deploying real time model-based analytics."

Ends…


About Alaric (www.alaric.com)

Alaric is a global supplier of fraud prevention and payments processing products. Alaric's products allow financial institutions, processors and retailers to manage ATM, POS, ecommerce and mobile payment or banking transactions, deliver complex multi-channel payments integration and carry out enterprise fraud and risk management.

Alaric's focus is on customer empowerment ensuring its users can stay ahead of the market. Alaric's products are designed to be rapidly customisable by customers allowing them to take strategic control of their system investments. Alaric's customers get the best of both worlds: an unprecedented degree of control over their solutions while retaining all the benefits and economies of using product-based solutions.

The Alaric product line up comprises 'Fractals' fraud prevention and 'Authentic' payments technology.

Fractals is an intelligent fraud detection and prevention framework suitable for PSPs, online merchants, card issuers, acquirers and payments processors. When used 'in-flight' illegal transactions can be detected and stopped before a transaction is completed. Proprietary mathematical models incorporate self-learning allowing the model to automatically adapt to new fraud trends and retain its effectiveness. The Fractals Rules Engine enables fraud analysts to create and deploy powerful fraud detection rules within minutes, delivering substantial reductions in fraud losses. In the rapidly evolving world of electronic payments, Fractals benefits from continuous investment and R&D, ensuring that it remains at the forefront of fraud detection.

Authentic is a modern, ultra high-performance EFT authorisation and routing system managing transactions from all channels across the enterprise from ATM and POS to ecommerce and mobile. Unlike conventional payments processing software, Authentic absorbs change with ease. It combines unrivalled flexibility of deployment with efficiency of processing. Providing the payments engine for global networks and large processors, Authentic has achieved in excess of ten thousand transactions per second in recent benchmark tests.


For further information please contact:

Andy Brown
Alaric Systems
Tel: +44 (0) 20 7593 2200
abrown@alaric.com

or

Leigh Richards
The Right Image
Tel: +44 (0) 845 561 7586
leigh.richards@therightimage.co.uk
This press release was distributed by ResponseSource Press Release Wire on behalf of Alaric in the following categories: Environment & Nature, Consumer Technology, Personal Finance, Business & Finance, Travel, Education & Human Resources, Medical & Pharmaceutical, Media & Marketing, Farming & Animals, Retail & Fashion, Public Sector, Third Sector & Legal, Manufacturing, Engineering & Energy, Computing & Telecoms, Transport & Logistics, Construction & Property, for more information visit https://pressreleasewire.responsesource.com/about.