Joyeux Anniversaire Dr Guy Bérard, developer of AIT sound therapy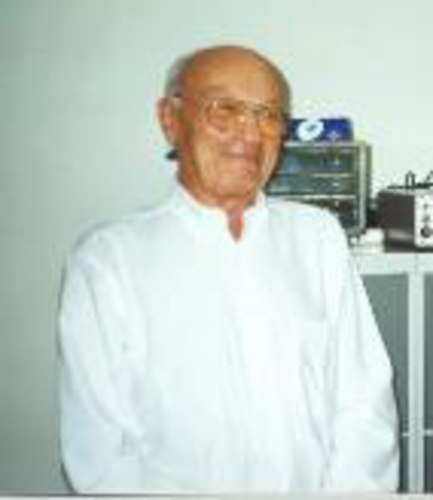 Following AIT many clients report functional improvements in areas affecting social, emotional, behavioural or academic performance
A pioneer in his field, Dr. Guy Bérard has helped thousands of people around the world. To mark his extraordinary life and achievements, Bérard International Day will celebrate his 97th birthday on 20 January 2013. Auditory Integration Training (AIT), an auditory retraining programme, has been the crowning achievement of his life and has helped many people to dramatically improve their lives.

On this day, we at The Sound Learning Centre celebrate the application of Bérard's work and how it has been of benefit to our clients, many of whom have come from far and wide. We regularly see clients from around the world, including Kuwait, Dubai, Egypt, Australia, and many European countries as well as from all over the United Kingdom. The outcomes achieved have been heart warming on many levels, and frequently life changing, both for clients and their families.

AIT is a non-invasive centre-based programme for children and adults with sensory difficulties. It involves listening to modified music through headphones for 30 minutes, twice a day for a period of 10 days as a method of retraining the auditory system. The programme addresses under or over sensitivity in hearing and reduces distortions which may affect auditory processing as well as behaviours. To delve deeper into AIT read Dr Bérard's book, 'Hearing Equals Behavior: Expanded and Updated.'

Following AIT many clients report functional improvements in areas affecting social, emotional, behavioural or academic performance. Research into the field of AIT is on-going. Currently we are working on producing more anecdotal research in the form of Case Studies to add to those already on our website.

We are proud to keep the AIT torch burning brightly as we take this opportunity to wish Dr Bérard Many Happy Returns!

Contact name: Pauline Allen, AIT Practitioner and Trainer
The Sound Learning Centre (London)
Tel: +44(0) 208 8882 1060
info@thesoundlearningcentre.co.uk
www.thesoundlearningcentre.co.uk
http://www.facebook.com/pages/The-Sound-Learning-Centre/1747...

For further details:
http://www.berardaitwebsite.com/
http://www.thesoundlearningcentre.co.uk/treatment/sound-ther...

Notes to editors:

For more information about our therapies please call us on:
Tel: +44 (0)20 8882 1060
Email: info@thesoundlearningcentre.co.uk

The Sound Learning Centre was founded in 1994 by Pauline Allen and works with children and adults with learning and sensory difficulties using sound, light and developmental programmes to help improve performance. She has pioneered the use of innovative programmes to treat learning and sensory difficulties.

Pauline has a background as a dyslexia tutor and neurodevelopmentalist, and also has extensive training and experience in the areas of sound, light and neuro-developmental therapy. Several television and radio news items about the Centre's work as well as word of mouth recommendations have meant that clients travel from all over the world for the treatments offered.

At The Sound Learning Centre we do not diagnose, although we see many clients who come to us with a diagnosis already in place. This can range from Dyslexia, Dyspraxia, AD(H)D, to Autistic Spectrum Disorder (ASD). However during our assessment we do test and observe actual behaviour and sensory responses. We look in great detail at the hearing, vision and developmental maturity of a person and suggest ways in which specific areas can be helped or developed further. We provide Assessments, Auditory Integration Training (AIT), Lightwave Stimulation (LWS) and a Neuro-developmental Programme (NDP).

Medical Disclaimer

Please note: Many of our clients have experienced significant improvements in social, emotional, behavioural or academic performance following our sensory therapies. However we do not claim to diagnose, treat, cure or prevent any disease, medical condition or any other physical or mental disorder and always recommend that clients consult their medical practitioners as appropriate and do their own research before commencing any of our therapies.
This press release was distributed by ResponseSource Press Release Wire on behalf of The Sound Learning Centre in the following categories: Health, Women's Interest & Beauty, Education & Human Resources, for more information visit https://pressreleasewire.responsesource.com/about.