Does A Drain Company's Secret Weapon Hold The Solution to London's Rat Problems?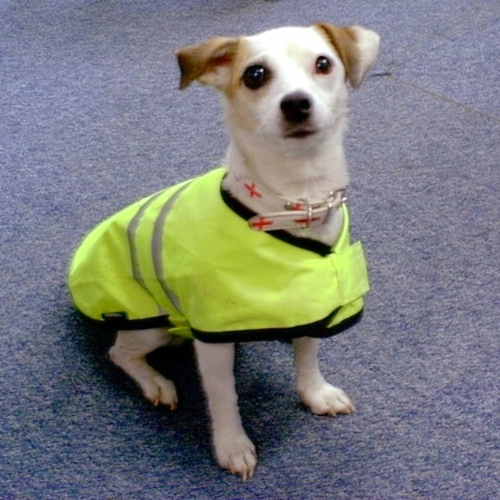 Ginny is a highly trained, three year old Jack Russell with a 100% success rate in finding rodent entry points within a property
We've all heard sayings along the lines of "you're never more than six feet from a rat in London". While this may be an exaggeration to enforce a point about the number of furry pests around the capital, many often find it to be true.

However, one local company has a unique solution to in-house rat infestations. Express Drainage Solutions, a drain unblocking and rodent control company based in London has a secret weapon: a member of staff whose keen nose and critter-detection skills have earned her the title of Ginny the Wonder Dog!

That's right; Ginny is a highly trained, three year old Jack Russell with a 100% success rate in finding rodent entry points within a property. This gives the best indication possible about how and where the rats are gaining access to premises, and allows us to prevent further infestation while the existing one is dealt with. Ginny is even known to catch and kill on site – free of charge!

Not every company is lucky enough to have a Ginny, however, and figures have suggested that Britain's rat population has risen by over 40% in the last 10 years alone, with austerity measures (poor housing standards, fewer bin collections, lack of rodent control) and mild winters both suggested as catalysts.

Thousands of households report rat problems every year, and 90% of internal infestations are caused by faults and cracks in drains or pipework, allowing the rodents access to premises via drainage systems. The most common genus in Britain today is the brown rat (not the black rat that is still associated with the spread of bubonic plague), which is a natural burrower instead of a climber. This is largely where the problem lies, as after they have bored through to floor cavities or the building itself, it's only a matter of time before nesting and breeding occur.

Rats are capable of reproduction from as early as five weeks; their gestation period is only three weeks; and they can have between 6-14 offspring per litter, five times a year, meaning they rapidly become pests if not dealt with immediately. So it's not for nothing that a group of rats are sometimes referred to as a 'mischief' – some would even consider this term a trivialisation, suggesting a much stronger alternative!

Some may consider rats to be harmless, cuddly animals – an image perpetrated by films like Ratatouille and Flushed Away, as well as rat babies being misleadingly known as 'kittens' or 'pups' - but it's no secret that rodents carry disease, damage property and regularly get into food supplies, so taking precautions against an infestation is the best way of stopping them spreading. Consider a rat blocker to prevent the problem before it happens, eliminating the need for traps or dangerous pesticides. Rat blockers work by blocking rodent access without disrupting the free flow of water through your pipes, and are easy to install.

If it's too late for prevention, however, it's time to call in professionals. Unfortunately, a 30% cut to the pest control budgets of local councils (who had no statutory obligation to provide the service in the first place) means many have either ceased providing the option or have introduced outrageously high charges.

That's why Express Drainage Solutions believe their unique method of rodent control is highly advantageous, both in level of success and cost-efficiency. Their expert team are available to carry out initial inspections - using high quality CCTV - of drain networks to determine the scale and cause of infestations, before taking steps to eradicate the source of the rodent problem. And, of course, Ginny, the pest controlling pooch, is always on hand to detect the entry points!

For more information, visit www.expressdrainagesolutions.co.uk, email info@expressdrainagesolutions, or call 020 3124 1785 for more information on how Express Drainage Solutions (& Ginny) can assist you.
This press release was distributed by ResponseSource Press Release Wire on behalf of Adtrak in the following categories: Home & Garden, Environment & Nature, Farming & Animals, for more information visit https://pressreleasewire.responsesource.com/about.