Portal DataCentres sponsors 'Birmingham Digital Day'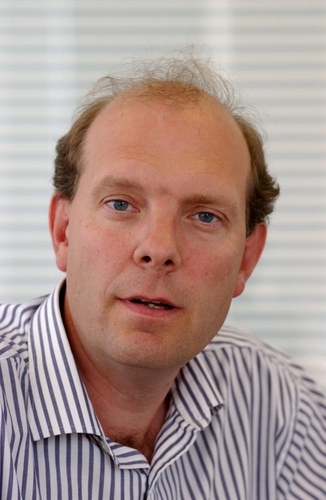 Birmingham already has a strong reputation for innovation in line with the Council's Smart Vision programme.
- 'Smart City' vision considers new technology infrastructure to attract digital businesses & new employment to region

Birmingham, 12th April 2013, Portal Data Centres, leaders in delivering innovative business driven bespoke data centre is sponsoring the 'Birmingham Digital Day' in conjunction with Birmingham City Council and LINX(London Internet Exchange) which takes place on Thursday 2nd May at Birmingham Science Park in Aston.

The free event will provide the opportunity for both businesses and internet service providers across the region and beyond, to discuss and learn more about the possibilities of Birmingham furthering its national and global position as a 'Digital City'. Key discussions will cover a substantial future investment in its digital and technological infrastructure with the possible introduction of an Internet Exchange Point (IXP) in the area.

John Gotley, Managing Director at Portal Data Centres, whose data centre in Aston represents a landmark facility that provides highly secure and resilient co-location for companies looking to host their IT infrastructure says, "Birmingham already has a strong reputation for innovation in line with the Council's Smart Vision programme. The Digital Day will help to take this a stage further by discussing the prospect of the City being able to support and attract a growing number of medium and large businesses that rely on the large flow of data and information to operate successfully. This evolving breed of 'digital' companies, on-line content providers and manufacturers are hugely dependent on a sound and resilient connectivity and data storage infrastructure to compete in the modern digital market place - this is what a new IXP and robust datacentre and storage facility would support."

During the day, there will be succinct and informative presentations into the benefits of an Internet Exchange Point going into the City, allowing networks to interconnect directly, and providing benefits in cost, latency and bandwidth. The day will also provide organisations with a detailed understanding of Internet Exchanges and peering by leading provider LINX.

John Souter, one of the event speakers and CEO at LINX (London Internet Exchange) which is a non-profit organisation that was behind the first UK Internet Exchange Point established in London in 1994 commented, "The results of this consultation meeting will help determine whether Birmingham will be selected as location for an IXP. If yes, then the region will be in strong position to attract a growing number of companies that need efficient communication."

Recent statistics reveal a growing demand on technology by both businesses and society as a whole:

- In the last 5 years the number of Internet users has jumped from 1.043 billion users (16% of the world's population, June 2006) to 2.11 billion (30%, June 2011) (source: Internet World Stats).
- The number of smartphones is projected to rise from 500 million in 2011 to 2 billion by 2015 (International Telecommunications Union).
- In August 1995 there were 18000 websites, by 2009 this had risen to 215 million (Netcraft estimate).
- 90% of the world's data was created in the last two years
- Annual data centre construction is projected to grow to $20 billion in the US and $80 billion globally by 2020
- By 2014, more than 50% of all workloads will be processed in the cloud

Portal Data Centres will also provide an overview of their new Aston based Datacentre, providing Tier 3 resilience and a PUE of 1.3, providing the co-location facility necessary to support the rising demands on business IT infrastructure. Portal's John Gotley added, "Many businesses are spending huge amounts of money every year to store data in-house. Our highly resilient, PUE 1.3 facility will give these types of companies a local off-site facility to securely store and manage their data without the high maintenance and/or running costs."

For further information on the event please contact iain.shipley@portalgroup.uk.com


Editor's Note:

About Portal Data Centres
Portal source and deliver business driven bespoke data centre and property solutions for the corporate sector. Our fully managed, flexible accommodation solutions include all capital expenditure components within a fixed price operational contract. The result is a simplified, low risk and cost effective approach to data centres and property.

Tailored to a client's specific needs, our modular co-location and so-location datacentre solutions can be situated in strategic locations throughout the UK, including; Greater London, Midlands, Manchester, Scotland and the North East.
Our centres are designed to the highest possible specifications and standards in terms of security, resilience, power supply, telecommunications connectivity, energy efficiency and Carbon Footprint.

Each Portal facility can provide the following capability:
• Enterprise class sites with up to 30,000 sq. ft. of technical space,
• Modular solution capability
• ISO accreditations quality, environment, security
• Secure, flexible rack space provisioning with up to 10kW power supply per rack
• Power Usage Efficiency (PUE) design specification of 1.3 or less
• 24 x 7 x 365 facilities management (FM) by industry leading FM provider
• 24 x 7 x 365 hands and eyes IT/Engineering support
• Industrial standard fire protection and suppression systems

At Portal we think business not buildings.

For more information about Portal visit: www.portaldatacentres.com
Press Contact: Call Steve Shergold or Sally Minchin on 01225 580214. E-mail: steve.shergold@ttauk.com or sally.minchin@ttauk.com

For further information visit www.portaldatacentres.com
This press release was distributed by ResponseSource Press Release Wire on behalf of TTA Communications (Bath) in the following categories: Business & Finance, Public Sector, Third Sector & Legal, Computing & Telecoms, Construction & Property, for more information visit https://pressreleasewire.responsesource.com/about.