Traffic Experiment Announce Re-release of Debut Album With a Live Sessions Blu-ray & DVD, Filmed at the End of the World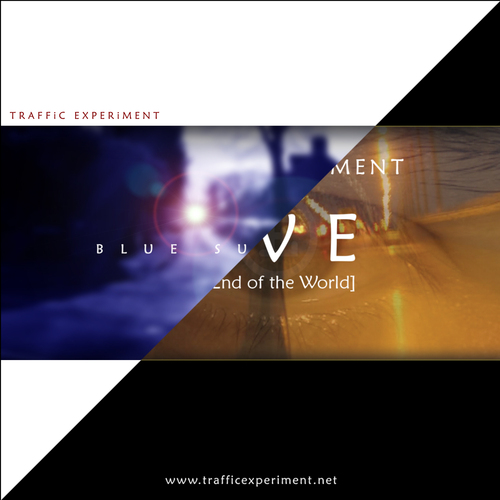 Traffic Experiment are not ones for superstition or higher powers, so arrived with a film crew at Wincraft Studios to record a live 45-minute session
UK independent art rockers Traffic Experiment are set to re-release their debut long player, Blue Suburbia, complete with a live sessions DVD and Blu-ray of tracks from the album, recorded and filmed at Steve Winwood (The Spencer Davis Group, Traffic, Blind Faith)'s wonderfully atmospheric Wincraft Studios.

Watch the 'Traffic Experiment - Live (at the End of the World)' Trailer here.

THE END OF THE WORLD

Friday 21st December 2012 was the final day included in the ancient Mayan calendar, leading many to prophesize this date as the End of the World. It's also the day Traffic Experiment chose to record and film their DVD (hence the film's title).

As revealed in the lyrics of tracks like 'Enlightenment' and 'Lucky Stars', Traffic Experiment are not ones for superstition or higher powers, so arrived with a film crew at Wincraft Studios to record a live 45-minute session with the full 8-piece band.

TRACK LiSTING

1. Heavy Braking
2. Once More (with feeling)
3. Sirens
4. Enlightenment
5. The Crimson Sky at 5am

The session was recorded by veteran engineers, George Shilling (Teenage Fanclub, Steven Wilson, Stornoway) and James Towler (Steve Winwood, PiL), and then mixed by Shilling at his own Bank Cottage studio. The film was directed and edited by talented up-and-coming videographer, and FX Media's Creative Director, Richard Wakefield.

The original trio of guitarist/vocalist/composer Stuart Chalmers, bassist Simon James White and drummer Tom Vincent were joined for the session by Harri Norris (reprising her vocals from the album), guitarist Mitch Gasser, Hammond organ and synth player Phil Burns, pianist James Holloway and vocalist Claire Turner.

Following in the footsteps of artists like Ben Folds Five, Amanda Palmer and Ginger Wildheart, the film's production was funded through PledgeMusic, the first time the band has dabbled in crowd-funding, offering exclusive opportunities and merchandise in return for pledges.

The group's founder, Chalmers, found the process a positive one.

"It's such a great way for independent acts like ourselves to fund projects and we were genuinely blown away by the support we received and how much people were prepared to invest in us. Plus, it really focuses everyone involved in the project, knowing fans have already invested in what you're about to create. There's a real added pressure to make sure it's very, very good."

The fans who pledged received their exclusive copy back in February. Traffic Experiment - Live [at the End of the World] will go on general release on DVD and Blu-ray formats on 21st June 2013.

ABOUT THE BAND:

Formed in 2006 by instrumentalist/vocalist Stuart Chalmers, drummer Tom Vincent, and bassist Simon James White, UK art rock band Traffic Experiment is forging a reputation for atmospheric, thoughtful, multi-layered, and often extended, cinematic rock music.

Produced by Stuart Chalmers, engineered by Steve Hill and mastered by Pink Floyd's Andy Jackson, Traffic Experiment's 'four-years-in-the-making' debut album, Blue Suburbia, was originally released in 2010 on the band's own self-titled label.

The band returned to the studio in 2011 with producer George Shilling to create a reworking of the classic Doctor Who theme (released in December 2011).

The band is currently busy writing a follow-up to Blue Suburbia (scheduled for release in 2014) and will be performing a number of live shows throughout 2013.

For more information about Traffic Experiment, please visit http://www.trafficexperiment.net/about-traffic-experiment.ht...

A full online press kit is available at: http://presskit.trafficexperiment.net

REVIEW COPIES

Both the Blue Suburbia album and Live [at the End of the World] DVD are available for review on request (in physical and online formats). Please contact press@trafficexperiment.net or call +44(0)1483 841 864 to request a copy/links or for more information regarding Traffic Experiment.
This press release was distributed by ResponseSource Press Release Wire on behalf of Traffic Experiment Music in the following categories: Entertainment & Arts, for more information visit https://pressreleasewire.responsesource.com/about.