HBC Vehicle Services Group Undergoes MBO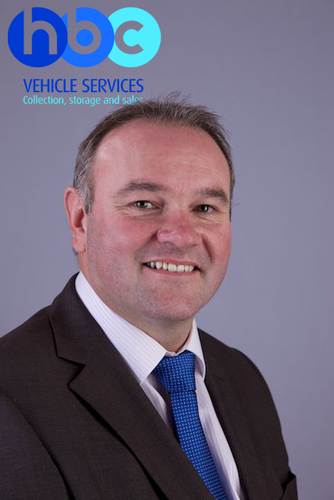 Monday 17th June 2013: The management team at HBC Vehicle Services has today announced they have successfully completed a management buyout of the business from founder Terry Holding.

HBC's new owners Steve Hankins, Managing Director, Matthew Bache, Financial Director, Geoff Riebold, IT Director and Jim Chatten, Commercial Director have provided in excess of 50 years service to HBC.

HBC was formed in 1964 and specialises in vehicle services and salvage. As the UK's longest running online salvage organisation, HBC deliver an unparalleled salvage collection and disposal service for the UK's top insurers, fleet and accident management organisations.

With its head office at Canvey Island, Essex, HBC provides a nationwide service and were the first to introduce on-site vehicle auctions and the first to conduct auctions on-line. HBC continue to remain at the forefront of vehicle salvage and has successfully developed a business that now holds an unrivalled reputation for providing a friendly but professional service, never compromising on quality.

The company employs 120 staff, all of whom are key to the future success of HBC. The MBO team recognise the loyalty and conscientious contribution given by staff and wish to maintain the core fundamental qualities that HBC has stood for and to ensure continual employment for all staff.

Steve Hankins, Managing Director said: "HBC has a fantastic future and the Management Team are delighted to have completed this transaction. This deal represents a marvelous opportunity for us. We have great confidence in the business and its people and are well positioned for organic growth. The Board and all our staff at HBC has a strong understanding of our customers' needs and the many strengths that exist within our business."

ENDS

For further information please visit www.hbcgroup.co.uk or contact:

Alison MacKintosh
Tel: 020 7727 7611|07710097609|Alison@f1.co.uk

Notes to Editor:

About HBC

HBC is an independently owned British Vehicle Services organisation incorporated in 1964 with over 120 specialist staff.

HBC was the first to introduce on-site vehicle auction and also the first to launch on-line auction services and continue to deliver the highest quality of service to their growing customer base.

With strategic sites and locations across the UK, HBC operate 50 transporter vehicles and are equipped to take on any type of vehicle salvage and offer unlimited free storage for contract clients.

HBC have invested heavily in people and their unrivalled innovative IT structure, HBC have a specialist IT team who have an excellent reputation for leading the way in the UK salvage business.

HBC offer the quickest and easiest way to buy vehicles on-line, delivering instant access to thousands of great value accident damaged, theft-recovered and used vehicles and motorcycles.


MBO Team

Steve Hankins - Managing Director

Before joining HBC as MD in October 2009, Steve's varied career spanned the automotive and insurance industries. A qualified motor vehicle technician, Steve was Service Manager at a successful VW/Audi franchised dealership group. Senior Management roles at the BGL Group included Engineering Manager, Associate Director for supplier management, and Associate Director for the claims section, ACM ULR, with specific responsibility for vehicle repair and total loss.
Since joining HBC Steve has been instrumental in overhauling processes & procedures, along with implementing new processes and schemes to ensure optimum company performance.

Matthew Bache - Financial Director

After successfully completing a Mechanical Engineering Degree for City University in 1988 and completing his graduate training with GEC Avionics, Matt decided on a career change and joined accountancy firm, M J Ventham and Co. and successfully completed his qualification as a Chartered Accountant in 1992.
Matt joined an International Haulage Company as Financial Controller, served a similar role at the Engineering Employers Federation before joining HBC in 1999 as their Finance Director. Since joining Matt has been the driving force behind overhauling the financial reporting and control systems of the group and professionally restructuring the finance department.
Now an integral member of the management team, he utilises his commercial acumen to ensure the company maintains a competitive stance in the market.

Geoff Riebold - IT Director

Geoff is an IT professional with more than thirty years experience across both private and public sectors. While training as an engineer Geoff developed his interest in IT and spent some time as a robotics programmer before moving into commercial Analysis & Development. His main focus soon became Database design & development. Geoff has enjoyed consultancy roles for many organisations including The Post Office, Security Services, Marks and Spencer, Barclays Bank, London Underground and United Distillers.
During 1991, Geoff's company was selected to design and develop HBC's computerised systems before Geoff joined HBC in a full time capacity. Geoff has been key in the expansion of HBC's web presence including the eventual purchase of 1st Interactive design (HBC's internet development company). He has spearheaded the introduction of ISO27001 (the international standard of data security) to the organisation.
Currently Geoff runs a team of 9 staff and several consultants who are involved in development and maintenance of our internal and external systems.

Jim Chatten - Commercial Director

Jim joined HBC in 2000 bringing with him over 30 years of knowledge and experience from the Insurance Industry and motor claims environment, he comes with a strong commercial bias. His wealth of experience covers all aspects of the insurance claims process and has managed the integration and claims run off from various insurance acquisition and merger projects along with management of claims from varying niche products.

Jim has established strong relationships with both new and existing clients ensuring that HBC provides all clients with the support and development we can offer from our role within the claims process.
This press release was distributed by ResponseSource Press Release Wire on behalf of HBC Vehicle Services in the following categories: Motoring, Business & Finance, Transport & Logistics, for more information visit https://pressreleasewire.responsesource.com/about.