PARENTS FEEL THE HEAT OF SUMMER SPENDING SPREE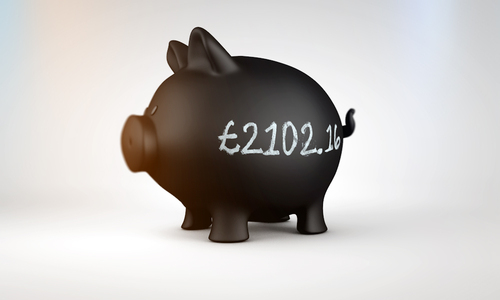 SUMMER HOLIDAY HABITS COSTS PARENTS OVER £2K

The average family will spend £2,102.16 per child on summer holiday entertainment during their youngsters' school years*, research has revealed today, and that's before any holidays are booked!

According to a poll of 1,000 British mums, over 56 per cent of families find the summer holidays an expensive time with the average parent having to fund at least two activities or trips per week for their children (before additional costs such as uniforms and holidays are accounted for).

More than half of those surveyed were forced to take extra measures in order to survive the summer spending spree. The top three most common coping mechanisms were working extra hours (30 per cent), using an overdraft facility (16 per cent) and borrowing money from a family member (10 per cent).
The research was carried out as part of the Mums' SOS (Summer of Stress) campaign for the drink brand Royal Crown Cola.

Ally Whitehead, Brand Manager for RC Cola, said:
"There's no doubt that the summer holidays present a wonderful opportunity to enjoy some quality time with your family. However, with so much time to fill, there is a certain pressure on parents to keep the children entertained and this can pull at the purse strings during what is already an expensive time for families.

"There's also a lot time invested in keeping children entertained with parents having to find, on average, an additional nine hours each week just to plan and organise the summer fun - whilst also managing their daily routines.

"With this in mind, we have decided to launch a new campaign, Mums' SOS, to give something back to mums up and down the country. Over the summer, we will be organising free activities, prize giveaways and lots of top tips for all the hardworking mums out there and we urge anyone wanting to benefit from this to stay tuned to our Facebook page!"

For more information about the Mums SOS campaign or RC Cola, please visit https://www.facebook.com/rccolafan.

*Based on £175.18 per year covering a six week summer break and each child completing 12 years of school.
Ends
For further information please contact Rebecca Mann, Gemma Wilson or Sarah Gough on 07743 417 093 or email rccola@lucre.co.uk.

Notes to Editors
The research was conducted with YourSayPays with over British 1,000 Mums in 2013

1. Originally launched in 1905 by Claud Hatcher in Columbus, Georgia, U.S.A., consumers first knew RC® cola as "Chero-Cola". In 1934, Chero-Cola was reformulated and re-released as Royal Crown.

2. RC cola proudly introduced a series of industry firsts:
a. 1950s – First to sell soft drinks nationally in cans and to introduce the 16 ounce bottle
b. 1960s – First to introduce a low-calorie diet cola, Diet Rite, and the all-aluminium beverage can
c. 1980s - First to introduce a caffeine free diet cola, RC 100 and a diet cherry cola Diet Cherry RC

3. RC cola is a part of American popular culture:
a. Television/Movies –RC was featured in the Jerry Lewis movie, The Nutty Professor and The Green Mile with Tom Hanks.
b. Celebrity Endorsements – RC cola enhanced advertising with the use of celebrities such as Bing Crosby, Joan Crawford, Bob Hope, Lucille Ball, Elizabeth Scott and Hedy Lamarr.
This press release was distributed by ResponseSource Press Release Wire on behalf of Lucre Marketing Ltd in the following categories: Leisure & Hobbies, Women's Interest & Beauty, Personal Finance, for more information visit https://pressreleasewire.responsesource.com/about.